If you're planning on buying a kids' bike from Halfords this Christmas, good choice. Not only are they perfect presents that keep on giving year in and year out, but they also help your little one stay active.
Once you've bought the bike, you need to prepare it for the big reveal, and we've got some handy ideas.
How to wrap a bike
Why not take care of two jobs at once and buy our Reindeer Gift Bag alongside the new bike? You can pair it with the Halfords Red Bow to neatly wrap the new bike ready for the magical reveal.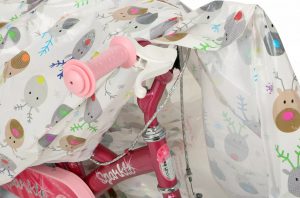 Want to make the gift even more special? What could be cooler than your little one pulling off the wrapping to find a bike with their name on it? Through our personalisation service, we'll add your kid's name to the frame. Even better, you can combine the reindeer gift bag, Halfords red bow, and personalisation service for only £10!
Wrap a bike creatively
If you want to be a little more creative, why not cleverly disguise their new bike? If you have the creativity, time, and patience, you could use your wrapping paper to create a completely different shape to a bike to throw them off! The box that the bike came in gives you some great material to work with and then just let your imagination run wild. You could go for something festive like a reindeer or something cool like a unicorn or rocket. Whatever you choose, your kid will never guess what's hidden inside.
Wrap parts individually
This is a great option if your bike didn't come assembled. You can individually wrap each element and hide them in different places under the tree to keep them guessing until they've discovered all the pieces.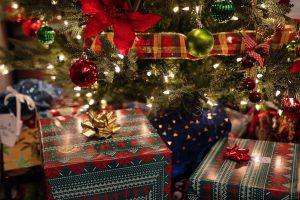 However, this one will take a lot of effort. You can save time and wrapping paper by letting our experts build your new bike for you, before picking a timeslot to collect it in-store or having it delivered straight to your door (available for selected junior and BMX bikes).
Do a bike hunt
If you don't fancy wrapping the present, a bike hunt is a novel alternative.
Leave a series of clues around the house and lead them to the treasure. Just make sure you have a camera ready to capture the joyous moment when they first see their amazing present!
Build a snowman or marshmallow man
Bubble wrap is another sneaky way to disguise a kids' bike. Simply go around it multiple times and seal it with tape.
For extra brownie points, attach a carrot and scarf to make a Christmas snowman. Or for a nostalgic nod, add a sailor's hat and neckerchief to make it look like the Ghostbusters Stay Puft Marshmallow Man.
Embrace the season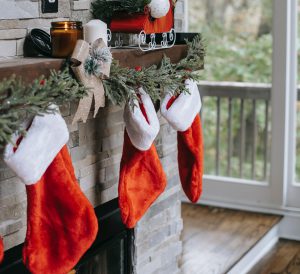 Sometimes, there's just no hiding the fact that a bike is a bike and it's time to embrace the season instead. In this case, wrapping Christmas lights around the bike and attaching a wreath is a fun way to say that you've made an effort. A giant Christmas ribbon, bow, or pom poms can have a similar impact too. You can hide the present until the last moment not to give away the secret!
---
Halfords kids' bikes
Here at Halfords, we have a fantastic range of kids' bikes. Making things even better, we guarantee the lowest price through our price match promise – you can learn more here.
To explore more gift ideas, head over to Halfords.com.
You want to make Christmas magical, you want Halfords.