If you've just bought your little one their first kids' bike, then you probably have a few questions when it comes to teaching them how to ride it. Riding a bike will help them attain new-found skills and experience their first taste of independence.
There will be a few bumps, scrapes and the occasional tantrums, but all-in-all, it's usually one of the most exciting experiences a parent and their child can experience together in their early years. With this in mind, we've put together a few super useful tips to help your kid get ready for the joys of riding a bike for the first time.
Grab a helmet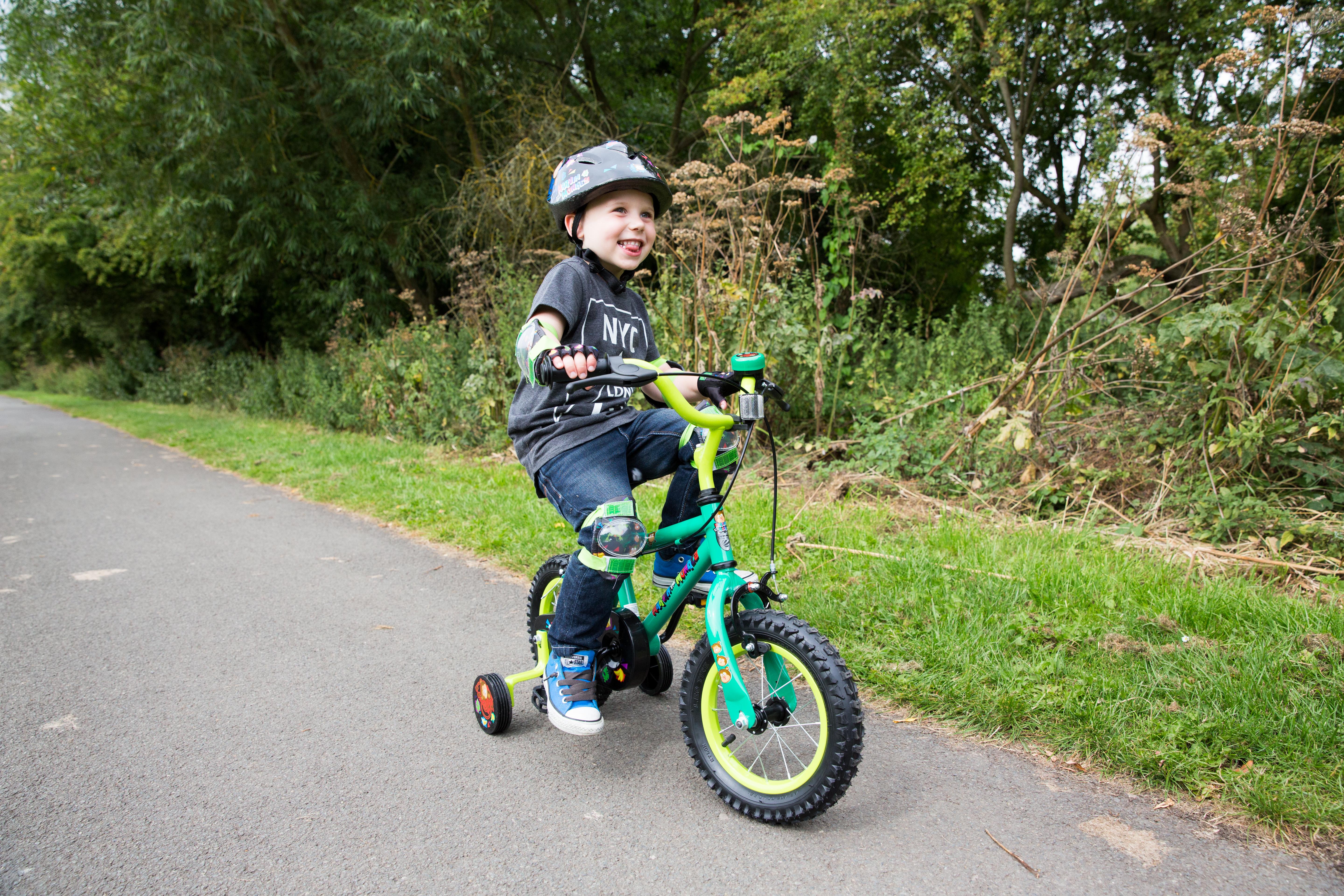 Before your child starts pedalling away, it's important that you kit them out with the right helmet. Choosing the wrong one is not only dangerous in the event of a fall, but it can also impair their vision while learning as well. As a rule of thumb, your kid's helmet should be level, with a gap of about an inch or two fingers between the eyebrow and the helmet. The straps and adjustments should also be firm, but not too tight that it's uncomfortable for them. For extra help on how to get the right size, take a look at our advice article.

Pick the right environment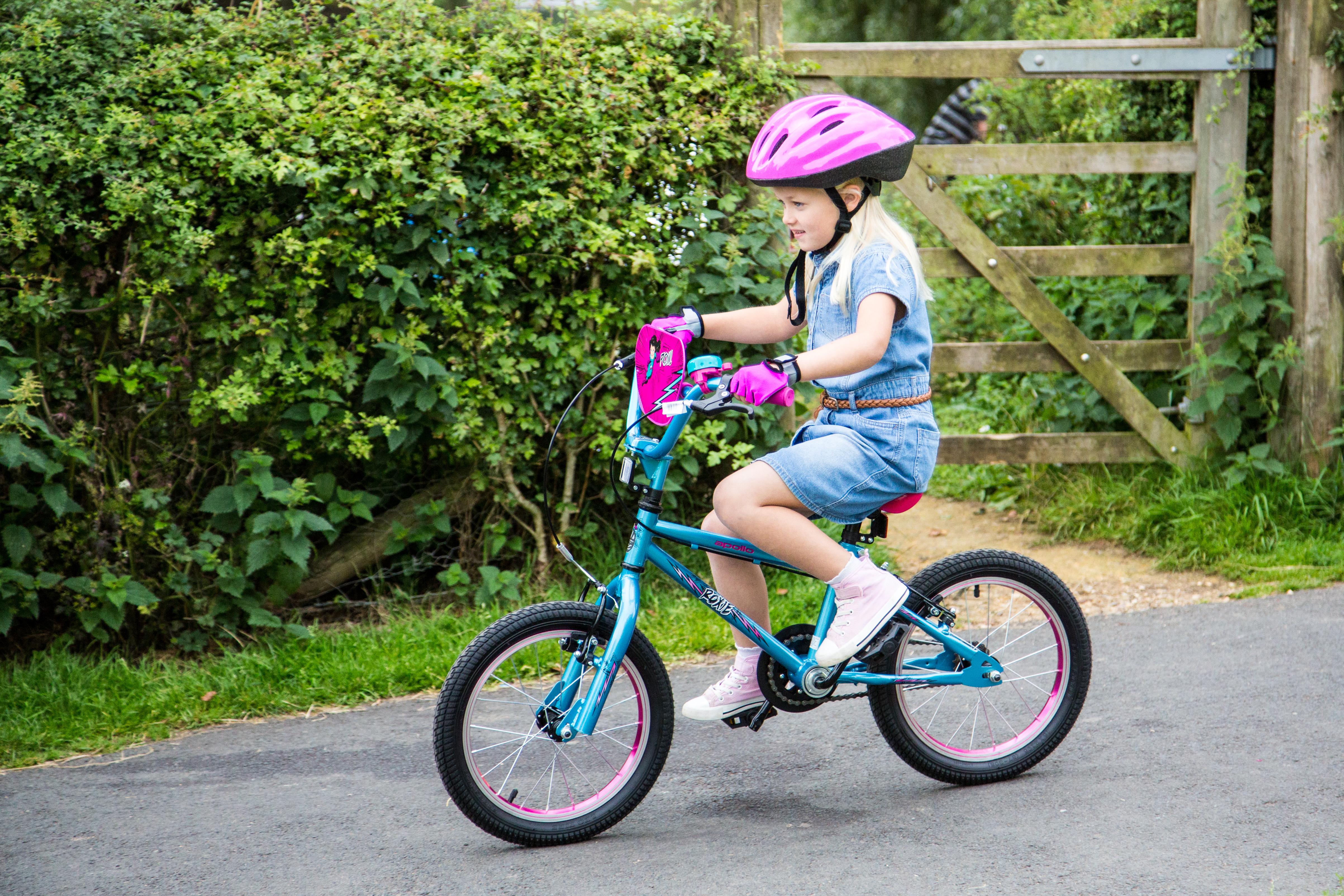 If you take your child to a public park to learn to ride, they might not feel comfortable with other people around. Start in your back garden, or find a quiet route so they can concentrate and ride without pressure. It may feel more natural to get them to ride on grass first to help soften any falls, but the spongy surface can actually make it trickier for your child to grip and pedal properly. Instead, stick to tarmac as it'll aid balance. Once they're feeling more confident, you can start to explore some of our favourite traffic-free UK routes.
Focus on balance
A lot of parents focus on getting pedaling right from the start. However, the biggest challenge when it comes to learning to ride a bike is actually balancing. Try doing slow rides down small hills or slopes with their feet still on the pedals to see how your child balances. Once they get this part of it right, the pedaling process should naturally just happen without any major fuss.
For children up to 4 years old, a balance bike may be a better starting point. Balance bikes don't have any pedals, so children can simply push along with their feet then glide on two wheels to practice balancing. They are a great starting

Start with stabilisers
If your child is struggling to stay upright, then confidence could be a factor. This is where a pair of bike stabilisers can do the hard work while letting them focus on building confidence while cycling. Bike stabilisers simply attach onto the hub of the rear wheel and support your child's weight on each side, so there isn't any need to balance.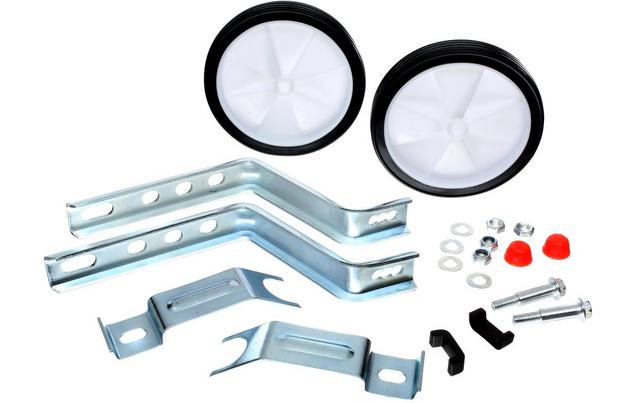 A set of Aide Bike Stabilisers can be attached to pretty much any kids bike, providing support as they figure out steering, control and pedalling. You won't need any additional tools and they can be adjusted depending on the size and shape of the bike.
Eyes on the prize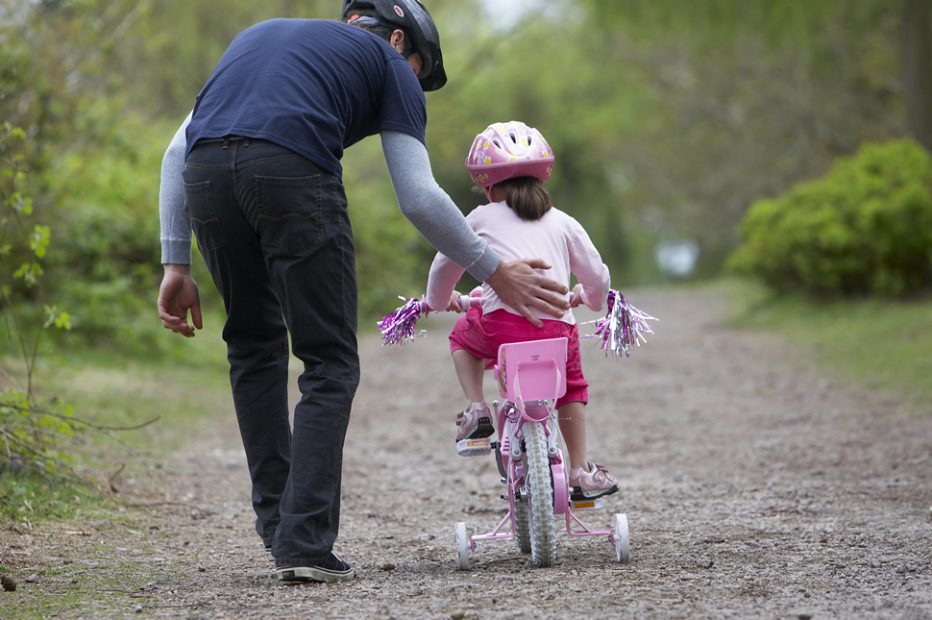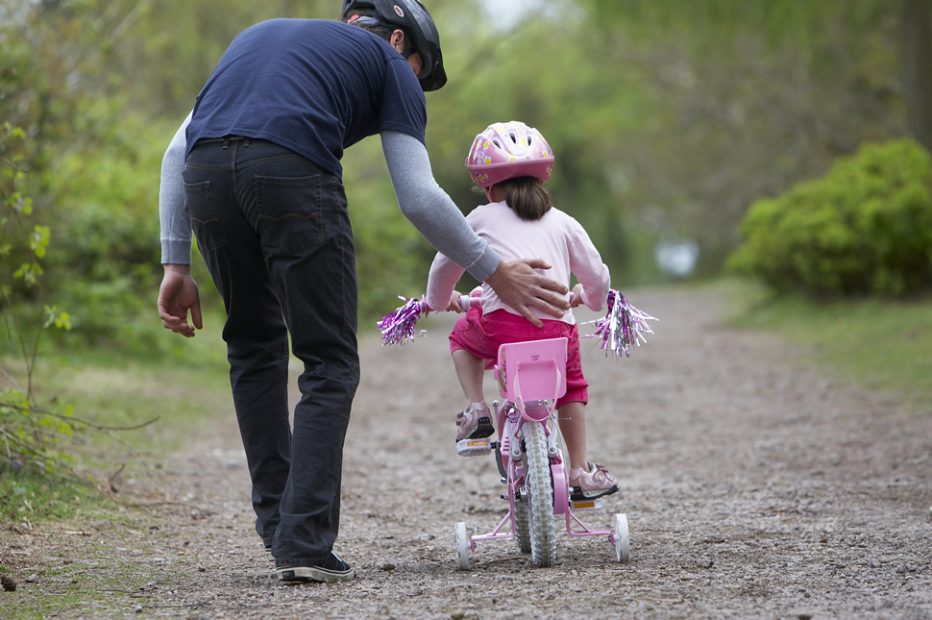 When riding a kids bike, children can struggle to keep their eyes firmly focused on the path ahead as they're drawn towards the parent trying to teach them. Ask learners to look at a certain object in front and just use their ears to listen to any instructions you need to give. This will help them pick up the art of balancing a lot more quickly.
Little and often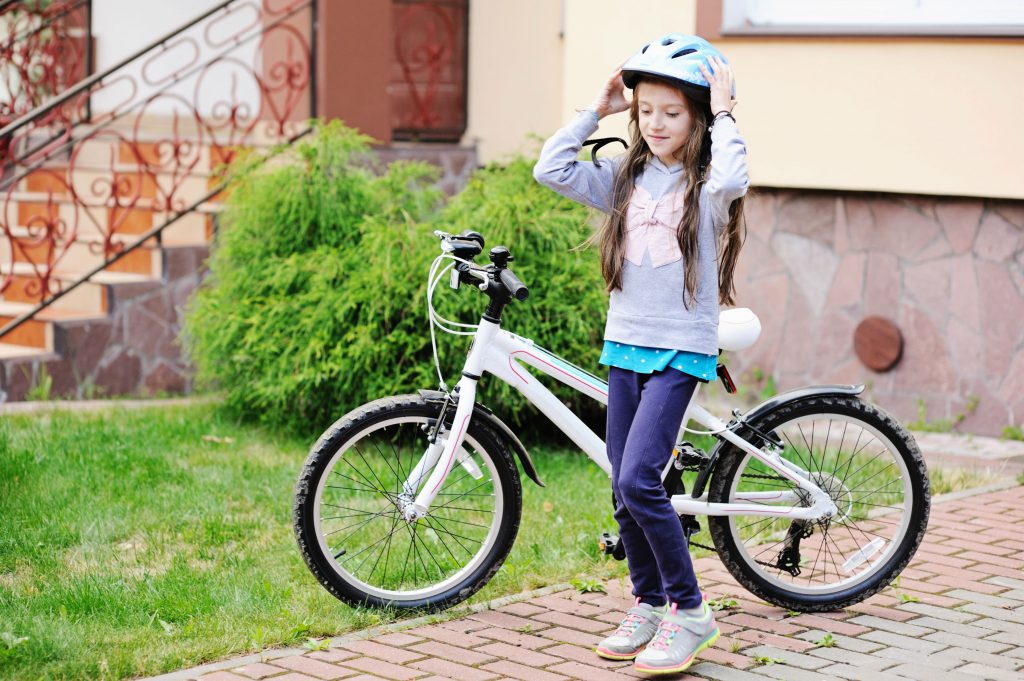 One of the most important elements to remember is to not overtire them. Trying to master the art of learning to ride a kids bike isn't always easy, so encourage them to do it for small periods of time, but on a frequent basis.
According to Cycling Weekly, it roughly takes a child around 45 minutes in total to learn to ride a bike. So try breaking every lesson into 5-10 minute periods to keep their minds' fresh and focused. After all, you don't want your little one to do it for a longer time and start to feel disheartened. You should always help them finish on a high as well, by reminding them about all the great progress they made during that particular session.
Get some extra help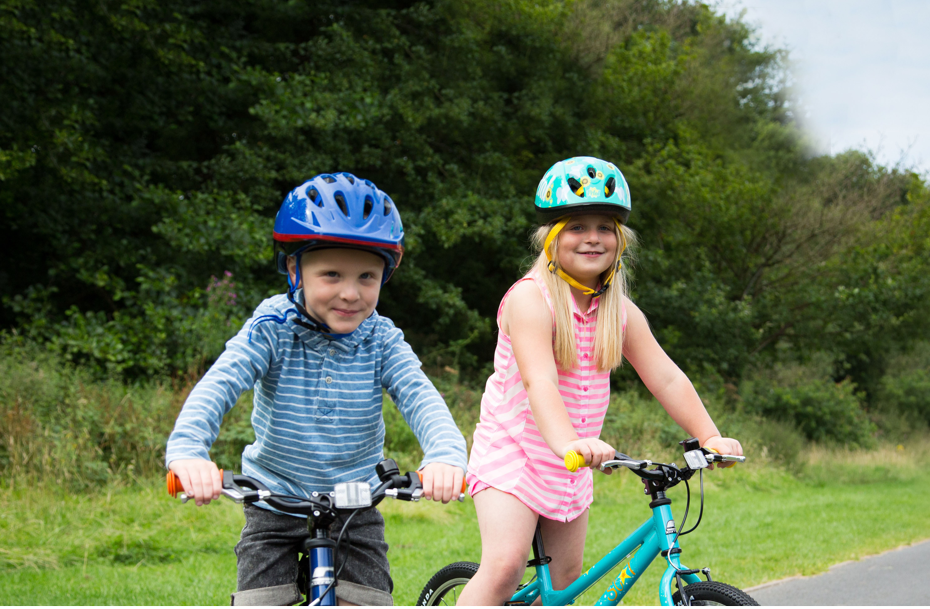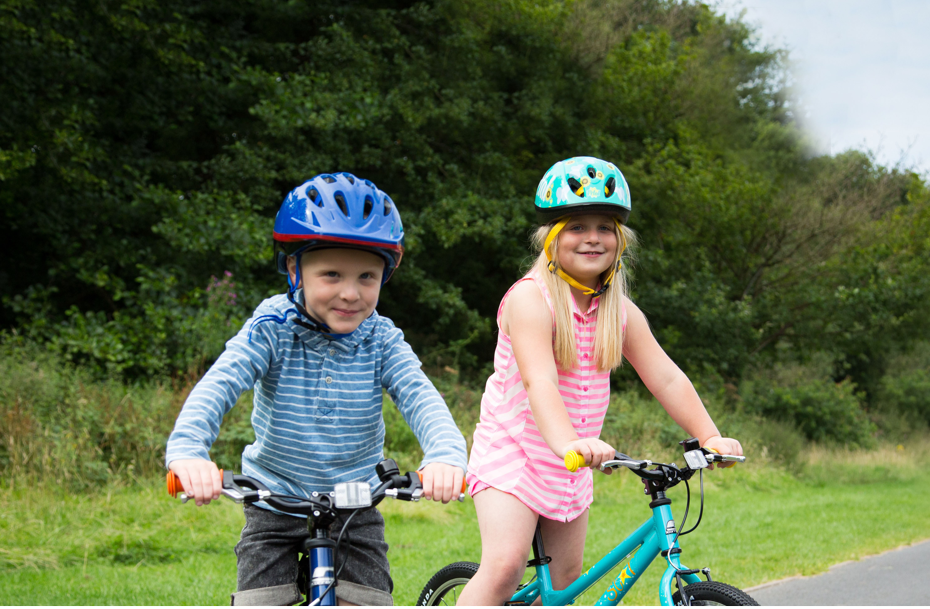 Once your little one is whizzing around on their bike, it's always worth thinking about a few extra lessons to keep them safe when they embark on their next two-wheeled adventure. Here at Halfords, we work closely with instructors to help them run Bikeability – the UK's government cycle education programme.
There are three fun levels for children to complete, all of which are designed to provide them with new skills, confidence and awareness when riding a bike. To find out more about this wonderful scheme, take a look at our Bikeability blog post.
Good luck!
Further reading