Let's face it, buying a new car can be expensive. But with a few well-chosen additions, your car can easily be upgraded to give it a performance boost, modern feel and great new looks. All for a fraction of the price!
Do a good job and you may even convince some of your friends that your car is fresh out of the showroom.
Below is our list of must-have products to give your car that much needed makeover- all for less than £500!
Stereo – £109
Nothing is worse than when you're driving with your friends and family, and they try to play their music through your stereo, only to discover it doesn't connect to a smart phone. It only accepts CDs, or maybe even cassette tapes (yes these did once exist!).
Don't worry, the Pioneer SPH-10BT Smartphone Receiver is the perfect answer. Designed as a safe solution to your stereo needs, the device features voice recognition technology for easy control. A simple to use Pioneer Smart Sync app allows you to pair the device with your smartphone, meaning you can play your music or make calls with ease.
You even get a built-in smartphone cradle to hold your phone in place.
We almost forgot, the device looks great too!
Choose to buy the Pioneer with our added WeFit service and we'll also fit the device into your car for you. Upgrading has never been so easy!

Reversing camera – £149
Upgrading your car isn't just about making it look great. It's about making your driving experience easier. And what better way to do this than to wave away the days of stressful parking with a reversing camera.
It is important that any reversing camera performs well in all conditions, and the EchoMaster Dynamic Mirror and Reversing Camera Kit stands out on this front. Featuring a 170-degrees, water- and debris-proof camera, you are guaranteed optimal performance come rain or shine.
Dynamic parking lines are displayed on the rear-view mirror monitor so that no manoeuvre is too difficult. When parking at night, simply activate the LCD dimming function for a better picture.
Top tech deserves a professional fit, so why not try WeFit and let us discreetly wire the kit into your car for you?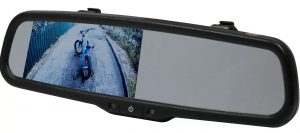 Silicone wiper blades – £22-32
Ever cursed your wipers as you're driving down the road, barely able to see passed the rain smeared across your windscreen?
There's no need to with a silicone wiper blade. Previously only available in the US and Asia, silicone wiper blades are now available in the UK for the first time exclusively through Halfords.
The benefits of silicone technology are endless, creating a wiper blade that is more resistant so that it lasts twice as long as a standard rubber wiper blade.
Just as importantly, the blades leave a hydrophobic coating on the windscreen which causes water to bead rather than smear, greatly enhancing visibility.
Wiper blades may not have previously been on your list of upgrades, but with technology like that, they will be now!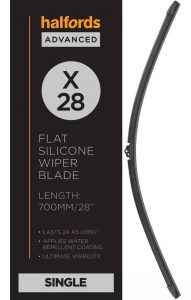 Dash cam – £99
If you're going to put effort into upgrading your car, you need protect it. Therefore, adding a dash cam is a good idea.
Whilst a dash cam won't protect your car per se, it will offer valuable footage in the case of an accident.
The Garmin Dash Cam Mini 2 is therefore a great investment. It's 1080p HD camera and 140-degrees wide viewing angle offer reassurance that any footage captured will be of a high quality.
The Mini 2 includes features like Parking Mode and voice control, where you can use spoken commands to save videos, start/top recordings and take still pictures. It's also compact so it won't look out of place in your newly upgraded car.
We have lots of dash cams, and you can find more options over at Halfords.com.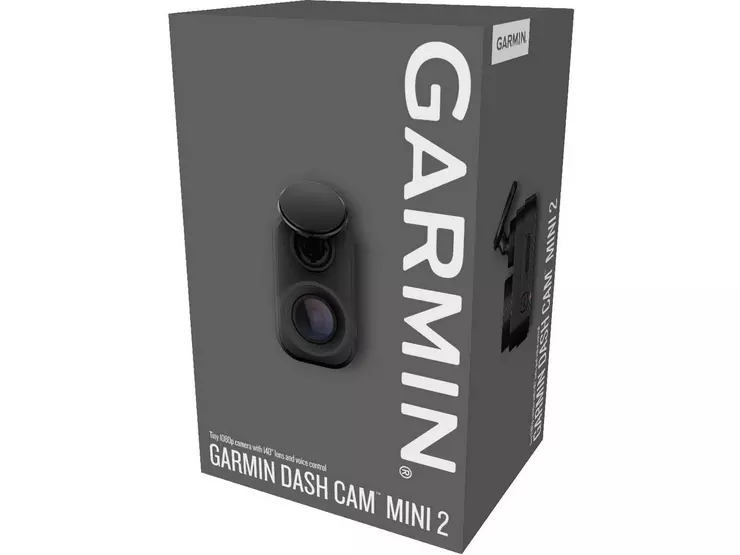 Alexa – £49.99
There's no denying it, Alexa is amazing. From playing music and checking local traffic to controlling devices in your home- there really isn't anything Alexa can't do.
Thanks to the Amazon Echo Auto, you can now introduce Alexa into your car too! Bringing unrivalled convenience, you can make changes to your calendar, call friends or simply get answers to your questions, all hands-free! Simple set-up via the Alexa app makes pairing your device before each journey a doddle, so that in-car entertainment is always taken care of.
It's not simply great technology either and it will contribute a modern feel to your upgraded car.
Of course, we'll even fit the device for you with our added WeFit service.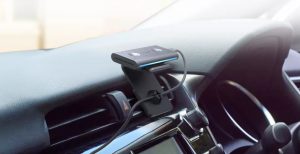 Head lights – £18.90
One of the easiest ways to improve your car's performance is by upgrading your head lights.
This may be something you've overlooked, but with our 150% Brighter H7 477 Headlight Bulb you get 150% more light. That equates to a beam that reaches 190 metres- a whopping 80 metres further than a standard head light. And there are no pitfalls with the performance life the same as other halogen head lights.
The result? Increased vision in all conditions.
Seat covers – £30
It's amazing what a new set of seat covers can achieve for your car, shedding years off of an outdated interior.
Luckily, here at Halfords we have plenty of options, with our range of Walser seat covers a stylish choice. Available in multiple colour schemes, the covers are easy to install and remove so that you can regularly wash them.
Designed for a universal fit, the Zipp-It system ensures the covers are also compatible with side airbags.
For such a low price, the Walser seat covers will do an amazing job of rejuvenating the inside of your car.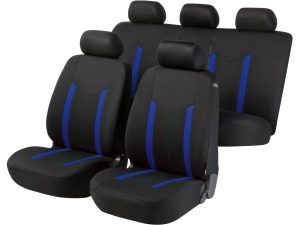 Air freshener – £1.99-2.50
Once you've had your car for a while, you can be forgiven if it doesn't quite have that new car smell anymore.
Give the Jelly Belly 3D Jewel – Island Punch car air freshener a try and passengers will be thanking you for the new-found freshness.
If something a little less exotic is more your flavour, our Little Trees Black Ice Air Freshener is a firm favourite.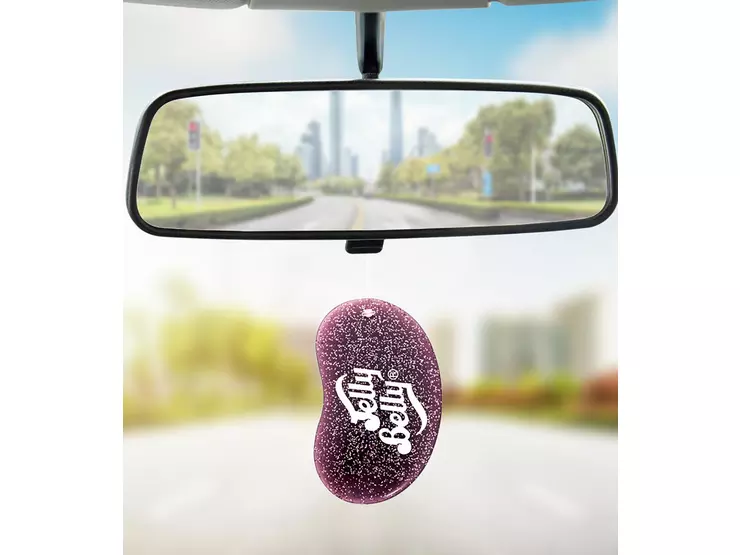 Got a little extra to spend?
There you have it, and with a few pennies to spare. If you've got a little extra budget, don't stop the upgrades there. The possibilities are endless!
A new car mat will improve your car's look whilst also making it easier to clean. Some of our options are even car specific.
Upgrading the car can also be used as a chance to keep the kids busy. Get them to clean and wax your car for a sleek new look. It may not technically be an upgrade, but it'll be a noticeable improvement. You can find a range of cleaning products over at Halfords.com.
Finally, if the stereo is being upgraded, the speakers may as well be upgraded too. Head over to our selection of speakers to discover more.
Introducing the Halfords Motoring Club
Another way to put your leftover pennies to good use is to join the Halfords Motoring Club. You'll get access to a range of amazing benefits and discounts that are designed to keep you moving, keep you safe and keep you saving.
It's free to join and you'll receive money off your MOT, a free car health check and a welcome voucher that can be spent on any Halfords product or service.
Or choose our Premium membership for a small monthly fee (or a one-off payment) to unlock exclusive member pricing on all motoring products and services online and across our stores, garages and Halfords Mobile Experts, as well as a variety of other benefits that will help you to keep moving for less.
With so much to enjoy, this is too good an opportunity to miss!
Join the Halfords Motoring Club today at www.halfords.com/motoring-club.
---
There's all the proof you will need that you can easily upgrade your car for less than £500. Of course, we could have included many more things on this list, so head over to Halfords.com and explore the endless upgrading opportunities.
If you want to upgrade your car, you want Halfords!