Want to stay ahead of the game when it comes to top cycling accessories? We're bringing you the newest, coolest tech in the cycling world. Saddle up and join us for a tour down tech lane!
Livall-ittle
Designed for cycling enthusiasts, every day cycling commuters, leisure cyclists, road racers and mountain bikers to help you enjoy a safer and more connected ride, the Livall BH60 Bluetooth Enabled Smart Helmet is the ultimate smart helmet for a truly connected ride.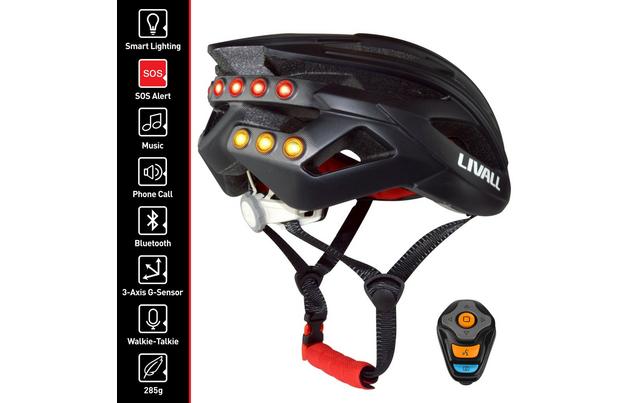 How does it work?
There are two built-in Bluetooth speakers which sync with your smartphone to bring you the music you love but without blocking out the sound from your surroundings.
Did you know?
There's even a hands-free microphone built in so you can stay in touch whilst enjoying your ride!
Any added extras?
Oh, just a 3-axis gyroscope. Or, in simpler terms, a smart feature that activates an SOS alert if you end up in an accident. (One to use if you're convincing the Mr/Mrs that you're treating yourself to this awesome new helmet).
Still not convinced?
Don't just take our word for it…
***** Love being able to receive calls and listen to pod casts on my daily commute. Comfy and adjustable Happy to recommend.
Feel the rhythm
Boasting both accuracy and reliability, the Scosche Rhythm+ provides ultimate comfort for anyone wanting to boost their workouts by using heart-rate zones.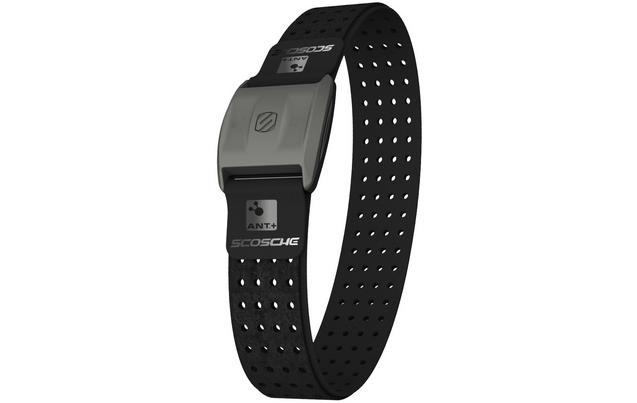 How does it work?
This comfortable cuff accurately measures heart rate with no chest strap required! It connects straight to your phone too, making it compatible with fitness apps and any low-energy BT apps like Strava, Endomondo, Runtastic, Mapmyrun, iCardio etc.

Did you know?
The Scosche Rhythm+ has a wider spectrum of light than competitors meaning it copes particularly well with darker skin or tattoo sleeves which can refract the signal and reduce accuracy.
Any added extras?
Well, this nifty gadget keeps going for up to eight hours so you can keep on going too!
What's the verdict?
Easy to pair, very comfortable in use, very accurate with no signs of spiking! Simple in use, just an on/off button once it's paired.
You'd better bee-lieve it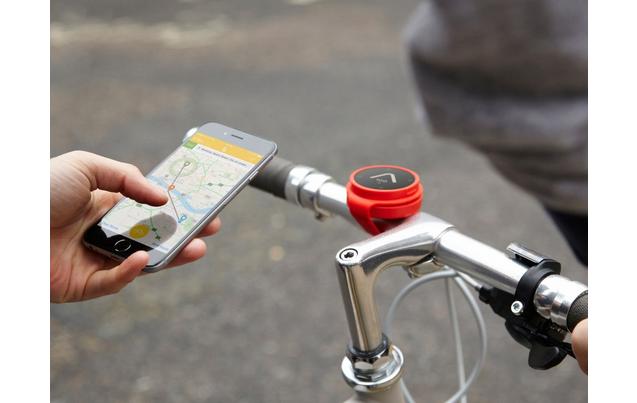 Be in charge of the ride whilst the Beeline Smart Compass points you in the right direction. This navigation device simply shows you the distance and direction to ride in, so you pick your own route.
How does it work?
The device is controlled through the free Beeline app for iOS and Android allowing you to plan routes in seconds, save all of your ride history and metrics (speed, distance, time) and to share beautiful ride cards on social media.
Did you know?
The sleek looking Beeline has also just won a DesignWeek 2017 award for best consumer product design, ahead of the Apple Watch 2, MacBook Pro & iPhone 7!
Any added extras?
You'll find five functions, it's not just a compass!
Navigation, speedo, clock, battery indicator, north compass)
Speedo
Clock
Battery indicator
North compass
What does everyone else think?
**** A pleasingly simple navigation device with long battery life
Go go gadget! What have you got your eye on? Check out our pick of the UK's best cycle routes to show off your new top spec tech!