Your new electric scooter has arrived. Naturally, you're eager to hop on and test it out. But before you do so, you'll need to make sure you have the best accessories which will make riding safer and more fun.
So before going on a test ride, make sure you have stocked up on the following top e-scooter accessories.
Helmet
No matter where you're planning on riding, or how fast, we'd recommend that you wear a helmet.
We know you're new scooter looks cool and you don't want to cramp its style with a cumbersome piece of headwear, but with the Lazer One Helmet, you won't be.
With a stylish, urban style, the Lazer is in-keeping with the modern design of e-scooters. More importantly, its hard-shell construction provides dependable protection should you have any bumps on your adventure.
If you want added tech, there is the option of the Lazer Next+ LED Helmet. Featuring rear-mounted LED lights, you'll certainly be seen while cruising along on your e-scooter. The Advanced Turnfit system makes fitting the helmet easy and with multiple vents and sweat wicking qualities, it'll remain comfortable even on the hottest days.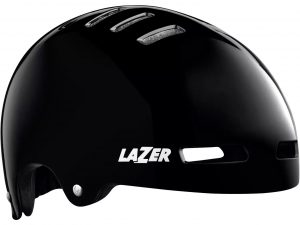 Locks
From the moment you set eyes on your e-scooter, it undoubtedly became your pride and joy. So, you'll want to protect it.
Most e-scooters are designed to be folded up making it easy to store them in a safe place. This isn't always possible and using a lock is the easiest way to keep electric scooters safe and secure.
Compact and easy to carry, the Halfords 23cm D Lock and 115cm Cable Lock is a good choice. Its double bolt locking mechanism and silver Sold Secure rating keeps e-scooters well protected. If that's not enough, anti-picking features will leave any would-be thieves scuppered.
Plus, a rubber coating prevents the lock from scratching paint work. Protecting your e-scooter in every imaginable way.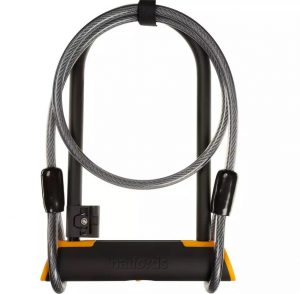 Tyres
E-scooter riders, cyclists and motorists alike will all agree that there is nothing worse than a puncture — especially when you don't have the correct equipment to fix it!
As fixing a puncture is difficult, we offer the service of changing your inner tubes for you.
If you are confident changing them yourselves, you'll need to make sure you have spare inner tubes. The Xiaomi M365 Inner Tube is a good choice for Xiaomi scooters. Always remember to keep at least two spares in case the unthinkable double puncture occurs.
Just as importantly, you'll need a pump. The Halfords Advanced High Pressure High Volume Pump is lightweight and easy to carry making it a great choice. Why not also keep a Halfords Track Pump at home? Inflating tyres up to 140PSI, the pump features an accurate gauge so that you can easily measure tyre pressure.
We're not finished there. In an all-out assault on punctures, you can even add puncture protection liquid to inner tubes. Coating the inside of inner tubes, the liquid will protect against punctures up to 3mm deep. With our E-ScooterCare package, we'll even add the liquid to your inner tubes for you. Life has never been so easy!
To top it all off, you can remove the possibility of punctures completely. With a puncture-proof, airless design, the Solid Tyre for Xiaomi Scooters makes punctures a thing of the past. Its puncture-proof construction is perfect for off-road riding.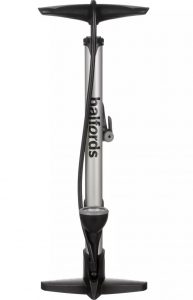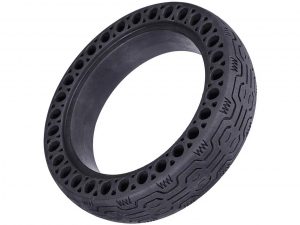 Scooter mounts
Wherever you and your e-scooter go, your phone inevitably follows. With a growing number of e-scooter apps and functions – such as the Xiaomi Mi Home App – it needs to.
Using the E-Scooter Metal Phone Holder helps keep phones in a secure yet accessible place. With an adjustable fit, the holder can be used on handlebars with a 22.2mm-31.8mm diameter, making it compatible with most e-scooters.
Mounts are a practical way to store essentials needed on any ride. Another type you should consider is the E-Scooter Bottle Mount. Keeping hydrated is important, even when it's not warm. Keep a full bottle of water with you on all rides and store it in this convenient bottle mount.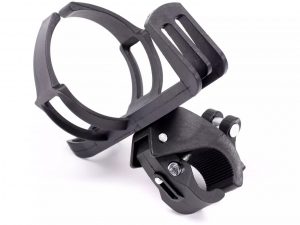 Carry Straps
E-scooters are designed to be convenient. Most fold up so that they can easily be carried. But it can sometimes be difficult to get a solid grip when holding an e-scooter or can simply be uncomfortable.
If you've struggled with these issues, you may want to consider the E-Scooter Carry Strap. Suitable for scooters up to 25kg, the strap has a shoulder pad and adjustable strap lengths. Compatible with Xiaomi e-scooters, the strap makes carrying e-scooters easier and more convenient.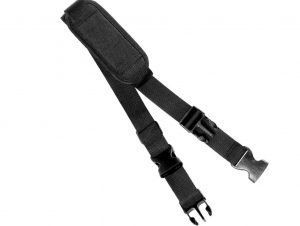 Clothing
We've already crammed lots of essentials into this list but finish with a key one: clothing.
If you're going to be regularly riding your e-scooter, you'll need the correct clothing to keep you warm. While we strongly advise against riding in the rain, you may still encounter variable conditions and need the clothing to handle them. Luckily, Ridge have a range of waterproof jackets that are lightweight and adaptable. Inspired by a need to be a practical option, the jackets come with removable hoods, zipper rear pockets and reflective detailing. Perfect for warm and colder days alike.
We'd also advise you to pair any jacket with cycling specific shorts or trousers. Doing so will make your ride more comfortable and is better than riding in your regular clothes which may get dirt on them. Ridge have a wide range of shorts and trousers, for whatever you find comfortable.
---
That completes our list, but remember, these are only essential accessories. There are many more accessories that will also improve your ride that can be found on Halfords.com.
*It is illegal to use an e-scooter on a public road, pavement, cycle lane or bridleway. E-scooters should only be ridden on private land with the permission of the landowner.