With the perfect blend of practicality and fun, Xiaomi's range of electric scooters are long-standing favourites for a reason. Combining high-tech features with quality components, the result is a thrilling riding experience that doesn't compromise rider comfort or safety.
Take a look at Xiaomi's electric scooter range, featuring the Mi Electric Scooter Pro 2, Xiaomi 3 Lite, and Xiaomi Pro 4.
World's best-selling electric scooter
The previous generation M365 is the world's bestselling electric scooter, and the next generation takes inspiration from that ground-breaking design.
The new models maintain a minimalist design for a sleek look that doesn't compromise power. The thinner frame makes handling and climbing even easier for a thrilling riding experience, and the wider standing deck means you can spend all day riding in comfort.
Off-road adventure
It's currently illegal to ride an electric scooter on public roads, pavements, or cycle lanes, so you'll need to ride on private land.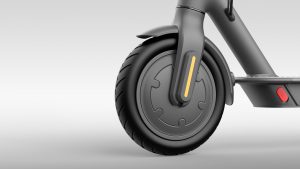 Thankfully, the latest Xiaomi models are designed for exploration. The wider standing deck gives the scooters a lower centre of gravity for ultimate stability on uneven surfaces, as well as helping to keep you comfortable on longer rides.
At Halfords, we offer the optional service of adding puncture protection fluid to your tyres. So, even if you do pick up a puncture, your adventure won't end!
Great tech
Xiaomi's scooters are known for their high-level tech, and these models are no different. The kinetic energy recovery system turns kinetic energy produced when you brake into electric energy to fuel your battery, meaning your rides can last even longer. Plus, the larger, integrated display panel helps you to keep track of your riding stats with ease.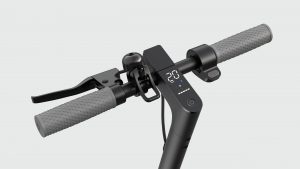 Even the Mi Home App has had an upgrade, with visualised information available at a glance – just pair it to your scooter via Bluetooth to access your remote locking system, key rider data and cruise control settings.
Safety first!
With top speeds of up to 15.5mph, safety is an important feature of any e-scooter.
So, with a dual braking system featuring E-ABS, you can stop when you need to. The Pro 4 also features a rear disc brake for unrivalled stopping power.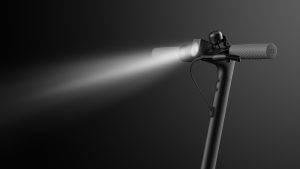 Complete with powerful headlights, a large taillight, and front, rear, and side reflectors, you'll have no problem finding your way on a night-time ride.
Perfect aftercare
We know you'll be keen to keep your new scooter in perfect working order, which is where Halfords' E-ScooterCare package comes in. With puncture protection, an inner tube fitting service, unlimited brake adjustments and 10% off accessories all included, your electric scooter will stay in tip-top shape.
Plus, as an official UK stockist of Xiaomi, all Xiaomi e-scooters bought from Halfords come with a 2-year manufacturer's warranty, so you can ride on worry-free.
Xiaomi Mi Electric Scooter Pro 2
With its powerful 300W performance motor, the Pro 2 is designed to go the distance.
A real workhorse, it has a maximum range of 28 miles and will easily reach the maximum legal speed of 15.5 mph.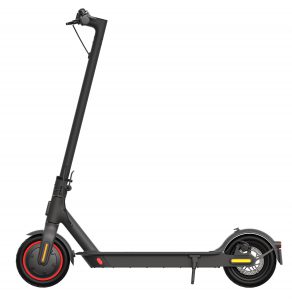 Featuring all the newest technology, the Pro 2 also benefits from a fifth-generation BMS smart battery management system, which feeds live performance information to the Mi Home App to help prevent over-charging, overheating, and short-circuiting.
If you want performance, the Pro 2 is the ideal choice.
Xiaomi 3 Lite Electric Scooter
In an upgrade to the popular 1S model, the 3 Lite brings a host of great features with an affordable price tag.

Weighing in at just 13kg, it's perfect for taking on the go – the quick-folding mechanism means you can fold it down in seconds for convenient carrying.
The 3 power modes give you ultimate control over your ride, and 8.5" pneumatic anti-skid tyres are sure to keep your journeys comfortable over any terrain. The integrated display features easy-to-distinguish icons for quick reading on the move, and the Mi Home App gives you even more control via your smartphone.
Xiaomi Pro 4 Electric Scooter
With a huge 30-mile maximum range and a high-strength aluminium alloy frame, the Xiaomi Pro 4 is an e-scooter that doesn't compromise.
The upgraded 10" tubeless self-sealing tyres have a larger surface area than previous models, which gives you a more stable and comfortable ride. The 12.4ah lithium battery and powerful 350w motor allow you to take on gradients of up to 20%, while the dual braking system combines E-ABS and a rear disc brake to keep your ride under control.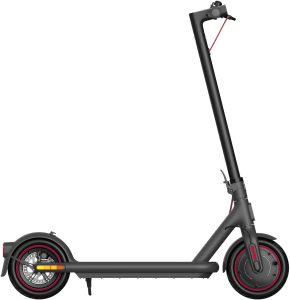 Other premium features include a magnetic charging port for easy connecting, the revamped KERS system for optimum efficiency, and a user-friendly integrated display. All controlled via the power button, just tap twice to switch between ride modes, and once to turn your headlights on and off. The dashboard will show you 8 key rider metrics, including your speed, ride mode, and battery level.
As for rider comfort, the Pro 4's increased size is designed for an even more enjoyable riding experience. A wider deck allows you to stand more comfortably, while the larger tyres minimize the feeling of rough terrain. The ergonomic hand grips have been extended further down the handlebar, so you can hold on wherever feels right.
For top-of-the-range quality, the Pro 4 is the ultimate riding experience.
---
There you have it, the new and improved Xiaomi electric scooter range. As far as we can see, there's nothing not to like about it. To find out more about our electric scooters and accessories, head over to Halfords.com.
Legal warning:
It's currently illegal to ride a privately owned e-scooter on a public road, pavement, cycle lane or bridleway. Privately owned e-scooters can only be ridden on private land with the permission of the landowner.
Customers should be aware that if they use a private e-scooter illegally, they could face a fine and penalty points on their licence, and the e-scooter could be impounded.