Remember those days when you'd hop on your scooter and whiz down the road, showing off your flashing wheels and cool colour scheme to your friends?
Those days may be long gone, but that doesn't mean you can't have two-wheeled scooting adventures anymore. With the perfect blend of practicality and fun, Xiaomi's new range of electric scooters has arrived, and we couldn't be more excited.
Here's a peak at the high-quality tech featured on the scooters and why we think you're going to love Xiaomi's new electric scooter range, featuring the Mi Electric Scooter Pro 2, Mi Essential Electric Scooter and the Mi Electric Scooter 1S.
World's best-selling electric scooter
You're creating a new range of electric scooters. You want them to be the best. Where do you start?
For Xiaomi, the solution was easy. The previous generation M365 is the world's bestselling electric scooter. Luckily for us, their latest range is designed around this amazing model.
As a result, the newest scooters maintain a minimalist design, giving a sleek look. The technology provided is high-quality but not provided for the sake of it. Everything is tuned in to provide the perfect riding experience!
Off-road adventure
For most of us, our scooter experience was spent whizzing up and down our streets.
With it currently illegal to ride an electric scooter on public roads, pavements or cycle lanes, this isn't possible, and you will need to ride on private land.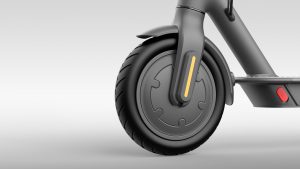 But with the new range, your exploration is not limited. Latest generation pneumatic tyres have been greatly optimised to increase durability by 3 times the amount. They are also more puncture resistant and skid proof.
This means your Xiaomi e-scooter can foray off-road and conquer gravel and dirt roads as well as grass.
At Halfords, we offer the optional service of adding puncture protection fluid to your tyres. Meaning you can be assured that, in the off chance of a puncture, your adventure won't end!
Great tech
Xiaomi started out as a mobile internet company, promising to make quality technology accessible to everyone.
With their newest electric scooters, they haven't disappointed!
From a performance angle, they've developed a new generation energy recovery system. Converting the kinetic energy produced during braking to electrical energy, you get more fuel to power your scooter- all for free!
Functionality is enhanced through the Mi Home App which, when paired to your scooter via Bluetooth, gives you access to a remote locking system, key rider data and cruise control settings.
What more could you need?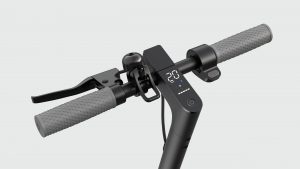 Safety first!
Electric scooters can go fast. Very Fast!
With maximum assisted speeds between 12.4 and 15.5 mph, safety features are important.
Xiaomi haven't disappointed on this front, with a new E-ABS anti-lock braking system, which provides instantaneous front and rear braking for a reduced braking distance.
Additionally, the new range has been updated with 2W headlights which reduce headlight dazzle and reach an extended 10 metres. Add to this new reflectors and a larger taillight, and you will have no problem seeing and being seen!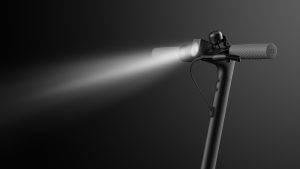 Perfect after care
With such a high-quality product, you will want to keep it well maintained and looked after.
This is made easy through Halfords' 5-star E-ScooterCare package. With puncture protection, an inner tube fitting service, unlimited brake adjustments and 10% off accessories all included, your electric scooter will permanently be in tip-top shape.
Plus, as an official UK stocklist of Xiaomi, all Xiaomi e-scooters bought from Halfords come with a 2-year manufacturer's warranty, which covers everything including the battery and electronics.
What are the options?
We can't keep you hanging on much longer, can we? Let's introduce you to the three electric scooters in Xiaomi's new range.
Mi Electric Scooter Pro 2
With its powerful 300W performance motor, the Pro 2 is designed to go the distance.
A real work horse, it has the longest maximum range at 28 miles and will easily reach the maximum legal speed of 15.5 mph.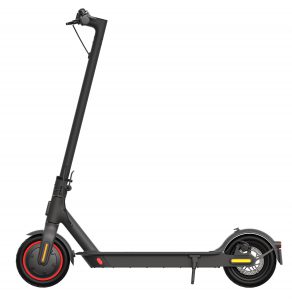 Featuring all the newest technology, the Pro 2 also benefits from a fifth generation BMS smart battery management system, which feeds live performance information to the Mi Home App to help prevent against over-charging, over-heating, and short circuiting.
If you want performance, the Pro 2 is the ideal choice.
Xiaomi Mi Electric Scooter 1S
There's a performance option, a lightweight option, but what about a blend of the two. The 1S is the solution, providing a perfect medium between the Essential and the Pro 2.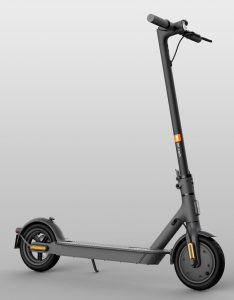 Featuring the E-ABS anti-lock braking system, the fifth generation BMS smart battery system plus the new energy recovery system, the 1S has all of Xiaomi's latest tech.
With a smaller battery and slightly smaller maximum range of 18.6 miles, it weighs only 12.5kg.
Xiaomi Mi Essential Electric Scooter
The lightest of the options, the Essential's design is centred on practicality.
Tipping the scales at only 12kg, it folds up in less than 3 seconds and is easy to carry.
This doesn't come at the cost of performance, however, with a 250W motor providing assisted speeds up to 12.4mph and a considerable maximum range of 12.4 miles.
With such a range, Xiaomi has the perfect option whatever your needs. Prepare yourself for your next two-wheeled adventure!
---
There you have it, the new and improved Xiaomi electric scooter range. As far as we can see, there's nothing not to like about it. To find out more about our electric scooters and accessories, head over to Halfords.com.
Legal warning:
It's currently illegal to ride a privately owned e-scooter on a public road, pavement, cycle lane or bridleway. Privately owned e-scooters can only be ridden on private land with the permission on the landowner.
Customers should be aware that if they use a private e-scooter illegally, they could face a fine and penalty points on their licence, and the e-scooter could be impounded.