Whilst indoors isn't feeling so appealing right now, it's all about the outdoors and squeezing every last moment out of our time in the fresh air. And, when we get a glorious sunny day there's nothing better than jumping on your bike and heading out for the day. Until of course you realise that if only you'd brought a few extra bits and pieces, it could have been even better!
We want to help you make the most of your outdoor adventures and avoid having to cut your day short because you didn't have what you need. It's too disappointing! We've put together a selection of kit that will ensure you can bring everything you need with you to enjoy your day out in the fantastic sunshine.
Having the right storage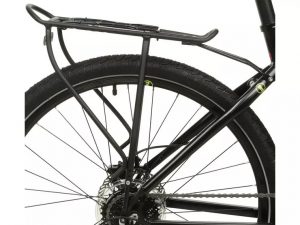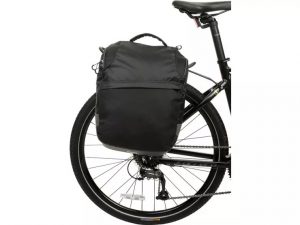 Bikes aren't known for their storage space so you'll need to add a few accessories to be able to carry more than just what you can fit in your rucksack. We've got a couple of options depending on how much of a girl or boy scout you are and your level of preparedness! Our Halfords Core Disc Brake Pannier Rack is compatible with all types of brakes and fits on to the eyelets already built into the rear of your bike frame. It's lightweight but can carry up to 25kg so add the Halfords Core Pannier Bag to it and you can carry a decent amount of stuff (not quite the kitchen sink) that will be well protected from any road spray.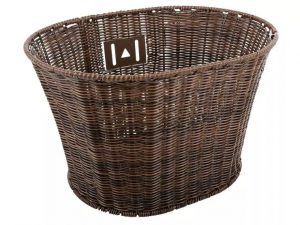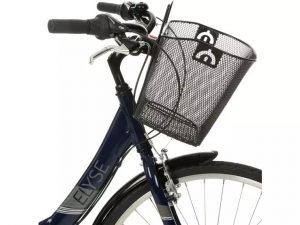 For smaller loads you can carry your things in style with the Pendelton Wicker Style Front Basket that carries 14 litres and up to 4.5kg. That's a lot of sandwiches. If you're happy with a more functional option, the Halfords Wire Bike Basket is a good choice with its strong structure and quick release mount and handle to make it easy to carry on and off the bike.
Now to the fun bit…packing!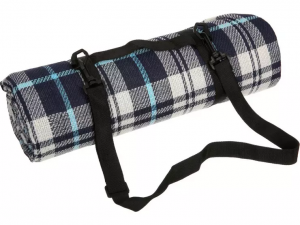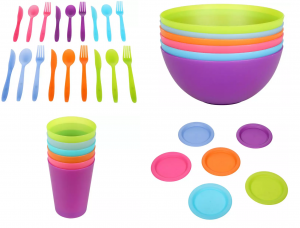 Once you've found your perfect spot, the Halfords Waterproof Tartan Picnic Blanket XL will give you lots of space to lounge around and relax after your ride. Pack our Rainbow range of cutlery, bowls, plates and tumblers to enjoy your lunch when you've settled down and you can even pick your colour of choice for the day!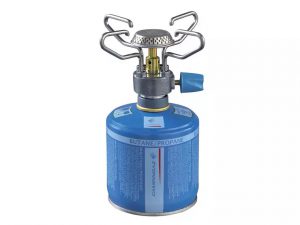 If you fancy a hot cup of tea or coffee then a micro gas stove like the Campingaz Bleuet Micro Plus takes up very little space or you could go all out with the Halfords Complete Cookset Pack that has a stove, pans and utensils all contained in an easy to carry rucksack.
Easy access to your mobile while you're…mobile.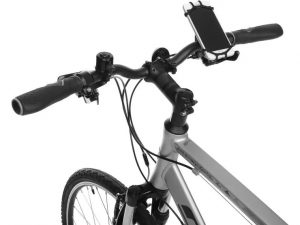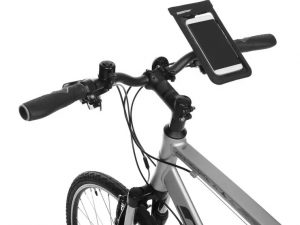 Once you're on the move, wouldn't it be nice to not have to keep stopping to pull out your phone to check where you are or what time it is? Well, you don't have to! Fix a Halfords Phone Mount to your handlebars and you can easily see your screen whilst cycling. You could also go for the Halfords Waterproof Phone Mount which will protect your phone from spray and any surprise showers.
Keeping track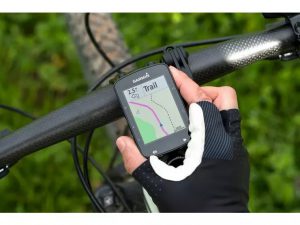 If you're all about monitoring and tracking your progress be it distance or fitness, then we've got a couple of bits of tech that are really useful. The Garmin Edge 520 Plus GPS Cycle Computer sets you up with all the best routes to allow you to optimise your experience. You can adjust depending on the level of challenge you're looking for that day and also stay in touch with other riders through its GroupTrack function. And if tracking yourself is just as important as tracking your route, the Halfords Heart Rate Monitor & Chest Strap allows you to keep an eye on your fitness levels by accurately monitoring your heart rate whilst you're cycling.
Maintenance whilst you're out and about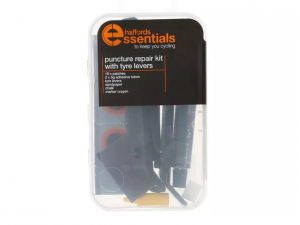 Looking after your bike is as important as looking after yourself if you want to get the most out of your trip. Making sure you've got the necessary tools and maintenance kit is really important so you can stay on the road! We have a range of Hand Pumps that you can fix to your bike or throw in the pannier bag that will give you some reassurance should you need to give the tyres a bit more oomph. Plus, it's a good idea to never leave the house without a puncture repair kit and the Halfords Essentials Puncture Repair Kit with Tyre Levers – Large has everything you need to deal with any pesky punctures. Combine this with the Halfords Essential 8 Function Multi Tool and you'll be able to cope with most eventualities short of bringing a bike mechanic with you on the trip!
Taking the bike to beauty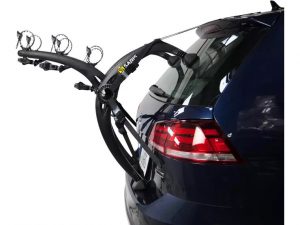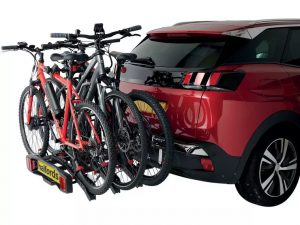 If you're travelling a little further afield for the day or wanting to explore a new area, then your trip may involve a car journey to get there. Our bike racks give you the freedom to head out to wherever you choose with your bikes safely stowed. The Saris Bones EX3 Boot Mounted Bike Rack is the strongest frame on the market with a clean, sleek look and capable of carrying three bikes. Just check that it fits your vehicle first. For heavier bikes such as E-bikes or MTBs, the Halfords Advanced 3 Bike Towbar Mounted Bike Rack is an excellent choice as it tows up to three bikes behind your car very securely.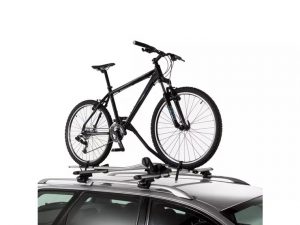 If you prefer to go down the roof mounted route, then the Thule 591 Roof Mounted Bike Rack will suit you very well, securing your bike upright on the car roof with quick-release wheel straps to make it easy to load and unload.
Now all that's left to do is enjoy the day, breathe in the fresh air and relax in nature. Have fun!