If you're looking for a stress-free camping holiday, being sensible when you pack your car is a great first step. It means less faffing about at the campsite when you're trying to pitch your tent and start your holiday, and more comfort on the journey!
Making the most of the last few weeks of summer by heading on an adventure? Check out our top tips for holiday packing success!
First things first
The first thing you're going to need when you get to the campsite is your tent. However, if you're taking a bigger tent, it can also be one of the larger and heavier bits of luggage that you have! Try to be strategic where you put this, so you can still get it out without having to unpack the whole car. At the bottom near the boot door, or slid in sideways are good options.
What won't you need?
Similarly, the last thing you'll be putting up at the campsite is all your camping furniture – you can't do much with it until your tent is up! It's also nice and light, so put these things on the top if you can. The same goes for your clothes, unless you plan on changing as soon as you arrive.
Pack small items into boxes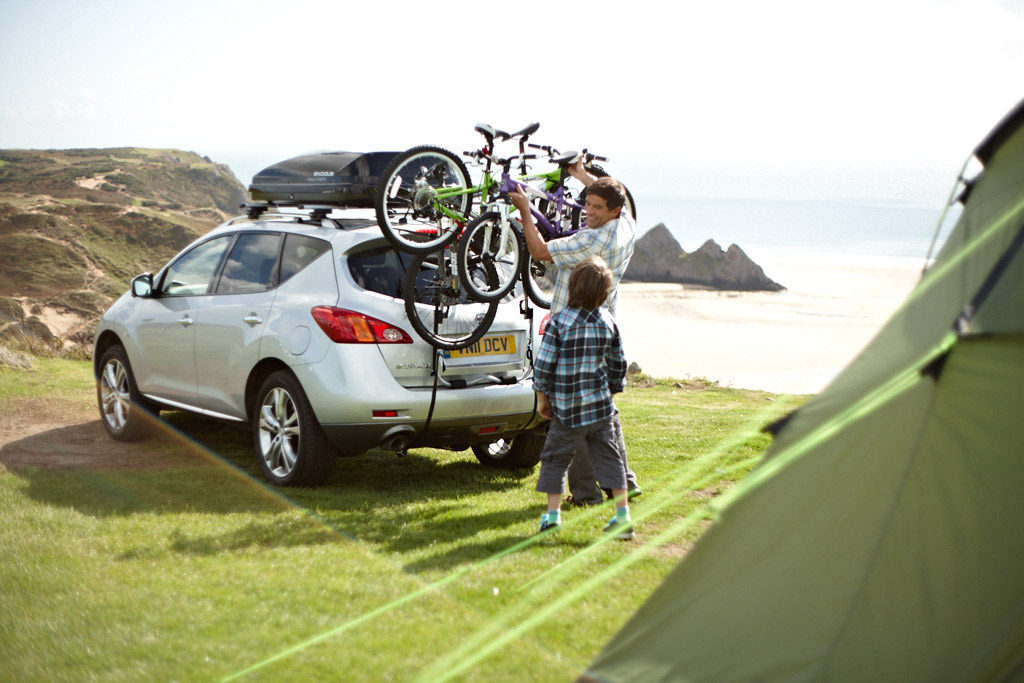 Another thing to think of when you're packing is how easy it is to unpack your car. Putting small things (like food and utensils) into bigger boxes means you can load and unload everything without too much fuss.Touch wood it won't happen, but if you get a puncture or break down on the way to the campsite, you don't want to have to fish out all your sporks by the side of the road before you can get to the spare tyre!
Consider getting a roof box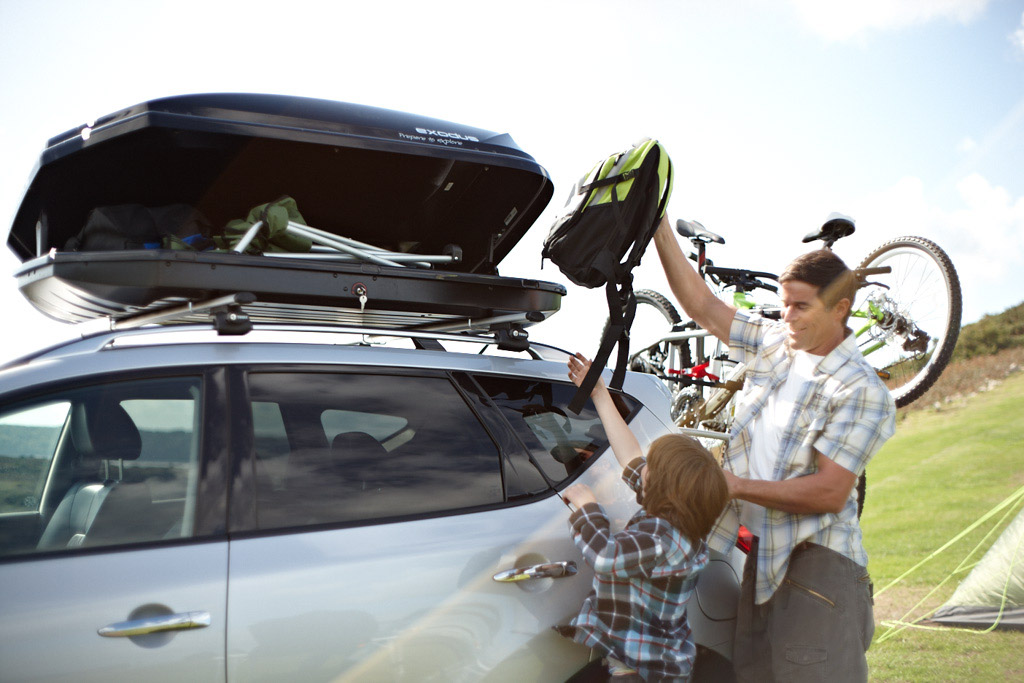 If you're taking lots of people, driving a long distance or going away for a long time, a roof box will give you loads of extra room to take your things without filling up the inside of your car. This can mean everyone inside is more comfortable, and you won't have to be jammed in next to a coolbox!
If a roof box still doesn't give you enough room to take everything (or you want to put your bikes on the roof) then it might be time to invest in a trailer to carry everything you need.
Make sure you can get it all home again!
Remember, you might need more room to carry things on the way home than you did on the way there – nothing ever seems to pack down quite as small as it did on the way out! You won't have any food to carry, but any souvenirs will take up space, and if you've been camping in wet weather, remember you'll need to air out your tent before you pack it away properly. This means it could take up a lot more room in the boot than it did on the way down!
With a little bit of forward thinking, you can minimise the messing around and maximise your holiday time. Need to stock up for next camping trip? Take a look at our camping range here.