Everyone rides for different reasons. For some it's a chance to challenge themselves. For mountain bikers it might be the adrenaline. While for others, it's simply a matter of escaping everyday life, enjoying a relaxing ride and refreshing the mind.
If you fall into the latter category and use cycling to boost your wellbeing, route selection is important. With a good route, you can immerse yourself in the surroundings away from busy roads. To help, we've pulled together our favourite routes from the National Cycle Network, and each has large sections of traffic-free riding.
Port Talbot to Kidwelly, Wales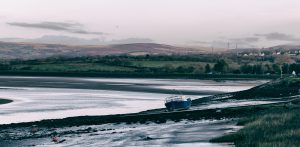 Here in the UK, we're blessed with over 10,000 miles of coastline – that's nearly half of Earth's circumference! So, it's no surprise our coastlines are home to some epic cycling routes.
This one between Port Talbot and Kidwelly in Wales is one of our favourites. Clinging to the coastline, you'll experience some of the most beautiful and varied scenery in Wales.
And you'll get to take it all in too, as 37 of the 42 miles are on traffic-free, purpose-built paths.
High Peak Trail, Midlands, England
History, nature and picturesque Derbyshire countryside, the High Peak Trail has it all.
Built on the old High Peak railway line which was used to carry minerals between Cromford Canal and the Peak District Canal, it was converted into a trail for walkers, runners and cyclists back in the 1970s.
Winding through hills and craggy limestone cuttings, the route passes Minninglow Hill, a site with Neolithic tombs dating back to 3000 BC.
It can be tackled from either direction and at 16 miles, it's manageable for riders of all abilities.
Tarka Trail, south-west England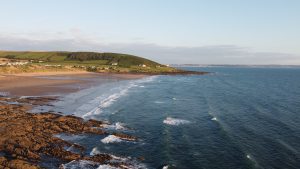 We're heading to Devon for our next route, and another old railway line converted into a trail for walkers and cyclists.
One for wildlife and countryside lovers, the route takes in an abundance of scenery, from coastal mudflats and marshes to inland meadows.
The route starts in Braunton which is close to Croyde Bay and Woolacombe, popular surfing locations. So, it's worth a multi-day, activity-packed visit and is a great option for families.
Keswick to Threlkeld, north-west England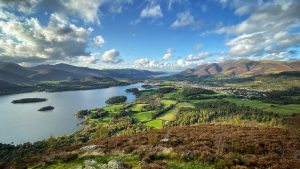 We couldn't complete this list without visiting the Lake District. Few places can rival its beauty and scenery, making it the perfect place to ride.
This route is only 3.2 miles, the shortest on our list. However, it's one of many we could have picked in and around Keswick.
A small town enveloped between Derwent Water and towering peaks, Keswick is a great place to ride with lots of cafes to stop and refresh at. This specific route will take you from the town's leisure centre through Greta Gorge to Threlkeld.
As it's short, you can easily ride it there and back and it avoids the Lake District's notorious hills.
The Caledonia Way, Scotland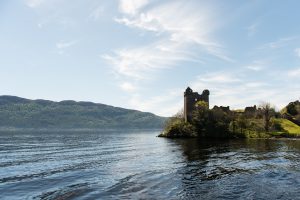 A popular choice among adventure cyclists, the Caledonia way crosses Scotland from Campbeltown to Inverness. It's a whopping 234.1 miles, but we're not suggesting you ride all of that!
Over a quarter of the route is on traffic-free roads. That's over 60 miles of undisturbed riding through the Scottish Highlands. And if you're not aware, they're home to arguably the most stunning landscapes in the UK.
So, pick your favourite section, get your bike ready, then head for an unforgettable ride.
Newry Canal Path, Northern Ireland
Many canal paths are great options for those looking for a casual ride. The only traffic you'll contend with is other cyclists, walkers and the odd dog.
The Newry Canal Path starts at Bann Bridge in Portadown and ends at the Town Hall in Newry. Like most canals, it was built in the 19th century to help transport goods and has since become a quaint and picturesque path for cyclists and walkers.
This industrial heritage is celebrated along the route with numerous art installations, so keep an eye out along your journey.
---
To experience an unforgettable ride, you need an epic route, and the options in this article won't disappoint. If you fancy planning your own cycling route, check out our route planning guide for beginners.
Once you've picked your route, make sure you're prepared with everything you need – and you'll find everything over at Halfords.com.
You want to enjoy unforgettable bike rides, you want Halfords.