Christmas is just around the corner and that means it's time to talk gifts!
No one wants to be hunting for presents on Christmas Eve, or desperately hoping that their online order will arrive in time. Well, with Halfords, you don't have to. Get ahead of the game by sorting your presents early, then sit back and enjoy the festive season and those well-earned mince pies.
Here are our top 10 Christmas gifts to offer you some inspiration and get you started on the road to present-buying success. And don't forget, we now provide free next-day delivery on all orders over £20 except for built bikes and metal storage products – Christmas shopping has never been easier!
Top 10 Christmas Gifts
1. Workshop Tools
Everyone needs a solid set of workshop tools in their life. We've got an array of essential hand tools, which make the perfect gift for anyone who loves doing a bit of DIY around the house or garage.
The Ryobi 18V ONE+ Impact Driver Starter Kit is perfect for household or garage projects and ideal for tightening and loosening large screws and bolts thanks to its high-impact mechanism.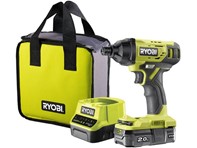 For those who are always engaging in car and bike maintenance, the Halfords 50 Piece 1/4″ & 3/8″ Drive Metric Socket Set is just the ticket. This comprehensive socket set comes with a robust carry case to ensure tools are kept safe and secure.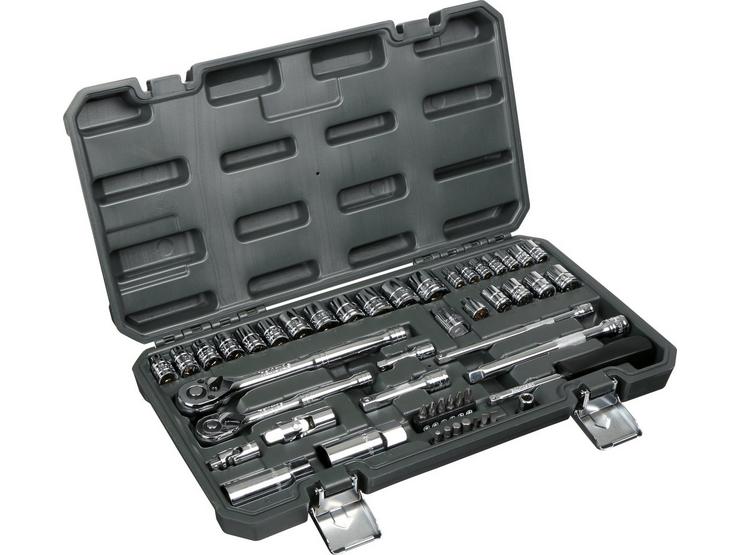 For the mechanic in your life, the Halfords 5 Piece Lifting Kit includes all the essential items for working on your car. With a 2-tonne lifting capacity, this set ensures your car projects remain as efficient as possible.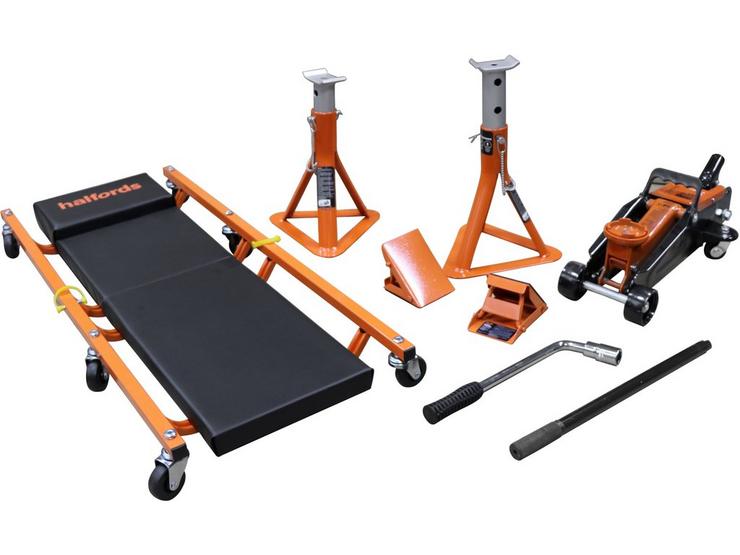 2. Demon Valeting Gift Pack
Know someone who loves nothing more than to spend a Sunday making their car shine? Then you want the Demon Valeting Gift Pack. This complete home valeting service contains everything you need to clean a car and leave it sparkling. As well as Demon's snow foam shampoo, spray-on shine, wheel cleaner and more, you'll also get a sponge, microfibre cloth and air freshener. Not a bad haul for you or your giftee!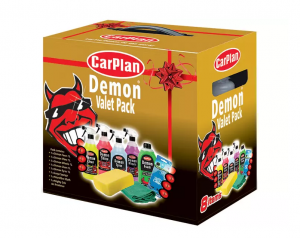 3. Pioneer SPH-DA160DAB Car Stereo
The Pioneer SPH-DA160DAB Car Stereo is our top pick when it comes to car audio. FM radio, digital radio, iPhone and Android compatibility via USB, Bluetooth connectivity, touchscreen functionality, Apple Carplay… if we listed all the features, we'd run out of room! Add this handsome fellow to your present-buying list and you'll definitely make someone's day more musical and entertaining.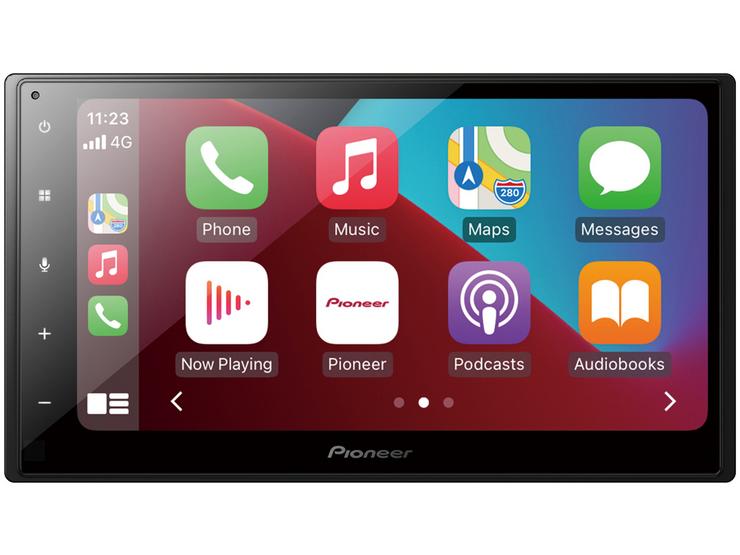 4. Nextbase 522GW Front & Rear Dash Cam Bundle
Speaking of in-car tech, you can't get much better than the Nextbase 522GW Front and Rear Dash Cam Bundle. This award-winning camera offers stunning 1440p HD resolution and is the world's first 1440p dash cam to bring Amazon's handy digital assistant into cars. With the power of their voice alone, your lucky giftee will be able to play music, check the weather, start/stop dash cam recordings, take pictures and so much more. Perfect for staying safe and secure on the road!
This fantastic bundle also includes a 32GB U3 microSD card, a wired rear window camera to record the road behind and a carry case to keep your dash cam protected.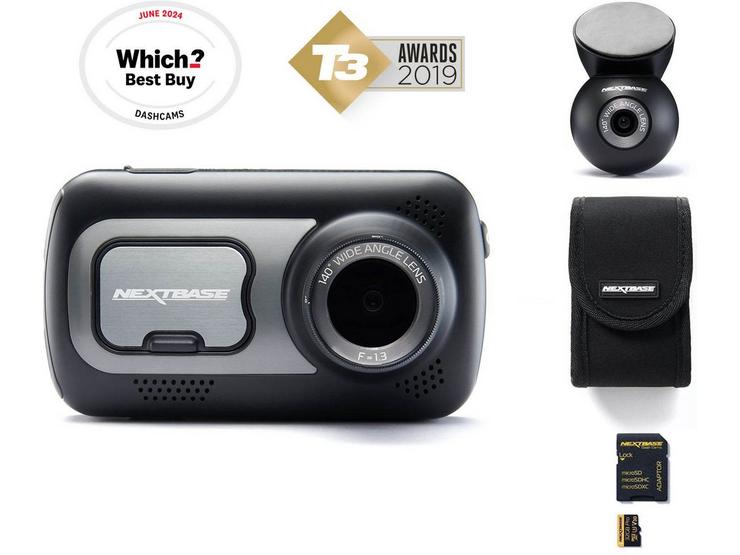 5. TomTom GO Classic 6″
We've all got that friend who always seems to get lost on the way to new places (or even old ones). We reckon they'd appreciate the TomTom GO Classic 6″ this Christmas. With simple menus and real time traffic updates, this sat nav is particularly easy to use and packs a huge amount of features into its 6" frame. Add in regular TomTom Europe map updates at no additional cost, and you can help your loved one leave their navigation woes behind them!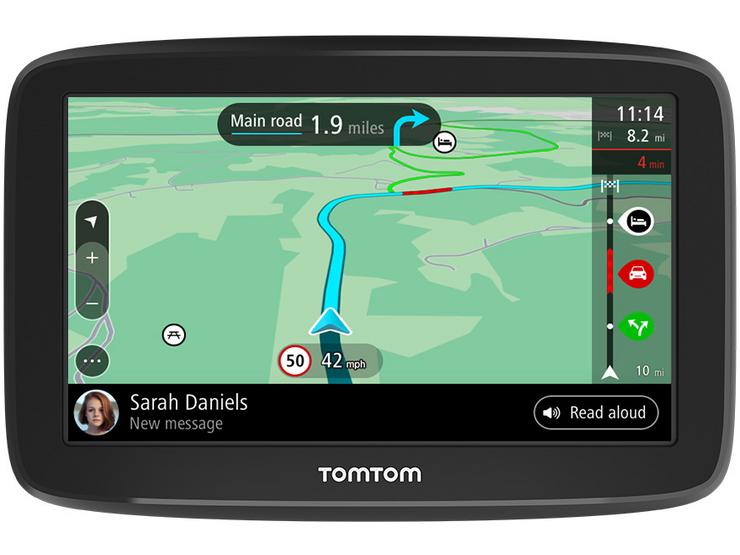 6. Garmin Edge 530 Cycle Computer
If your family and friends are more into two-wheel journeys than four, we've got the Garmin Edge 530 Cycle Computer. Clip this to their handlebars and they get the perfect package of performance monitoring, navigation and safety features. They can also bring their favourite training apps onboard thanks to the Connect IQ™ Store, making this an ideal gift for any cycling fan.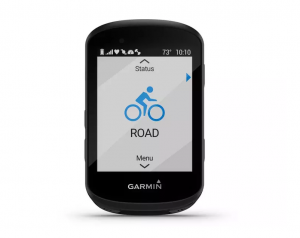 7. Carrera Mountain Bikes
Carrera's mountain bikes are designed for everyday riders and weekend adventurers, making the ultimate gift for anyone looking for a real step up in their cycling. The bikes are designed to maximise both comfort and capability to help you get the most out of your ride.
With fantastic bikes available for both men and women from Britian's best-seller, the Carrera Vengeance, through to the recently introduced Carrera Hustle, anyone would be delighted to find one under the tree this Christmas.
You can also take advantage of our free 14-day CyclePlan insurance to cover your brand new Carrera bike from theft or damage.
Be sure to keep an eye on our stock finder for updates on our Carrera Mountain Bike availability near you.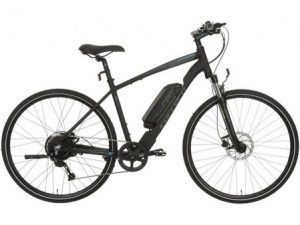 8. Hyper Nitro Circus Jet Fuel BMX Bike
If your little cycling fan loves to stand out from the crowd, they'll love the Hyper Nitro Circus Jet Fuel 20" BMX Bike. Suitable for children aged 8 and above, the bike comes with a striking jet fuel paint finish, just like the bikes ridden by Nitro riders! The robust steel frame and alloy platform pedals provide a sturdy ride for your mini adventurers.
All our kids' bikes come with our lowest price guarantee. Should you find your bike of choice is reduced on or before Christmas Eve – you'll get the difference back on a Halfords gift card.
We're also offering personalisation on all our kids' bikes to make them look super special this Christmas. You can include your child's name, get a cool bike gift bag, and a large bow to effortlessly complete the perfect gift, all three for just £10.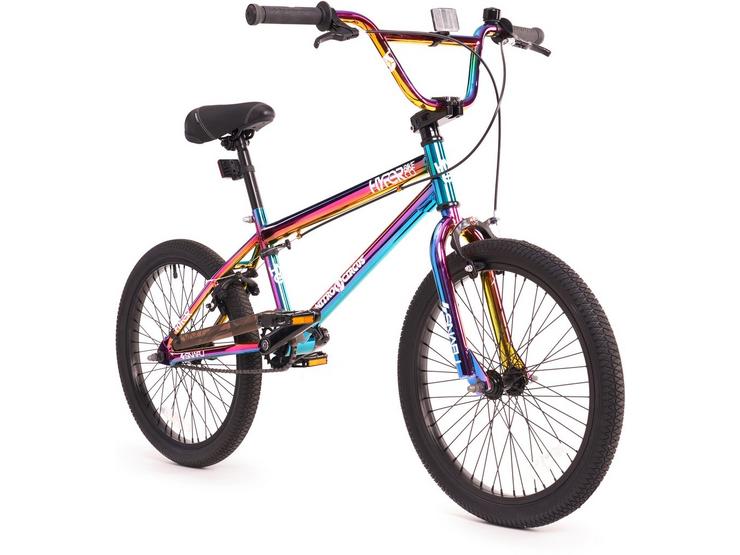 9. Wired 120 PRO Lithium Electric Scooter
Help your little trickster turn heads at the parkith the Wired 120 PRO Lithium Electric Scooter. With thumb throttle control and a reactive rear footbrake, this exhilarating e-scooter offers a thrilling ride whilst still providing plenty of control. Recommended for ages 8 and upwards, it's a fab gift that they're sure to love!
E-Scooters are not to be used on public roads, cycle paths, or pavements. Only on private land with the landowner's consent.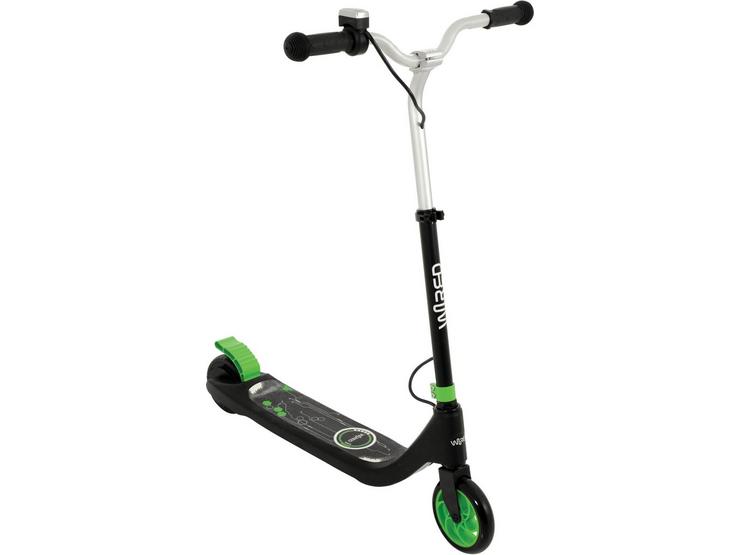 10. Carrera impel is-1 Electric Scooter
If you're struggling to find the perfect gift for someone who seems to have everything, then an electric scooter might be the perfect answer. The Carrera impel is-1 Electric Scooter contains high-quality performance technology to provide a smooth and dynamic ride. Both puddle and rainproof, the Carrera Impel is-1 is the electric scooter you can rely on come rain or shine.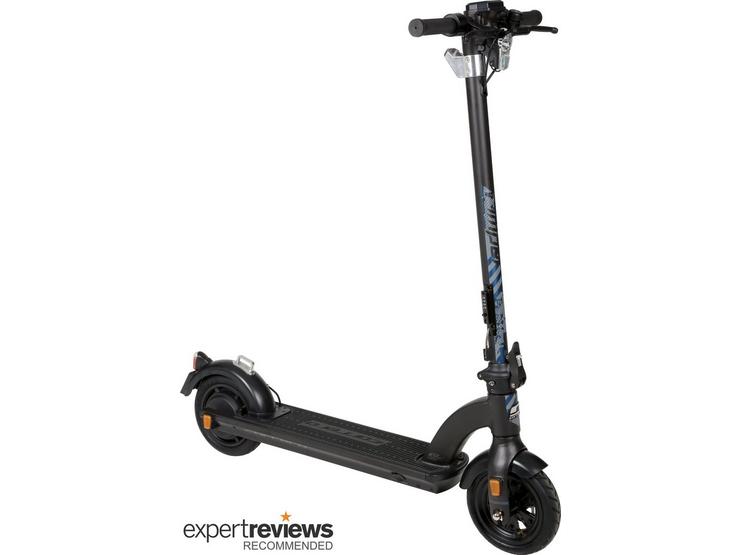 ---
Well, there you have it: our top 10 Christmas gifts. Hopefully, this has given you some food for thought, but if you want any further inspiration then we've got a whole heap of other motoring and cycling products available on Halfords.com.
If you're still struggling to narrow down the right present for that certain someone, you can always purchase a Halfords gift card and let them choose themselves! Our gift cards can be redeemed online, in-stores and even in our Autocentre garages – it's the gift that does it all!
Remember, if you want the best gifts for Christmas, you want Halfords.