It's that time of year again when shopping lists are drawn up and the mad dash to get all the gifts in time for Christmas begins.
Of course, simply writing a gift list can be difficult, so we've put together a guide of our most popular gifts for Christmas for that added inspiration.
Gifts for kids
Trunki Balance Bike
There are few things more exciting than getting your first bike, so picking the right one is important!
The Trunki Folding Balance Bike is perfect for those little ones who want their first experience on two wheels, as it will teach your child balance and coordination. Developed by Trunki and exclusive to Halfords, its unique folding mechanism means it can be ridden, towed, carried, and folded flat. For when little legs get tired, you can use the carry strap to help.
Available in both a 10" and 12" size in blue and pink, this balance bike is a great gift!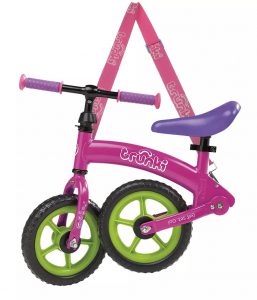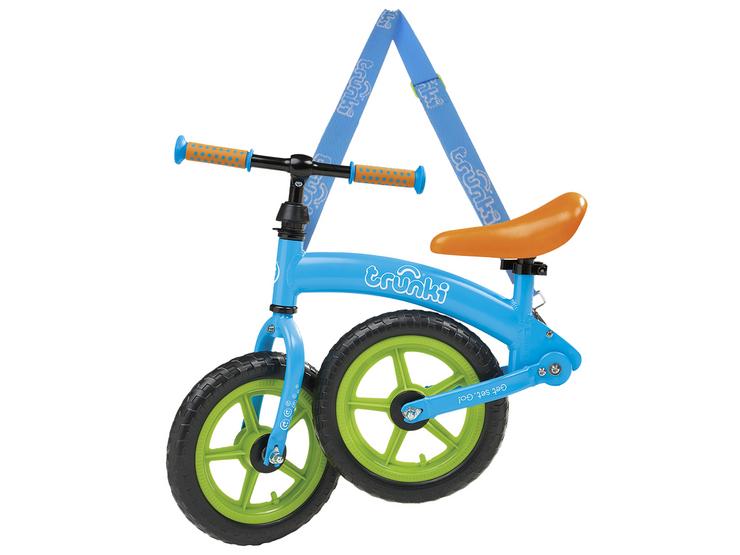 Did you know we offer personalisation on our kids' bikes? You can add your child's name, a large bow and a cool bike gift bag all for £10. This is an easy way to make your kids' bike look extra special this Christmas.
When you buy a kids bike with Halfords, you can also be sure you're always getting the best value. We offer our price match promise on all our kids' bikes, so if you find a cheaper price elsewhere, we'll match it! If you discover a lower price from a competitor after your purchase, we'll refund the difference within 7 days of receipt of your goods.
We also offering our lowest price guarantee, so if you discover that we lower the price of a bike you have purchased on or before Christmas eve, you'll get the difference back on a gift card.
Trunki large folding scooter with carry strap
The lightweight, 3-wheeled Trunki Folding Scooter features a unique folding mechanism that makes it as easy to fold up and carry as it is to ride – meaning it's great for adventures!
Controlled via Lean to Steer technology, the Trunki is perfect for helping develop your child's balance and coordination, and is available in both small and large sizes and blue and pink colours.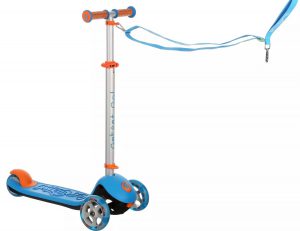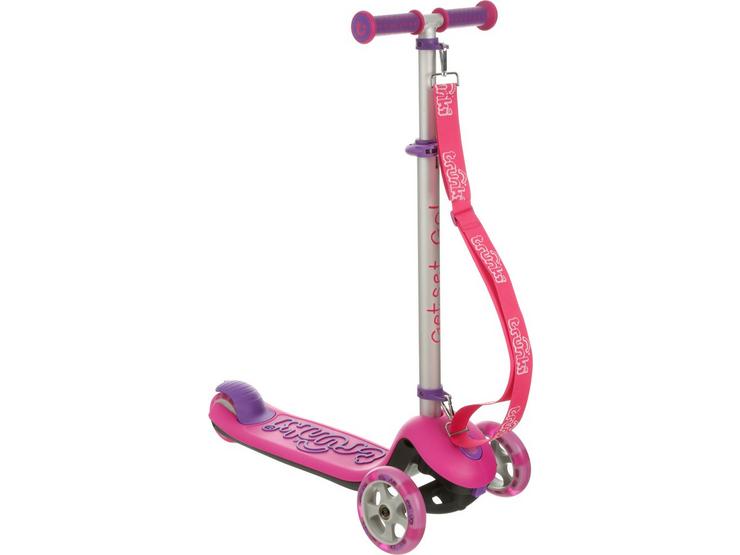 Black and Grey Lines Kids Helmet
You should always wear a helmet when riding, so don't forget to add a kid's helmet to that shopping list.
Featuring a cool and stylish design, the Black and Grey Lines Kids Helmet is the perfect choice. It includes a front visor to shield from sunlight and rain, and an adjustable fit system – just turn the dial at the rear of the helmet for the perfect fit.
With a cool look, there shouldn't be too many complaints about wearing this helmet.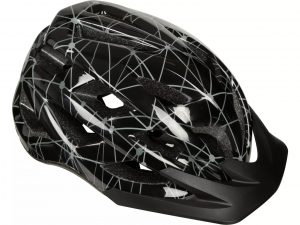 Gifts for cyclists
Carrera Mountain Bikes
There's no better gift for a cyclist than a new mountain bike – after all, you can never have too many bikes! All our Carrera bikes are designed by cyclists for cyclists, helping you get the most out of your biking adventures. With that in mind, we have a great range of Carrera Mountain Bikes to add to your gift list.
The Carrera Vengeance and Carrera Hustle are both fantastic choices within our range, with the Vengeance available in both a men's and women's version and the Hustle available in a junior version. The Vengeance is our most popular bike, with 16 speed Shimano Altus gearing while the Hustle contains 21-Speed Shimano Tourney gearing – both ideal for cycling adventures on a variety of surfaces.
Keep an eye on the latest stock levels for all our adult and kids bikes with our online stock finder.
In association with Cycleplan, we offer customers in England, Wales, and Scotland the option to activate free 14-day bike insurance when they purchase a bike through Halfords (not available in the Republic of Ireland).*
And, if your bike was purchased from Halfords within the last two years, you're still eligible!
Cycleplan bike insurance protects you against**:
Theft of your bicycle from your home
Theft of your bicycle while away from home
Theft of your bicycle from a motor vehicle
Accidental damage to your bicycle
Malicious damage to your bicycle
*Halfords Limited is an Introducer Appointed Representative of Ripe Insurance Services Limited, trading as Cycleplan, which is authorised and regulated by the Financial Conduct Authority.
**Exclusions may apply, please check your insurance documents to ensure you know what is covered. Also please check the General Security Requirements to ensure you have the correct level of lock, and you know how and where you can store your bike.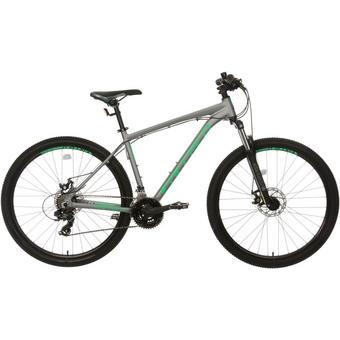 Carrera impel im-3 Electric Hybrid Bike
The Carrera impel im-3 Electric Hybrid Bike is perfect for those who want all the benefits of cycling but with added assistance. Electric hybrid bikes continue to grow in popularity for both leisure and commuting.
The powerful 496Wh battery provides up to 75 miles of dynamic riding, with a maximum speed of 15.5mph, so whether you're riding through the city or off-road, you're guaranteed a smooth ride.
The powerful hydraulic disc brakes provide efficient braking whatever the weather.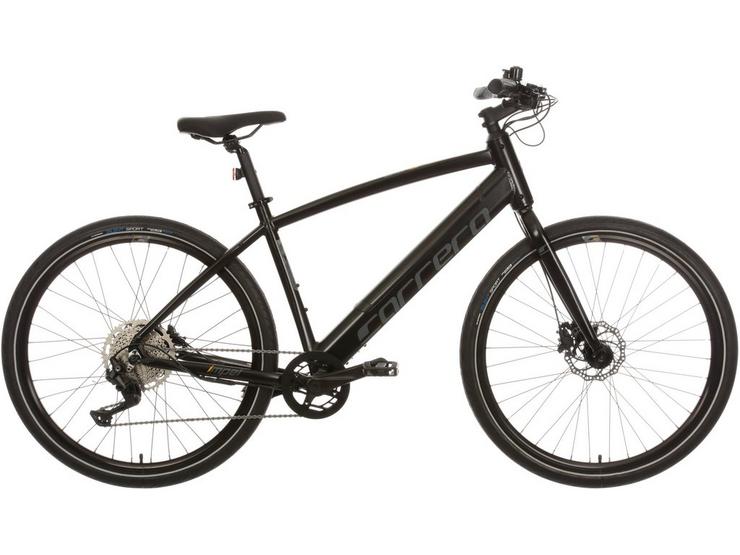 Carrera impel im-2 Electric Hybrid Bike
The Carrera impel im-2 Electric Hybrid Bike is ideal for urban riding, and perfect for commuting or those trips around town. A modern e-bike with a lightweight aluminium frame, it's easy to get on and off and the 367Wh battery provides a smooth ride for up to 50 miles off a single charge.
The Mechanical disc brakes also allow for powerful stopping across all conditions, giving you control wherever you go.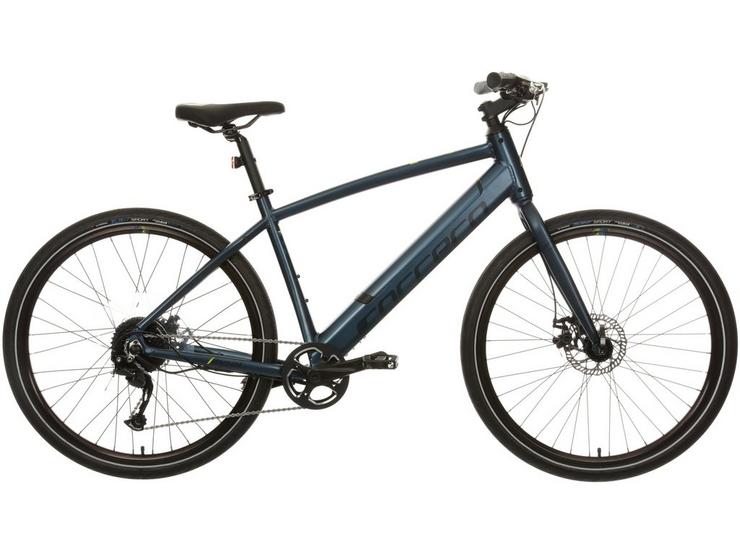 Carrera impel im-1 Electric Hybrid Bike
The Carrera impel im-1 Electric Hybrid Bike is another fantastic option, with puncture-resistant hybrid tyres giving you the confidence to travel wherever you need to.
Compatible with the Hyena Rider Assistant app, you can get the most out of your cycling efforts, monitoring statistics such as average and maximum speed, distance, and trip time.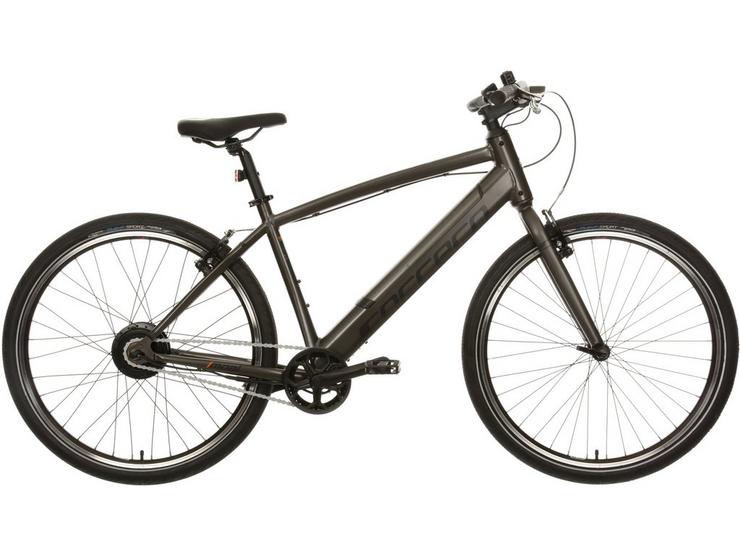 Garmin Edge 530 GPS Cycle Computer
The Garmin Edge 530 GPS Cycle Computer is the perfect gift for those seeking greater insight into their cycling efforts. Cyclists can monitor VO2 max, recovery, heat, nutrition, and hydration levels all from one device. With a 2.6" colour display it's easy to track your progress and push your cycling limits.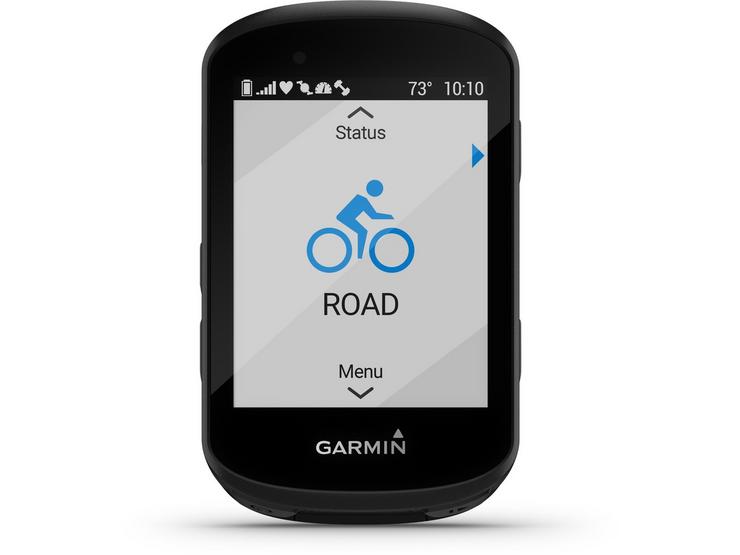 Muc-Off Clean, Protect and Lube Kit
The Muc-Off Clean, Protect, and Lube Kit comes with everything needed to keep your bike in tip-top shape.
Start off with Muc-Off's famous Nano Tech Bike Cleaner, which uses nano particles to get rid of dirt on a microscopic level. Next, grab the MO-94 Bike Maintenance Spray to quickly disperse moisture and prevent dirt adhesion. Finally, finish off with the Wet Lube to get those silky-smooth gear changes.
When used together, these three musketeers will transform your bike.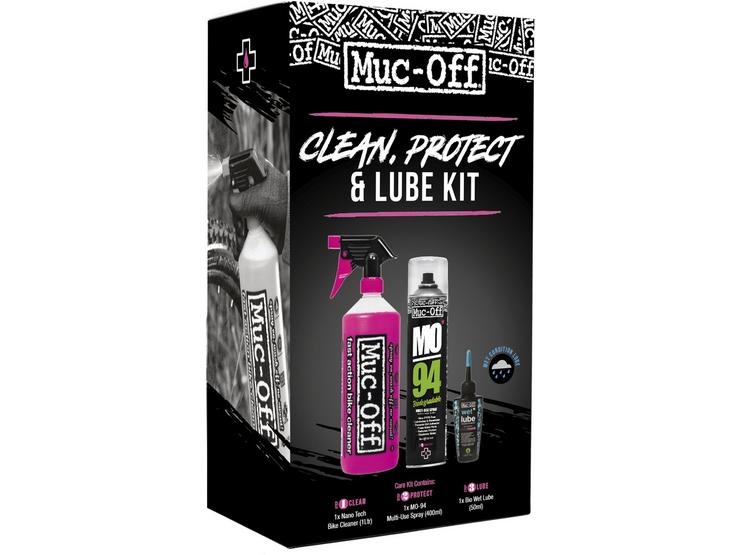 Gifts for motorists
Garmin Drivesmart 66 EU Sat Nav
We all know a person who continues to use maps for navigation!
Give them the helping hand they need by getting them the Garmin Drivesmart 66 EU Sat Nav.
Easy to use, the sat nav benefits from a 6" high-resolution touchscreen and tap and go functionality.
With lifetime map updates, camera safety updates, and smart notification on fuel prices to parking information, you can rest assured that the Garmin Drivesmart 66 will keep you moving in the right direction!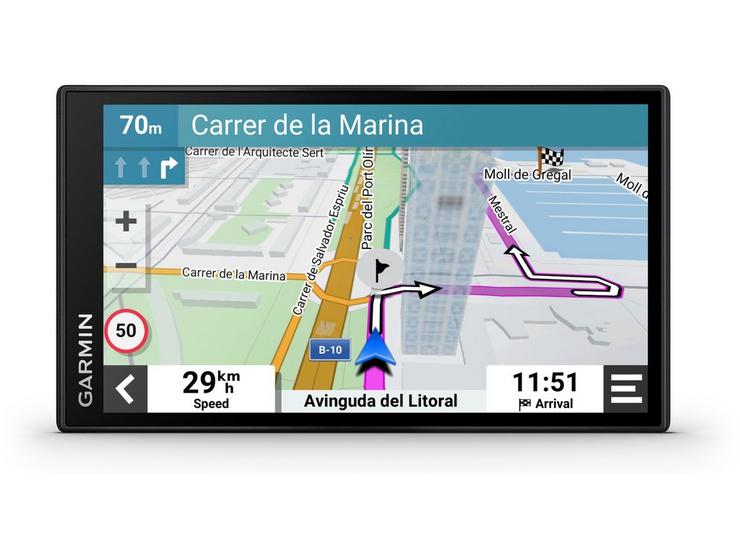 BlackVue DR590X-2CH Front/Rear Dash Cam
Featuring a 139° ultra-wide viewing angle, the BlackVue DR590X-2CH is one of the best dash cams available.
Its 1080p HD recorder captures every detail of the road ahead and includes an Intelligent Park Mode to protect your vehicle while you are not around for added security.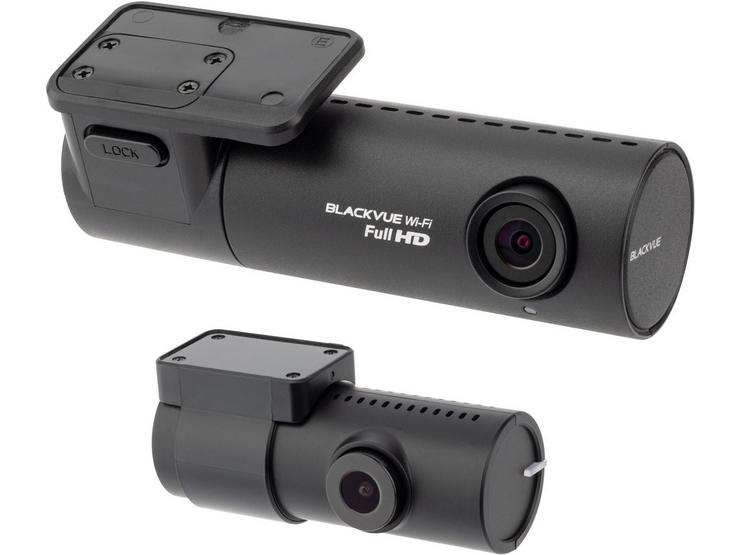 Elite Direto-X OTS Turbo Trainer
Build your cycling performance from the comfort of your own home with the Elite Direto-X OTS Turbo Trainer. Realistically simulating slopes up to 18%, the Elite Direto-X OTS Turbo Trainer provides a smooth and realistic feel during the days when you can't cycle outside.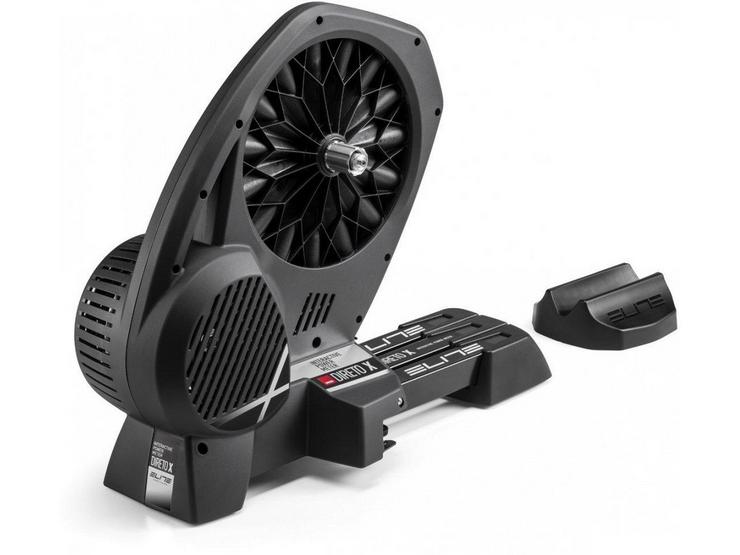 Gifts for those 'what do you get them?' people
Carrera impel is-1 Electric Scooter
If you're still struggling for gift inspiration, look no further than the Carrera impel is-1 Electric Scooter.
The Carrera impel is-1 Electric Scooter contains the latest technology, and benefits from shock-absorbing, 8.5" air-filled pneumatic tyres, a dual-disc braking system, and a multifunctional LED display.
An electric scooter might not be a gift someone will expect, but it's one they'll definitely love.
It is illegal to use an e-scooter on a public road, pavement, cycle lane or bridleway. E-scooters should only be ridden on private land with the permission of the landowner.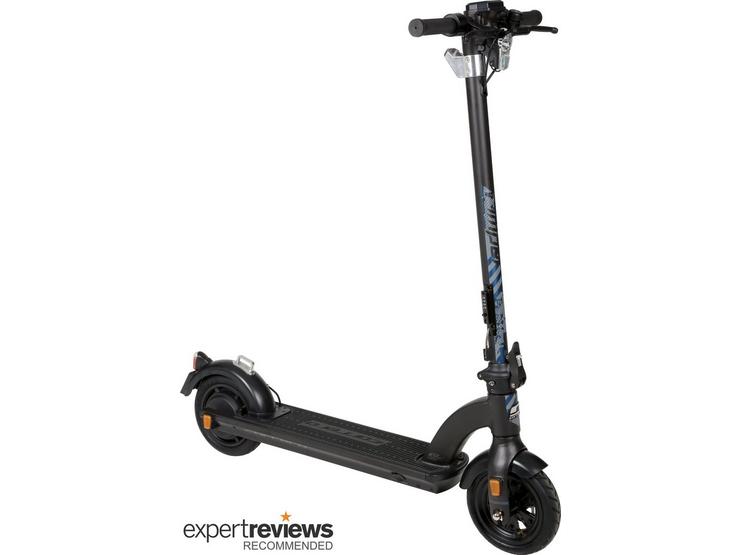 Halfords Advanced 175 Pc Socket & Spanner Set
If you need to find a gift for a DIY fanatic, you probably find yourself faced with the same dilemma every year – 'what do you get them?'.
The Halfords Advanced 175 Pc Socket & Spanner Set is the perfect place to start. It's been engineered by professionals to enhance your everyday needs around the workshop. That's why the tools come with the latest technology, and all of Halford's Advanced Tools benefit from a lifetime guarantee!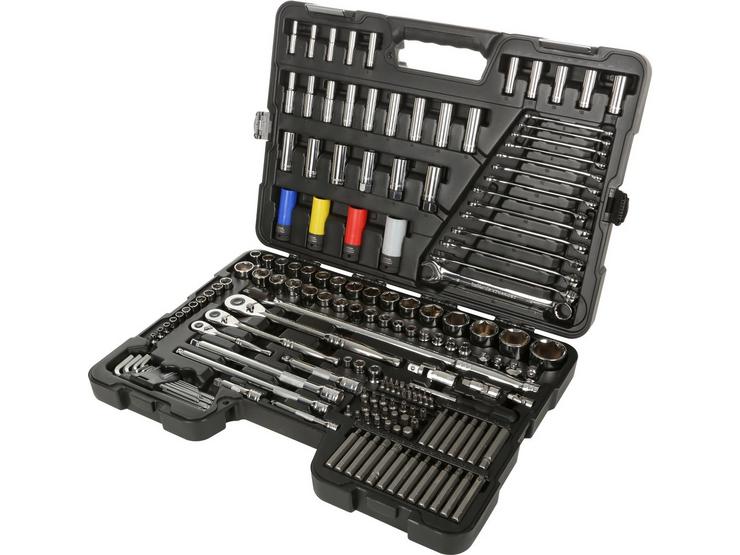 Ryobi 18V ONE+ Impact Wrench Starter Kit
The Ryobi 18V ONE+ Impact Wrench Starter Kit is perfect for DIY lovers. The high-powered starter kit is perfect for loosening and tightening large screws and bolts – ideal for home and garden projects.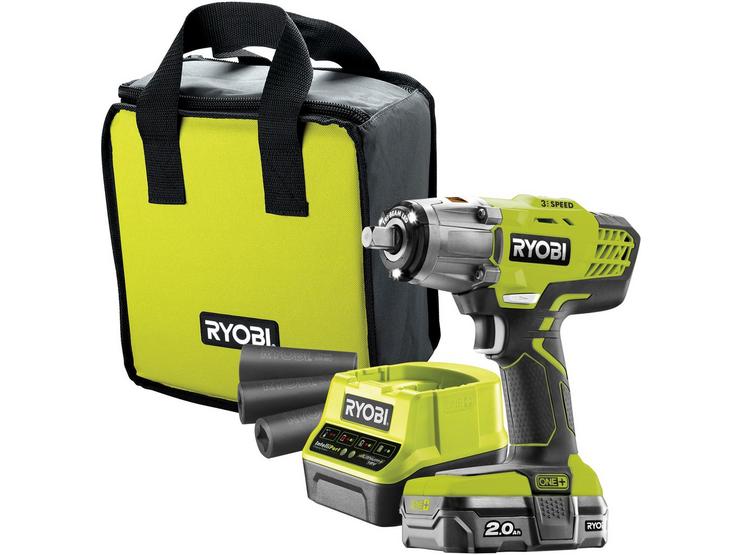 Halfords Advanced 12 Piece Flexhead Ratchet Spanner Set Modular Tray
The Halfords Advanced 12-Piece Flexhead Ratchet Spanner Set Modular Tray is the ideal gift for those looking to build their toolkit. The 12 flexhead ratchet spanners provide 180 degrees of movement, allowing you to access hard to reach fastenings more easily – perfect for the handy people in your life!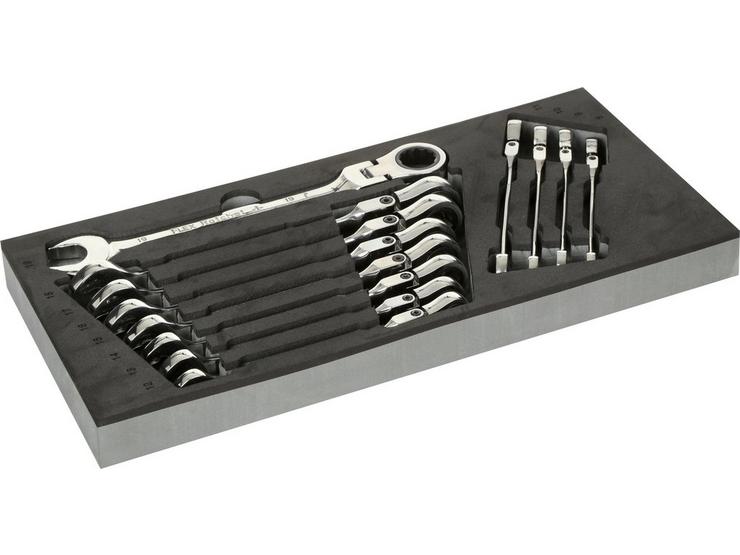 ---
That concludes the list of our top trending Christmas gifts. Of course, shopping lists can be long, so head over to Halfords.com where you'll find lots more great options.
If you're really stuck on what to buy that certain someone, why not buy a Halfords gift card? Our gift cards are redeemable in-store and online, so choosing the perfect gift has never been easier!
You want to fill your shopping list with the best gifts, you want Halfords.