It's that time of year again when shopping lists are drawn up and the mad dash to get all the gifts in time for Christmas begins.
Of course, simply writing a gift list can be difficult, so we've put together a guide of our most popular gifts for Christmas for that added inspiration.
Gifts for kids
Apollo Fairytale Kids' Bike – 12″ Wheel
There's nothing quite like receiving a shiny new bike on Christmas morning. The Apollo Fairytale Kids' Bike is the perfect ride for kids who love magical, dreamy designs. This sparkly bike features a wicker-style basket and dolly seat, so your little ones can take their essentials and favourite doll along on their adventures.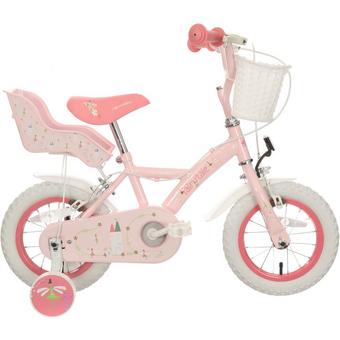 Monster Truck Kids' Bike – 12″ Wheel
For little adventurers who love monster trucks, the Monster Truck Kids' Bike is the one for them. They'll love the cool colour and graphics, and the stabilisers can be removed once they build up their cycling confidence.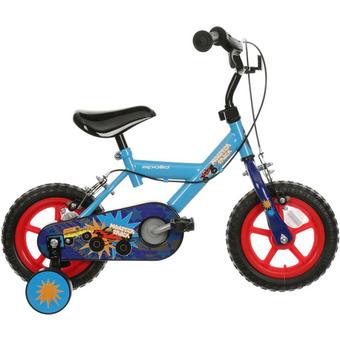 Gifts for cyclists
Carrera Vengeance E Men's Electric Mountain Bike 2.0 – 18″, 20″ Frames
There's no better gift for a cyclist than a new mountain bike – after all, you can never have too many bikes! All our Carrera bikes are designed by cyclists for cyclists, helping you get the most out of your biking adventures. With that in mind, we have a great range of Carrera Mountain Bikes to add to your gift list.
The Carrera Vengeance is a fantastic choice within our range, available in both a men's and women's version. The Vengeance is our most popular bike, with 16-speed Shimano Altus gearing while the Hustle contains 21-Speed Shimano Tourney gearing –ideal for cycling adventures on a variety of surfaces.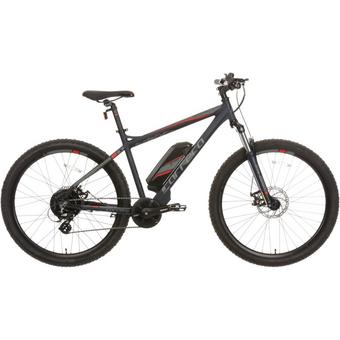 In association with Cycleplan, we offer customers in England, Wales, and Scotland the option to activate free 14-day bike insurance when they purchase a bike through Halfords (not available in the Republic of Ireland).*
And, if your bike was purchased from Halfords within the last two years, you're still eligible!
Cycleplan bike insurance protects you against**:
Theft of your bicycle from your home
Theft of your bicycle while away from home
Theft of your bicycle from a motor vehicle
Accidental damage to your bicycle
Malicious damage to your bicycle
*Halfords Limited is an Introducer Appointed Representative of Ripe Insurance Services Limited, trading as Cycleplan, which is authorised and regulated by the Financial Conduct Authority.
**Exclusions may apply, please check your insurance documents to ensure you know what is covered. Also please check the General Security Requirements to ensure you have the correct level of lock, and you know how and where you can store your bike.
Gifts for motorists
Nextbase 320XR+ Front and Rear Dash Cam Bundle with 32GB SD Card
Featuring a 140° ultra-wide viewing angle, the  Nextbase 320XR+ Front and Rear Dash Cam is one of the best dash cams available.
Its 1080p HD recorder captures every detail of the road ahead and includes an Intelligent Park Mode to protect your vehicle while you are not around for added security.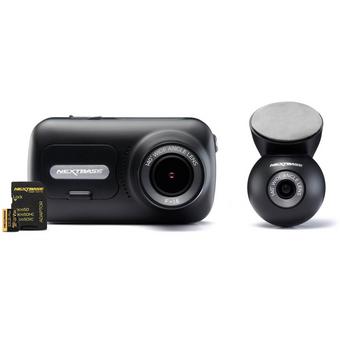 Nextbase 522GW Front & Rear Dash Cam Bundle
Alternatively, we also have the Nextbase 522GW Front & Rear Dash Cam Bundle with 1440p Quad HD recording and built-in Amazon Alexa. With this top-quality bundle, you'll also get a wired rear window cam, micro SD, USB cable and carry case, so you'll have everything you need to power and protect your dash cam.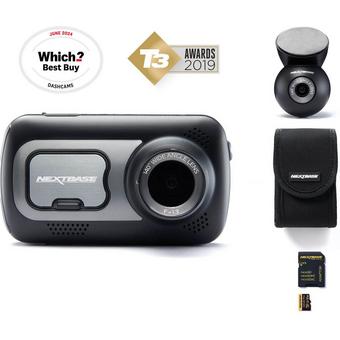 Halfords HDC400 Dash Cam
If you're on a tighter budget, the Halfords HDC400 Dash Cam is a great option. With 1440P recording and 180-degree wide angle lens, you're guaranteed exceptionally clear footage. It's easy to mount directly to your windscreen and is small and discreet to seamlessly blend in with your car interior.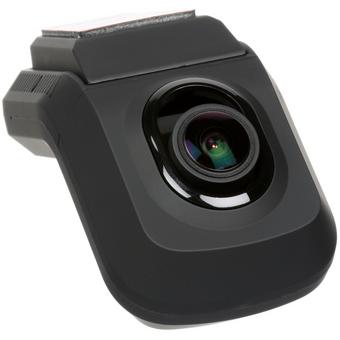 Michelin Programmable Rapid Tyre Inflator
Never get caught out with a flat tyre again with the Michelin Rapid Tyre Inflator. Get your tyres from flat to 30PSI in just 3 minutes. It's compact, making it portable and easy to store. The LCD digital display is clear and easy to read and can also be switched between PSI, BAR and kPa.
For a slightly more affordable option, we've also got the Michelin High Power Tyre Inflator which gets tyres from flat to 30 PSI in 4 minutes. Both are fantastic choices for keeping tyres well inflated to help increase fuel efficiency.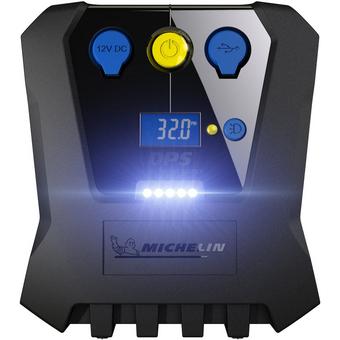 Amazon Echo Auto
Alexa isn't just for inside your home – with the Amazon Echo Auto, she can be with you in the car too! Quickly and safely ask Alexa to play your favourite tunes, answer questions and provide directions, all while keeping your eyes on the road. It's the perfect gift for those who are always on the move.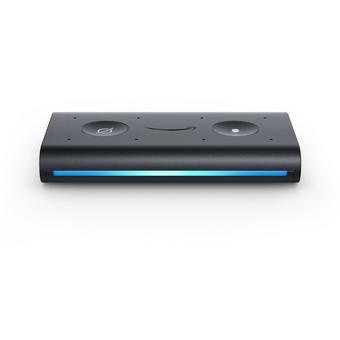 Demon Valeting Gift Pack
There was always going to be a car cleaning kit in our top trending gifts! The Demon Valeting Gift Pack is always a popular Christmas gifting choice. The kit contains everything you need to wash your car and get it looking showroom ready from snow foam shampoo to cherry air freshener.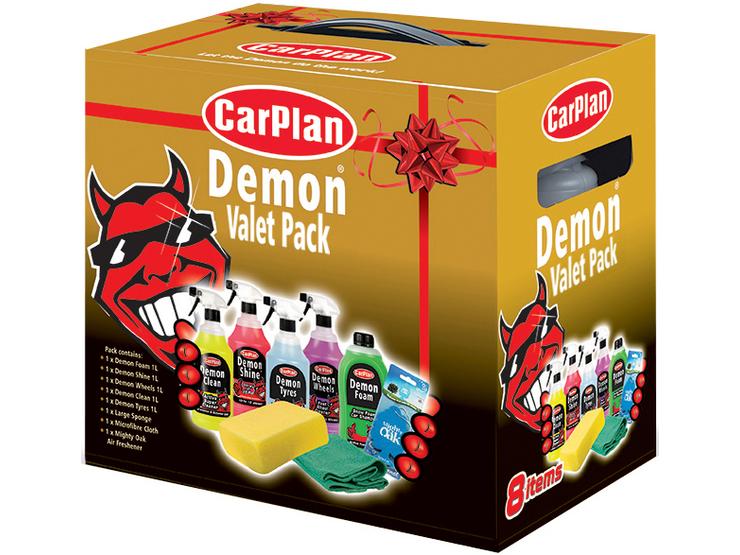 Halfords Car Cleaning Award Winners Kit
Another top gifting choice for car cleaning lovers is the Halfords Car Cleaning Award Winners Kit. It includes everything from the Halfords car wash and wax to the Halfords Upholstery cleaner, so you can get your car looking spotless inside and out.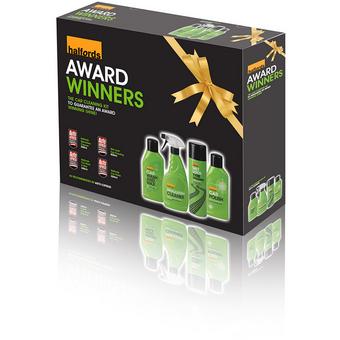 Gifts for those 'what do you get them?' people
Xiaomi Mi 1S Electric Scooter – Black
If you're still struggling for gift inspiration, look no further than the Xiaomi Mi 1S Electric Scooter contains the latest technology, and benefits from shock-absorbing, 8.5" air-filled pneumatic tyres, a dual-disc braking system, and an upgraded LED display.
An electric scooter might not be a gift someone will expect, but it's one they'll definitely love.
It is illegal to use an e-scooter on a public road, pavement, cycle lane or bridleway. E-scooters should only be ridden on private land with the permission of the landowner.
Halfords Advanced 200 Pc Socket and Ratchet Spanner Set
If you need to find a gift for a DIY fanatic, you probably find yourself faced with the same dilemma every year – 'what do you get them?' A socket set could be just the ticket!
The Halfords Advanced 200 Pc Socket and Ratchet Spanner Set is the perfect place to start. It's been engineered by professionals to enhance your everyday needs around the workshop. That's why the tools come with the latest technology, and all Halford's Advanced Tools benefit from a lifetime guarantee!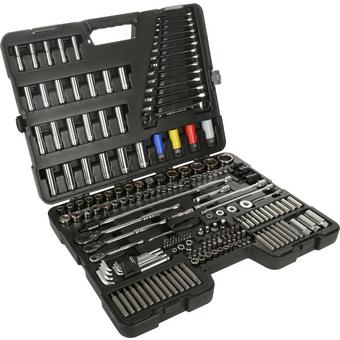 The Halfords Advanced 150 Pc Socket & Spanner Set or the Halfords Advanced 175 PC Socket & Spanner Set are also popular choices for those who don't require quite as many tools to get the job done.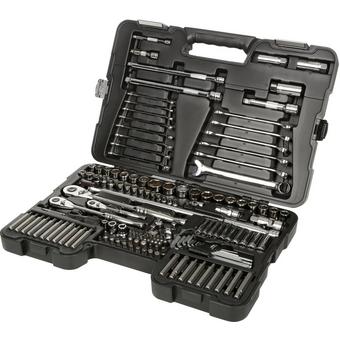 Alternatively, the Halfords Advanced 40 Piece 1/4″ Socket Set and the Halfords 1/4″ 25 Piece Drive Metric Socket Set are also top sellers and perfect for everyday tasks.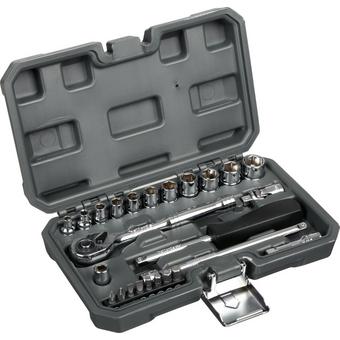 Ryobi 18V ONE+ Impact Wrench Starter Kit
The Ryobi 18V ONE+ Impact Wrench Starter Kit is perfect for DIY lovers. The high-powered starter kit is perfect for loosening and tightening large screws and bolts – ideal for home and garden projects.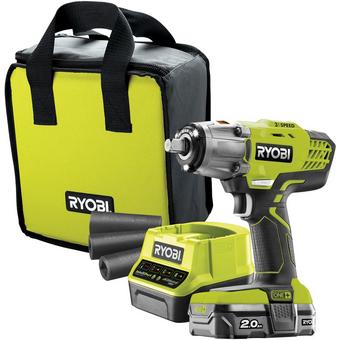 Halfords 186 Piece Maintenance Tool Kit
The Halfords 186 Piece Maintenance Tool Kit is the ideal gift for those looking to build their toolkit. The kit contains 186 of the most common tools required to complete a range of basic mechanical jobs on your vehicle from ratchets and sockets to spanners – perfect for the handy people in your life!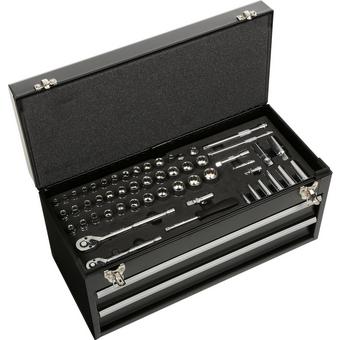 Halfords 5 Piece Lifting Kit
The perfect gift for the home mechanics in your life! The Halfords 5 Piece Lifting Kit contains essential items to perform everyday jobs on your vehicle including 1 Trolley Jack, 2 Axle Stands, 1 Wheel Wrench, 1 Car Creeper, and 2 Folding Wheel Chocks. A staple kit for any garage!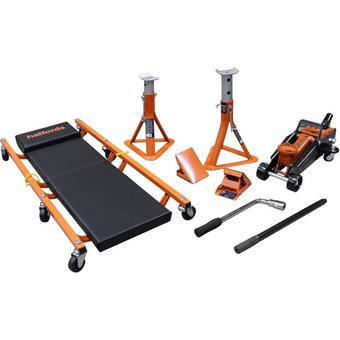 Halfords 3 Drawer Metal Portable Tool Chest
For the DIY enthusiasts who have all the tools and nowhere to store them, look no further than the Halfords Drawer Metal Portable Tool Chest. Securely store your valuable tools and, with a 9kg load rating per drawer, it's brilliant for safely transporting all your DIY essentials.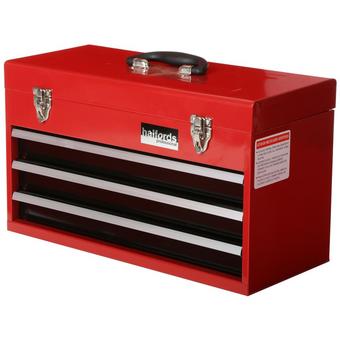 Halfords 5 Drawer Cabinet – Black
For more substantial tool storage, we've got the Halfords 5 Drawer Cabinet. This is the ultimate tool chest for DIY lovers with its 125kg weight limit, so you can store plenty of your regularly used tools. The chest is also fully lockable, so you know your tools will be stored securely.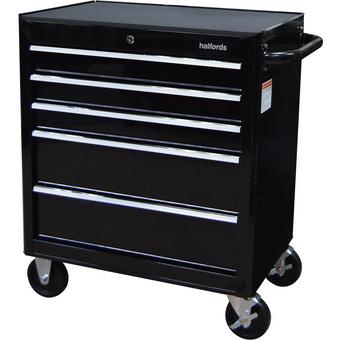 Halfords Advanced 8-piece Screwdriver Set
We all need a good screwdriver set for those little odd jobs around the house. The Halfords Advanced 8-piece Screwdriver Set contains a range of essential screwdrivers to cover basic DIY tasks. The magnetised ends make for easy handling when retrieving screws.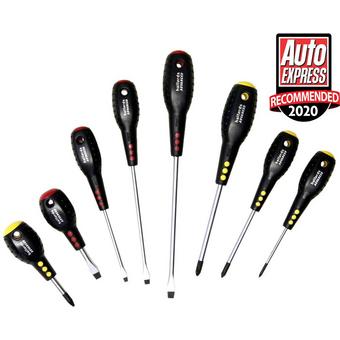 For those who require a more comprehensive set of screwdrivers, there's the Halfords Advanced Screwdriver & Bit Set. They're colour-coded for easy organisation and come in a robust carry case for easy storage and transportation.
Halfords Essentials 60 Piece Home and Garage Tool Kit
For a tool kit that covers general household and garage use, the Halfords Essential 60 Piece Home and Garage Tool Kit, is a great choice. It contains 45 tooth 3/8" drive ratchet and 15 sockets, hammer, and spirit level to assist you with day-to-day jobs. It's a great gift for both DIY lovers and novices!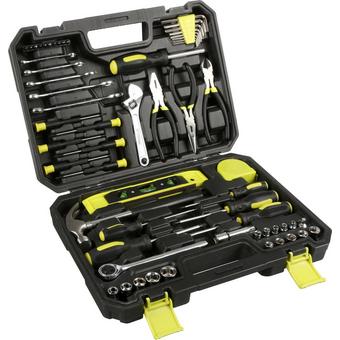 That concludes our list of our top trending Christmas gifts. Of course, shopping lists can be long, so head over to Halfords.com where you'll find lots more great options.
If you're really stuck on what to buy that certain someone, why not buy a Halfords gift card? Our gift cards are redeemable in-store and online, so choosing the perfect gift has never been easier!
Plus, with the uncertainty of the energy price cap and cost of living crisis, we know that you'll be keen to save money as and when you can this Christmas. Here at Halfords, we're committed to driving down prices and offering you the best value possible to keep you safe, happy, and secure. We've pledged to never be beaten on price on 1000s of motoring essentials – read more here.
You've also got the option to lock prices today and pay later with Klarna. A great way to spread the cost with flexible finance.
You want to fill your shopping list with the best gifts, you want Halfords.