You might be getting stuck into some bike maintenance now that you're at home for a while, so we thought it would be helpful to have all the information you need in one place. We've got a wealth of advice and guidance to keep your bike in excellent condition and keep you occupied too!
How to service your bike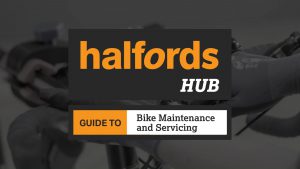 Watch our helpful 'How to service a bicycle at home' video to find out all the tools you're going to need and a step by step guide to servicing your bike without having to leave the house. You'll be shown how to look after the bike chain, tighten the pedals, test the brakes and check the tyres. All all our bike maintenance products can be found here if you are missing something and with contactless click and collect ordering and our home delivery service, you can be assured we are doing everything we can to keep our colleagues and customers safe. Read more about our new store policies here.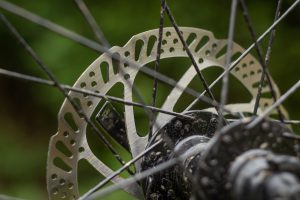 How to fix a bicycle puncture
One of the best ways to learn something is to watch someone else do it and this video allows you to do just that by showing one of our experts fix a bicycle puncture. Watch our 'How to fix a bicycle tyre puncture' video – all you'll need is a repair kit, lever, bike pump and a willingness to learn!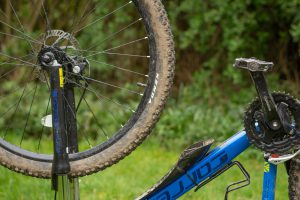 How to replace a bicycle inner tube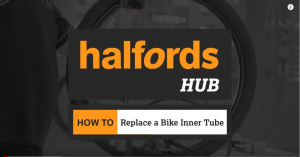 If you've got more than just a tyre puncture and your inner tube is also an issue then we've got a 'How to replace a bicycle inner tube' video to walk you through the process using a new inner tube, some tyre levers and a pump.
How to replace a bicycle chain
Right now, if your bike chain breaks, unfortunately you can't easily pop down to your local Halfords to get it fixed but that doesn't mean we can't still help. Read our 'How to replace a bicycle chain' guide and learn how to fix this yourself from the first step of removing the broken chain to fitting a new one and ensuring it is the right size. Check out everything you may need here.
Alternatively, over 300 of our stores are open and with new policies in place, you can be assured we are committed to our customer and colleagues safety.
Bicycle cleaning MOT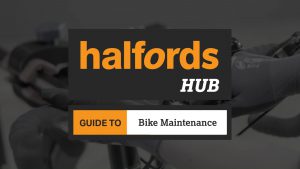 This 'How to maintain your bike' video explains all the aspects of your bike to check over. From solving rattles to carrying out the 'bounce test', we show you what connections to check, how to make sure all the parts are moving in the right way, and a final tip on how to clean your bike to keep it in good working order. We have a whole range of products from chain cleaner to degreaser, brushes and even an apron! Everything you need to get your bike looking as good as new.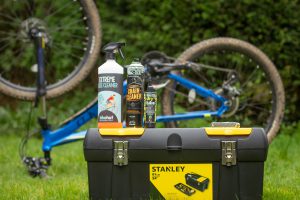 Looking after your ebike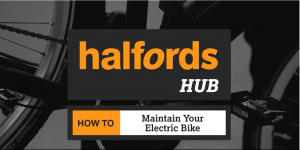 We've got some top tips and a simple guide to maintaining your ebike from cleaning it to battery maintenance. Watch our 'How to maintain an ebike' video and read our guide to find out more.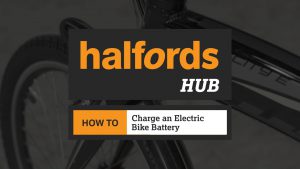 And, it's always a good idea to take good care of your ebike battery. You don't want to run out of power on those steep hills! Watch our 'How to charge an ebike battery' video guide that will answer all your FAQs and help keep you on the move.
---
We offer a wide range of essential products to keep your bike running safely, all available to click & collect or with home delivery. Shop at halfords.com/cycling and get yourself back out on 2 wheels.