Are you looking for some gift ideas for the cycling fanatic in your family? Here are ten great gifts for cyclists that will certainly fill out their stockings.
10. Ridge thermal gel gloves fluro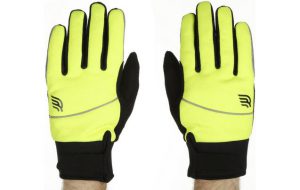 Cycling in winter is no fun if your fingers are freezing, so get them a pair of gloves that are designed to battle against the elements. Made from thermal water-resistant fabric, with silicon print, these gloves are also made from a fluro fabric with reflective trims, ideal for riding on darker nights!
9. Livall MTL Bluetooth Smart Helmet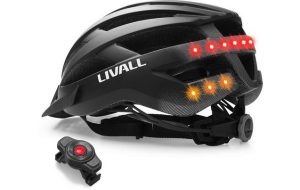 Give them a great helmet upgrade and keep them safe at the same time! This smart helmet from Livall features rear-facing LED lights and turning-signals, letting other road users know exactly where cyclists are headed. There's even a built in SOS function that kicks in if they suddenly stop moving or if the built-in sensor picks up a sudden change in G-force. Our favourite feature however is the pair of built-in Bluetooth speakers inside the helmet, which allow riders to make hands-free phone calls.
8. Boardman Road Cycling Shoes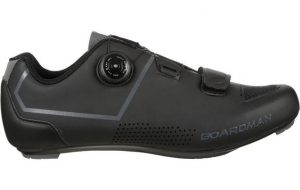 The Boardman Road Cycle Shoes come with a lightweight glass fibre reinforced sole. With a 3 bolt and 2 bolt cleat system they are easy to adjust on the go and the integrated heel grip prevents slipping. The shoe will fit almost all pedal types and are the perfect accompaniment to that Christmas bike!
7.  Nuband I Tou
ch Fitness Tracker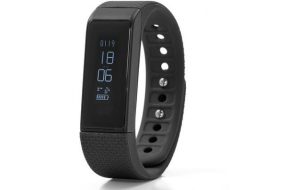 Once the mince pies are out of the way and the January fitness regime kicks in, your loved one with appreciate this superb fitness tracker from Nuband when it comes to keeping an eye on miles travelled and calories burned. Linking up to a smartphone, this handy watch-style tracker will not only let them know how much energy they've burned, but will also let them know if someone has sent them a message or called them – great if they're on the bike and can't look at their phone screen!
6. Elite Drivo Direct Drive Smart Turbo Trainer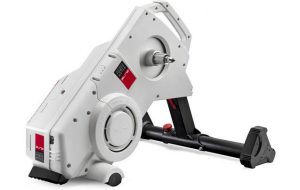 If it's a cold and miserable day (or even worse, snow is falling) then the bike ride may be postponed until it clears up. But with a Elite Drivo Direct Drive Smart Turbo Trainer, road riders can still get some miles in even if it's raining cats and dogs. Riders can power up and start putting some miles in without moving an inch – plus, there's a whole host of different modes for increasing resistance, perfect for hill climb training. You can even connect your phone and use third-party training apps!
Read more about turbo training
The ultimate guide to turbo training
5. Muc-Off All You Need Kit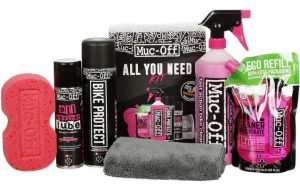 Cycling can get messy, but leaving a bike caked in mud is asking for trouble. Dodge those stick gears and rusty components with a proper all you need cleaning kit from Muc-Off, including: Muc Off Nano Tech Bike Cleaner 1 litre, Muc Off Nano Gel Concentrate 500ml, Muc Off Bike Protect 500ml, Muc Off All Weather Lube 250ml, Muc-Off Expanding Microcell Sponge, and Muc-Off Luxury Microfibre Cloth. Cleaning will feel like fun with this kit.
4. BikeHut 30 piece tool kit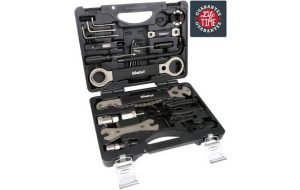 If your gift recipient spends hours tinkering and tightening, then this deluxe 50 piece tool kit is the perfect present. Packed with pretty much every bike tool imaginable, it'll arrive in a handy carry case, ideal if they're the type of bike mechanic who is always leaving the important stuff lying around!
3. CycleCare bundles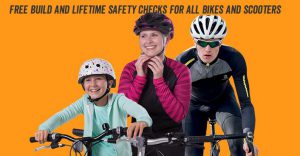 If they've already got a shed full of bikes, accessories and everything else imaginable, then a once-over from one of our in-store bike experts might just be the ideal gift (we can only service bikes, not riders). Offering all sorts of repairs and replacements, we'll make sure their bike is in top shape and most importantly, safe to rid.
Did you know that we provide free bike safety checks? Just head into your local Halfords store and we'll make sure any bike is safe to ride.
2. Bikehut 1000 Lumen Front Light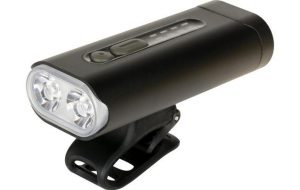 Bike lights may be a legal requirement, but this super-bright LED bike light is a must-have accessory that any rider will want on their bike! Providing almost as much seeing-power as a car headlight, this super-powerful bike light will help them to not only see the road ahead, but also let other road users know exactly where they are – plus they're ideal for gloomy days.
1. Boardman Neck Warmer Grey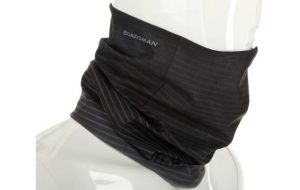 A twist on the Christmas scarf, the Boardman multifunctional neck tube can be worn as a headband, balaclava, neck warmer or helmet liner. It features a seamless design for optimum comfort, and is made from lightweight, breathable polyester and is 48cm in length.
So there we have it, our top 10 gifts for cyclists. Left wanting more? Read some of our related posts below for further gift inspiration.
The 10 Best Christmas Gifts For Cyclists