It's that time of year again when shopping lists are drawn up and the mad dash to get all the gifts in time begins.
Of course, simply writing a gift list can be difficult, so we've put together a guide of our most popular gifts for that added inspiration.
Gifts for kids
Trunki Balance Bike
There are few things more exciting than getting your first bike, so picking the right one is important!
The Trunki Folding Balance Bike is perfect for those little ones who want their first experience on two wheels, as it will teach your child balance and coordination. Its unique folding mechanism means it can be ridden, towed, carried, and folded flat. For when little legs get tired, you can use the carry strap to help.
Available in both a 10" and 12" size, this balance bike is a great gift!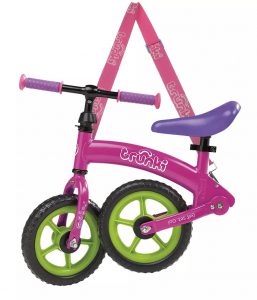 Trunki large folding scooter with carry strap
The lightweight, 3-wheeled Trunki Folding Scooter features a unique folding mechanism that makes it as easy to fold up and carry as it is to ride – meaning it's great for adventures!
Controlled via Lean to Steer technology, the Trunki is perfect for helping develop your child's balance and coordination, and is available in both a small and large size.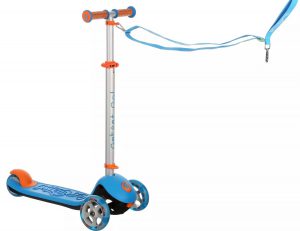 Black and Grey Lines Kids Helmet
You should always wear a helmet when riding, so don't forget to add a kid's helmet to that shopping list.
Featuring a cool and stylish design, the Black and Grey Lines Kids Helmet is the perfect choice. It includes a front visor to shield from sunlight and rain, and an adjustable fit system – just turn the dial at the rear of the helmet for the perfect fit.
With a cool look, there shouldn't be too many complaints about wearing this helmet.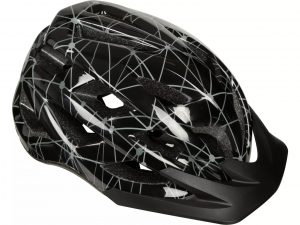 Gifts for cyclists
Carrera Vengeance Mountain Bike
There's no better gift for a cyclist than a new bike – after all, you can never have too many bikes!
With that in mind, why not add the Carrera Vengeance to your gift list. The 2020 version comes with an upgraded memory foam saddle for unrivalled comfort, a simple 2x drivetrain, mechanical disc brakes, and special puncture protect tyres for worry-free riding.
The Vengeance is available in both a women's and men's version, with both available in a limited-edition colourway.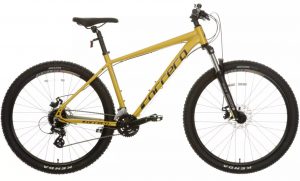 Devron Women's City Electric Bike
Perfect for those who want all the benefits of cycling but with added assistance, electric bikes continue to grow in popularity for both leisure and commuting.
Ideal for urban riding, the Devron Women's Electric City Bike is perfect for commuting or those trips around town. A modern e-bike with a lightweight aluminium, lowered frame, it's easy to get on and off and the 250w battery provides a smooth ride for up to 40 miles off a single charge.
The Devron City Bike also has a high-quality suspension fork meaning it's well equipped for the roughest of roads.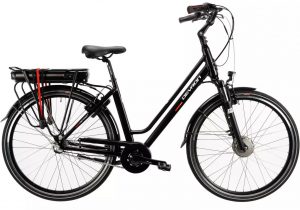 Muc-Off Clean, Protect and Lube Kit
The Muc-Off Clean, Protect, and Lube Kit comes with everything needed to keep your bike in tip-top shape.
Start off with Muc-Off's famous Nano Tech Bike Cleaner, which uses nano particles to get rid of dirt on a microscopic level. Next, grab the MO-94 Bike Maintenance Spray to quickly disperse moisture and prevent dirt adhesion. Finally, finish off with the Wet Lube to get those silky-smooth gear changes.
When used together, these three musketeers will transform your bike.
Gifts for motorists
TomTom Start 52 EU Sat Nav
We all know a person who continues to use maps for navigation!
Give them the helping hand they need by getting them the TomTom Start 52 EU Sat Nav.
Easy to use, the sat nav benefits from a 5" touchscreen and tap and go functionality.
With lifetime map updates, 3-month safety updates, and advanced lane guidance, you can rest assured that the Start 52 will keep you moving in the right direction!
Making life easier, why not add the In-Car Tech Fitting Gift Card to your gift list. Redeemable against all our in-car tech fitting services, it can be used to get the TomTom professionally hardwired.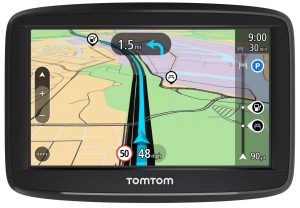 Nextbase 322GW Limited Edition Bundle
Featuring the revolutionary new emergency SOS system, the Nextbase 322GW is one of the best dash cams available.
Its 1080p HD recorder uses a 6G lens to capture every detail of the road ahead and the 322GW now includes a 2.5" HD IPS touch screen panel for the ultimate user experience.
Coming with everything you'll need, the bundle contains the dash cam, a polarising filter, an SD card, carry case, fitting tool, mounts, USB cable, and a car power cable.
Add an In-Car Tech Fitting Gift Card and we can expertly fit the dash cam for you.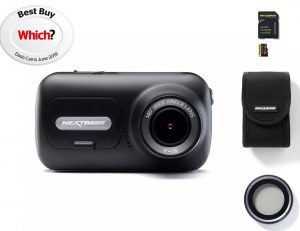 Meguiars Hybrid Ceramic Winter Kit
Give your car the treatment it deserves with the Meguiars Hybrid Ceramic Winter Kit.
Containing the best Meguiar products, the kit includes the Glossy Ultimate Wash and Wax Shampoo, Ultimate All-Wheel Cleaner, high-gloss Endurance Tyre Dressing, and the New Hybrid Ceramic Wax.
The best cleaning products deserve the best accessories, and you can rely on the supplied microfibre mitt and drying towel to help get your car shining.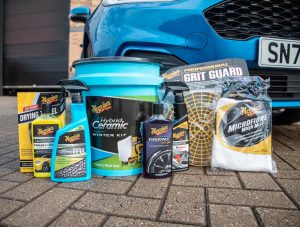 Gifts for those 'what do you get them?' people
Xiaomi Mi 1S Electric Scooter
If you're still struggling for gift inspiration, look no further than the Xiaomi Mi 1S.
Xiaomi electric scooters contain the latest technology, and the 1S benefits from improved puncture-resistant pneumatic tyres, a dual-braking system, and an upgraded multifunctional LED display.
An electric scooter might not be a gift someone will expect, but it's one they'll definitely love.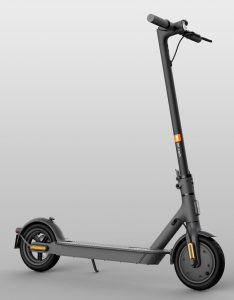 Halfords Advanced 100 Piece Socket Set
If you need to find a gift for a DIY fanatic, you probably find yourself faced with the same dilemma every year – 'what do you get them?'.
The Halfords Advanced 100 Piece Socket Set is the perfect place to start. It's been engineered by professionals to enhance your everyday needs around the workshop. That's why the tools come with the latest technology, and all of Halford's Advanced Tools benefit from a lifetime guarantee!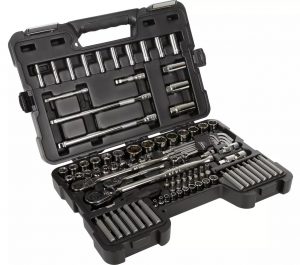 ---
That concludes our list of our top trending gifts. Of course, shopping lists can be long, so head over to Halfords.com where you'll find lots more great options.
You want to fill your shopping list with the best gifts, you want Halfords.
It is illegal to use an e-scooter on a public road, pavement, cycle lane or bridleway. E-scooters should only be ridden on private land with the permission of the landowner.