Christmas is just around the corner and time is running out to find that perfect gift.
If you're a last-minute shopper or just can't find the right present, don't worry! We've pulled together our 10 most popular Christmas gifts – and there's an option for everyone.
Demon Valeting Gift Pack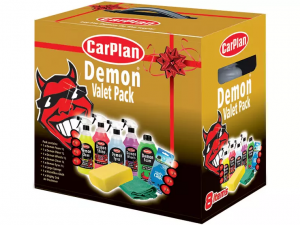 Know someone who's always cleaning their car even in the cold depths of winter? They'll love the Demon Valeting Gift Pack.
It's packed with everything needed to get a car squeaky clean, including the Demon Wash Snow Foam Shampoo, Demon Spray-On Shine, and cleaning equipment such as a microfibre cloth.
It's a great gift that's sure to be a popular choice this Christmas.
Disklok Steering lock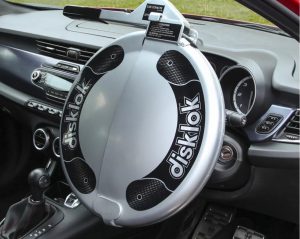 OK, it may not be the most exciting present, but we guarantee the Disklok Steering Lock will be well received – after all, everyone wants to protect their car, right?
Designed by one of the UK's most trusted car security brands, this lock features a unique design and is built using exceptionally durable materials. It not only protects vehicles from traditional theft, but more advanced methods like key cloning.
With such a high level of protection, it's no surprise that it's earnt a Gold Sold Securing rating (learn more about Sold Secure lock ratings here).
Assist Hybrid Electric Bike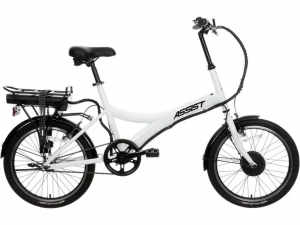 Electric bikes are now a common sight on our streets. They're a great way to enjoy cycling with an added boost – so why not treat a loved one to the Assist Hybrid Electric Bike this Christmas?
Ideal for commuters or cruising around towns and cities, the Assist is small and lightweight – great for urban riding. It also comes with a range of up to 20 miles and fully charges in less than 3 hours.*
If you want more e-bike options, check out our full range of e-bikes over at Halfords.com – and they start from only £499!
Halfords Advanced 200-Piece Socket and Ratchet Spanner Set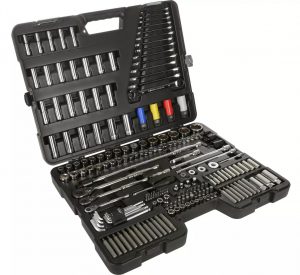 Perfect for do-it-yourself mechanics who love tinkering with their cars, this set comes with everything needed to get the job done.
This includes 100-tooth ratchets, 700-tooth ratchet spanners and a wide range of sockets. The ratchets are designed with surface drive plus technology which provide up to 28% more torque before rounding.
Nextbase 320XR+ Front and Rear Dash Cam Bundle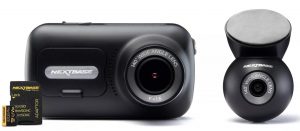 With the Nextbase 320XR+ Front and Rear Dash Cam Bundle, you can give a loved one that added peace of mind that there's an extra pair of eyes while they're driving.
The ideal solution for all-round protection, the dash cams record high-quality footage through wide 140-degree lenses. This means your loved one will always have the footage they need, and it'll all be saved securely on a 32GB SD memory card. Topping it off, the front dash cam uses the latest 2.5" screen with IPS technology that's simple and intuitive to use.
Hyper Nitro Circus Jet Fuel BMX Bike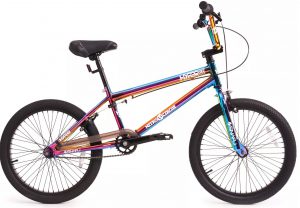 This one is for the little tricksters.
Helping kids stand out from the crowd and hone their skills, the Hyper Nitro Circus Jet Fuel BMX Bike comes with a cool jet fuel paint finish. It rides as good as it looks too thanks to a range of tech you'd expect to find on the bikes of pro shredders.
This is just one of many kids' bikes available this Christmas and you can find our full range here. We also have a reindeer gift bag and red bow that'll help you reveal the present in style.
If you really want to WOW your child, why not add their name to the bike? You can combine all three of these incredible extras for only £10!
MXR250 Full-face Helmet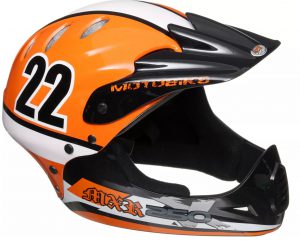 Sticking to the world of two wheels, the MXR250 Full-Face Helmet is a must-have this Christmas.
With a cool orange design, your little one will look like a cycling superstar wherever they ride. Just as importantly, it'll keep them safe and comfortable too thanks to a secure fastening system and 14 vents.
Carrera Karkinos Men's Mountain Bike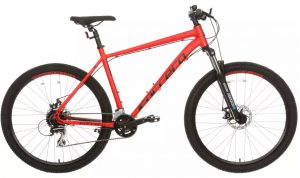 Here at Halfords, we believe you're never too old to receive a new bike on Christmas day, and the Carrera Karkinos Men's Mountain Bike is a great option.
It has the perfect blend of capability and up-to-date geometry, meaning it's as comfortable on off-road terrain as it is smoother paths. This includes mechanical disc brakes that perform in all conditions, a Suntour 100mm suspension fork, and fast-rolling 27.5" wheels. The bike is also available in multiple sizes, from XS through to XL.
Elite Direto-X OTS Turbo Trainer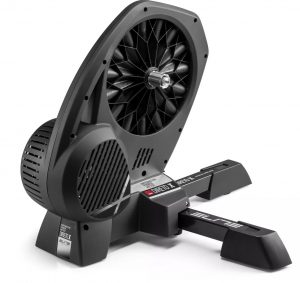 The Elite Direto-X OTS Turbo Trainer is a great option for any cyclists in your life.
When the weather turns cold and wet, riding outdoors becomes trickier. However, with the help of this turbo trainer, they can take their training indoors.
Every aspect of the Direto is built for performance and it benefits from +/- 1.5% power accuracy. Just as importantly, it's compatible with the most popular training apps including Zwift and Trainerroad, plus many more.
Halfords Rear High-Mount 3-Bike Bike Rack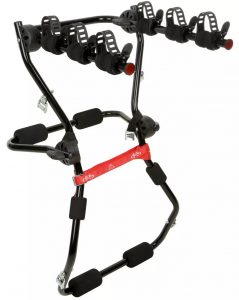 Know someone who's always heading away on cycling adventures? Treat them to the Halfords Rear High-Mount 3-Bike Bike Rack.
It comes fully assembled with an advanced ratchet system, making it easier to fit the carrier to a vehicle. Once fitted to a car, you can quickly and easily fasten up to 3 bikes before heading off on the next adventure.
---
Christmas shopping can be stressful, but if you follow this list, you should have no problems.
Of course, there's lots more we could have included here, and you can find our full range of products over at Halfords.com.
You want the perfect Christmas gift, you want Halfords.