The autumn and winter months can take their toll on our cars. Not only do we have to deal with increasingly icy temperatures, but heavier rain and darker nights can make driving difficult. The good thing is that there are several steps we can take right now to get our cars ready to face the challenge.
1. Get your tyres road-ready
First, make sure your tyres are up to scratch by checking your tyre pressure and tread depth. The Halfords Digital Tyre Pressure/Tread Gauge is the perfect assistant here, providing quick and accurate readings on a clear LED display. If you find that your tyres need some extra air, then the Halfords Rapid Digital Tyre Inflator will sort that for you in just under three minutes. The gadget also has a useful automatic cut-off so you don't need to worry about over-inflation.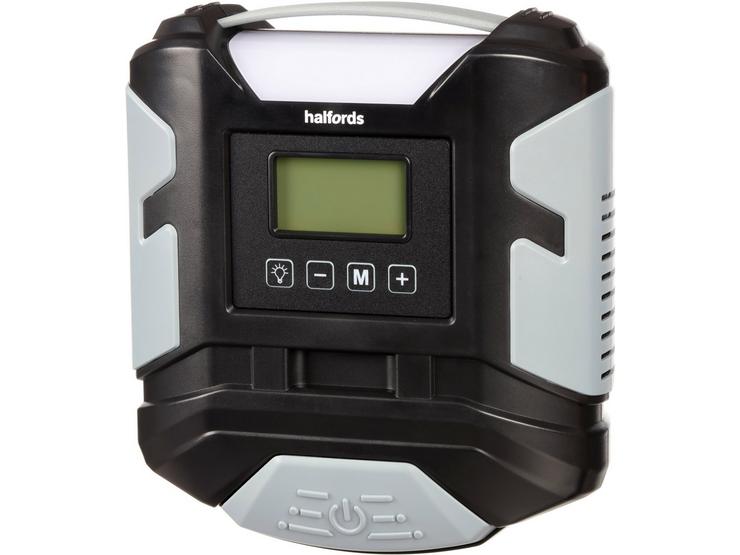 Check out our article on how to maintain, clean and replace your tyres for more info about your tyre care options.
2. Keep your windscreen clear
How often have you activated your screenwash only for nothing to happen? (Yeah, us too). There's nothing worse than a dirty, smeared windscreen and an empty screenwash reservoir. Avoid getting caught out and get ready for the colder weather at the same time by stocking up on Halfords -10 Ready Mixed Screenwash. Or if you're looking for something you can store in your boot, we'd recommend the Halfords Super Concentrate. Both are easy to use and you can top them up yourself or pop down to your local Halfords and we'll do it for you for free.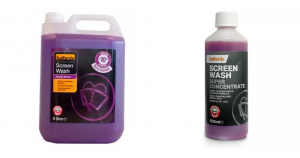 Upgrading your wiper blades is another great way to keep your windscreen crystal clear. If your car came with good old standard blades, then you can upgrade to flat ones. If it came with flat blades then you can upgrade to flat silicone and benefit from their cutting-edge hydrophobic technology. Want to know more? Our article on why you should upgrade your wiper blades has got you covered, while our vehicle registration checker will help you find the right wiper blades for your car.
3. Maximise your visibility
Having a clear windscreen is important, but all of your windows have a part to play when it comes to maximising your visibility in poor weather. Rain-X Rain Repellent is a great little product that can be applied to all windows and will repel rain, sleet and snow. It'll also help to prevent frost build-up as the nights get colder, cutting down on those last-minute de-icing sessions when we've got somewhere to be.
Misty or fogged-up windows are another common side-effect of colder and damper weather. Rain-X have got a solution for that too, which you can apply to all windows and mirrors to help prevent the build-up of interior condensation. Or you could go one step further and invest in an Air Dry Classic – Car Dehumidifier, which can absorb up to 800ml of water on each use. Whatever you choose, keep those windows clear!
4. Protect your interior and exterior
Rain = mud = messy car both inside and out. Thankfully, you can nip this problem in the bud by picking up some protective covers and mats. The Halfords Full Set Rubber Car Mats provide durable and hard-wearing surfaces to keep your car's carpet clean, while our boot mats and seat protectors will look after the rest of your upholstery.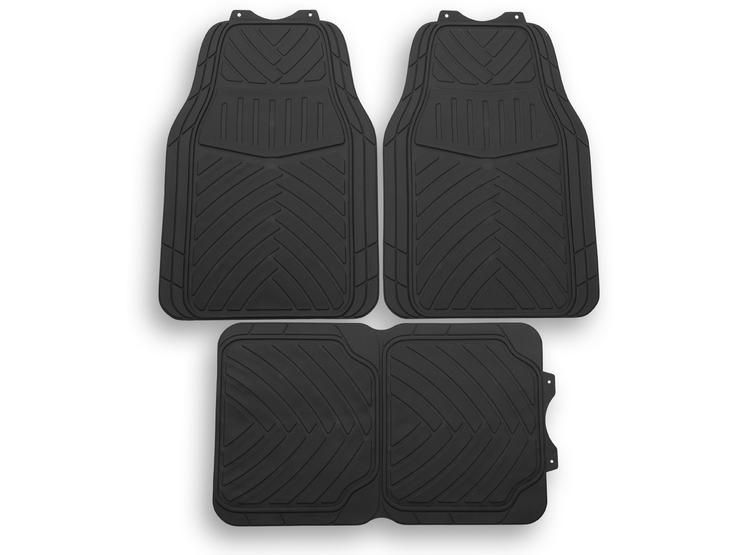 For the exterior, we're all about the Halfords All Seasons Car Covers. Available in five sizes, these covers are made of a weatherproof and breathable material that will help protect your car from the impact of pollution, rain, snow, ice and UV rays. The soft lining prevents any damage to your car's paintwork and the securing straps ensure a snug fit. Add one of these to your collection and your car will thank you for it.
5. Make your car shine
Your car will also thank you for showing its paintwork some love. Equip yourself with a Halfords Pressure Washer and you'll be able to make short work of even the biggest cleaning tasks. The power control provides three different pressure settings, and the built-in detergent tank means you can combine it with Halfords Advanced Snow Foam to help loosen dirt and leave you with a car to be proud of.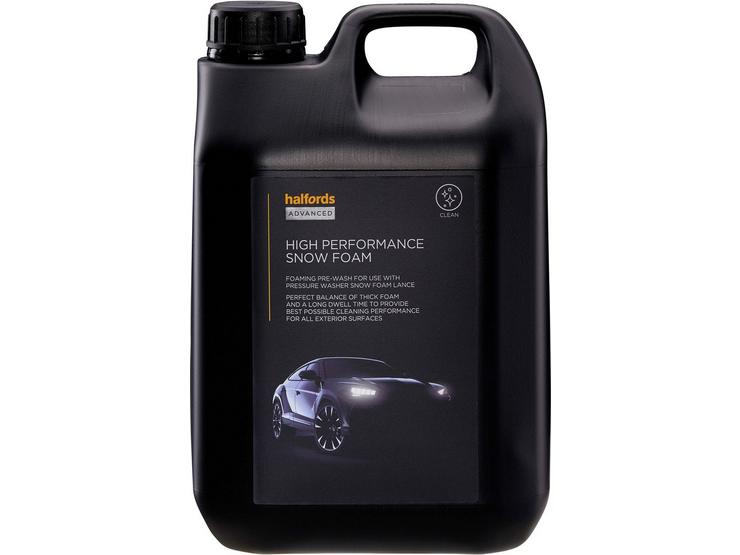 To find out more about how to clean and protect your car ahead of the autumn and winter months, have a look at this article.
Introducing the Halfords Motoring Club
Don't miss out! Join the Halfords Motoring Club today to access a range of amazing benefits and discounts that are designed to keep you moving, keep you safe and keep you saving.
It's free to join and you'll receive money off your MOT, a free car health check and a welcome voucher that can be spent on any Halfords product or service.
Or choose our Premium membership for a small monthly fee (or a one-off payment) to unlock exclusive member pricing on all motoring products and services online and across our stores, garages and Halfords Mobile Experts, as well as a variety of other benefits that will help you to keep moving for less.
With so much to enjoy, this is too good an opportunity to miss!
Join the Halfords Motoring Club today at www.halfords.com/motoring-club.
---
Take care out there! And if you've got any concerns about the condition of your car, just drop into your local Halfords store or autocentre and one of our colleagues will be happy to help.
Halfords is here to get you where you want to be.