What on earth do you buy the child who has everything? If a bike was last year's gift and they got a scooter the year before that, then you might be starting to run out of ideas (we certainly do at this time of year!). If you're looking for unusual gifts for kids this Christmas that they won't be expecting, then check out the following gift ideas that are a bit 'different' than the standard stocking-fillers.
7 Unusual Gifts for Kids
1. Micro Scooter Dino Head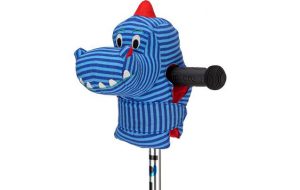 I mean, check this guy out – he'll certainly cheer up even the dullest set of scooter handlebars! Help younger kids personalise their scooter with this soft, cuddly and most importantly machine-washable dinosaur pal!
Check out our full range of Scooters >
2. Trunki Snoozihedz Seat Belt Pad
Seat belts, while an absolute necessity, aren't exactly the most comfortable things in the world and can soon chafe on little necks and shoulders. These super trendy, super comfy seat belt pads will provide young ones with a friend to cosy up with on long journeys. There's also a handy pocket for storing small toys or even an MP3 player, the perfect unique gift!
3. Alien Kids Bike Helmet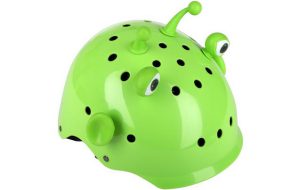 Convincing kids to wear a helmet when they're scooting or riding a bike can be tricky, but they'll be more than happy to be seen in this fun alien helmet! Complete with fully customisable big ears, googly eyes and antenna, they can pretend they're a little green man or woman as they fly around the park!
4. Rolly Toys Mobile Excavator Ride On Toy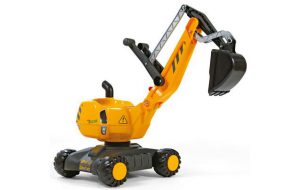 If your little one loves the big machines at the building site, then they'll be blown away by this fully-functional ride-on excavator. Easy to push along and with a bucket that can be lowered, raised and turned a full 360 degrees, they'll soon be planning their own mini engineering projects. We can't be held responsible for any alterations to the flowerbeds however!
5. Y Fliker A1 Scooter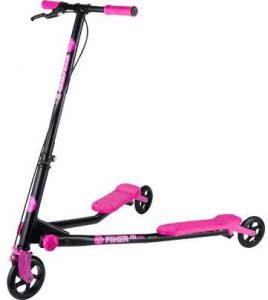 If you're thinking of getting a scooter for your child this Christmas, then you should definitely consider a Y Fliker scooter. Instead of two wheels and a single deck, Y Fliker scooters have three wheels and a deck for each foot. Instead of pushing themselves along on the pavement (a tough ask for some younger children), riders simply wiggle their hips to move forward, making things much easier when it comes to balancing and gaining confidence.
 6. Razor Hovertrax 1.5 – Yeti White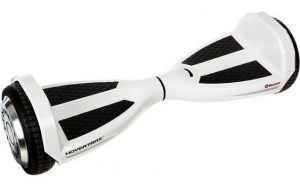 We haven't seen a hoverboard this incredible for a long time! This futuristic-looking piece of kit is self-balancing with a smooth ride and simple controls, making it much easier to learn how to use than some hove. If you've got a young thrill-seeker in the family, then this crazy bit of kit is perfect for long cruises or quick, sharp turns at up to 6mph! Mum or Dad may get jealous and want a turn.
7. Kids Bike Motorcycle Noise Maker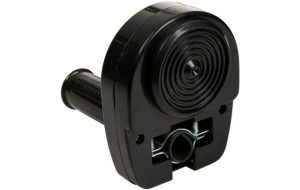 If you've got a mini Moto GP fan or have noticed your little one makes engine noises as they cycle along, then save their breath with this motorbike noise maker! Clipping onto any kids bike or scooter, this awesome accessory will allow them to rev up the 'engine' and get the same grunt as a mean motorcycle! It'll also let other road or path users know where they are too, handy for keeping everyone safe.
So there it is, 7 unusual gifts for kids this Christmas. Now you've got no excuses for playing it safe with the same-old Christmas gifts! You can check out even more gift ideas for girls, boys or even big kids on our Christmas gift page.
See more Christmas gift ideas >