Packing for a holiday can be hectic at the best of times. However, travelling with a baby means there are even more things to take with you. Knowing exactly what to take on holiday with a baby can be a challenge but we're here to help. From lightweight strollers to baby travel accessories, we'll cover all your baby travel essentials to ensure your first family holiday goes swimmingly.
Travel cots
When you're on your holidays, you'll want to make sure your little one has a comfy place to sleep. Travel cots are an excellent solution for providing comfort to your little one when they're away from home. They're compact, lightweight, and easy to fold away, so preparing for naptime can be quick and stress-free.
At Halfords, we stock a range of travel cots from renowned brands including Joie, Graco, and Cybex. With premium and budget options available, there's a travel cot to suit everyone.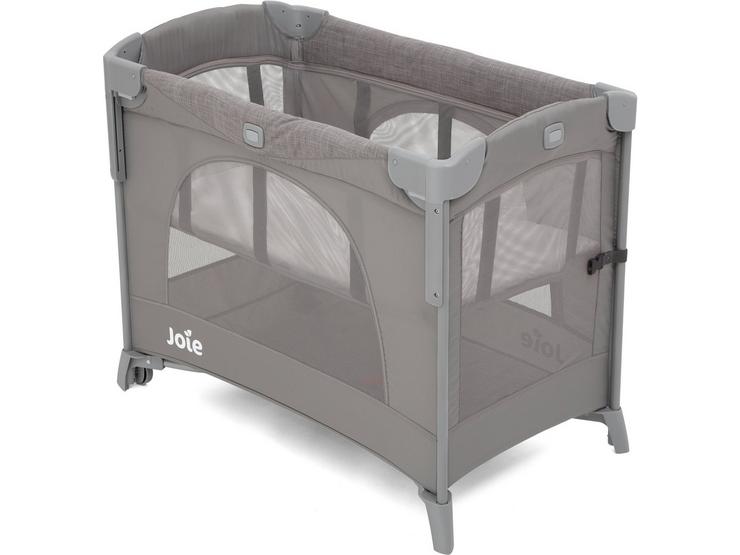 Baby carriers
If you're planning a day of sightseeing and visiting tourist attractions, a baby carrier is a must. Baby carriers are ideal for taking in the sights with your little one safely nestled against you. Choosing a baby carrier with additional storage is also a great way to ensure you're ready for any adventure.
With options for your baby to face in a variety of positions, your little one can see the world from all angles while on their travels.
We stock baby and child carriers from popular brands such as Thule and Red Kite, so you can be assured you're choosing a top-quality product.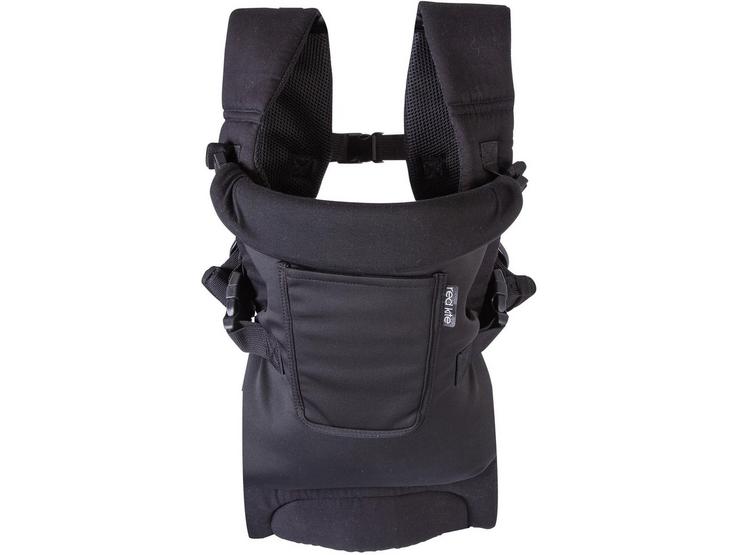 Lightweight pushchairs
Whether you're travelling abroad or opting for a staycation, a lightweight, fold-up pushchair is a great option for travelling through airports or on a family day out. We stock a range of lightweight strollers that are compact and easy to fold – perfect for when you're on holiday.
We have pushchairs that can be used for newborns up to toddler age, so you can be assured we have the right stroller for your little one as they continue to grow.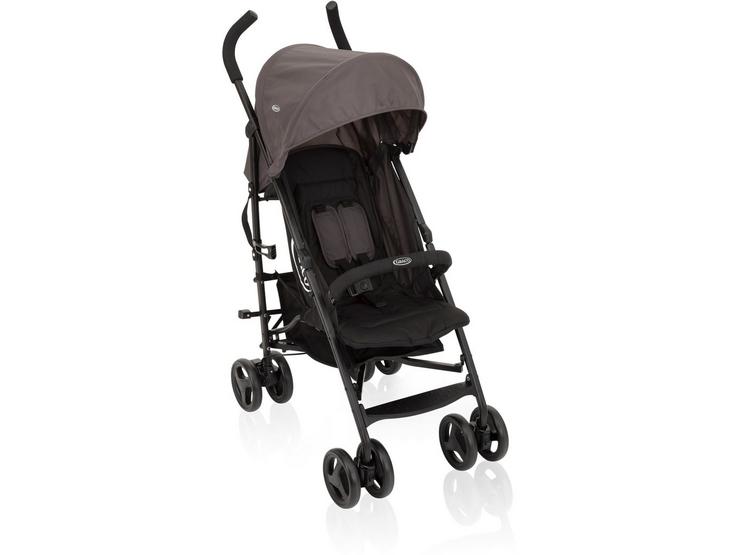 Stroller cover
During the summer months, it's important to ensure your little one has sufficient protection from the sun. A stroller cover is a convenient way to ensure your baby stays in the shade and remains cool on hot days. The Red Kite Strollshade fits onto most buggies and strollers, providing maximum protection from harsh UV rays. The mesh fabric allows fresh air to feed through, while also protecting your little one from wind chill and insects.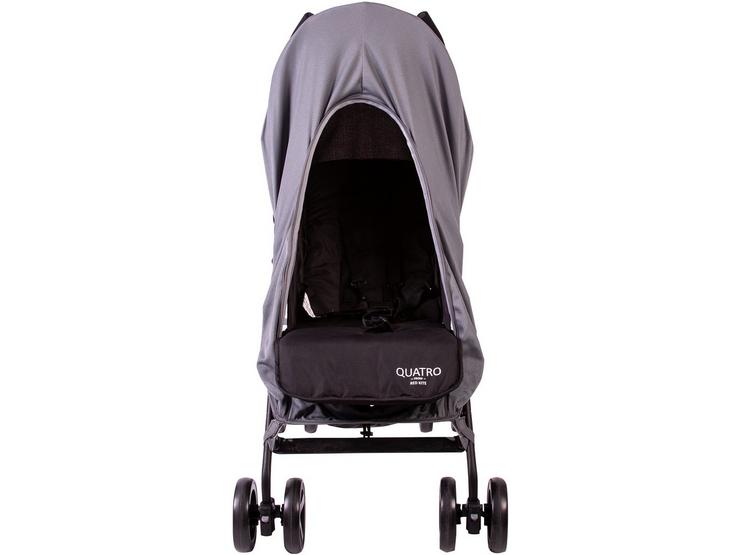 Portable highchair
A portable highchair is highly convenient for feeding your little one in a hotel room or Airbnb. We stock a variety of highchairs that are easily foldable in one-hand motion. Choosing a highchair that is slim and compact allows you to stow away in the boot of your car, making mealtimes a breeze.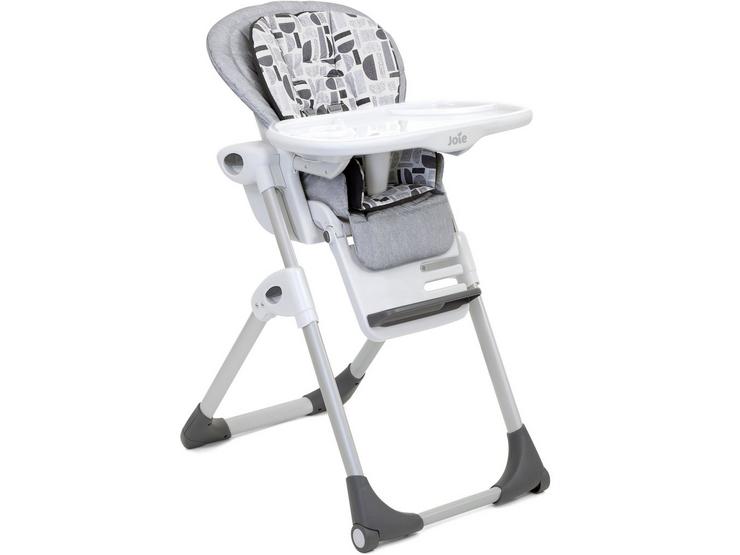 Baby mirror
Keep an eye on your little one during long road trips with a backseat baby mirror. You can easily attach baby mirrors to headrests without blocking your rear view and, with the 360-degree rotation, you can adjust for the perfect angle.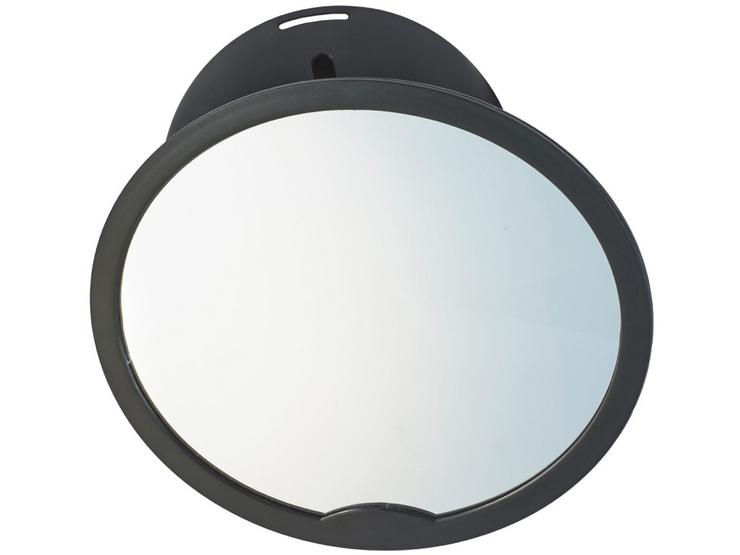 ---
So, wherever you may be travelling, our range of baby travel essentials will help you cater to your little one's needs whether you're in the car or out on a day trip. Happy holidays!
Remember, if you want the best baby travel accessories, you want Halfords.