A long weekend in the warmer months is the perfect opportunity for a mini break with family and friends, whether that's kicking back and relaxing or an itinerary packed full of adventure.
Whatever your perfect bank holiday looks like, we've got everything you need to make it a success.
Daytime activities
If you're after a fast-paced schedule to keep everyone entertained, look no further – there are loads of ways you can get the whole family involved in some adventures.
Explore on two wheels
Got a family full of keen riders? Get out on two wheels in style with our range of adult and kids bikes, as well as all the clothing and accessories you need to get back in the saddle. For a fun and healthy way to spend a day, check out our picks for the best family cycle routes and tackle your nearest ride – you might even want to turn it into a race! It's an easy way to get out in the fresh air and burn off some energy.
Getting your bike to your destination doesn't have to be a struggle either – a bike rack is the easiest and most effective way to transport your bikes. There are a few different types, each with its own benefits, so it'll come down to which best suits your needs. We've got a handy bike rack fitting tool to find the perfect bike rack for you – just pop in your reg and check out the options.
Make a splash
When the temperatures climb, there's no better way to spend a day than on the water. Not only will it cool you down, but it'll also be a whole lot of fun! Whether you're at the beach, in a holiday cottage, or in your own back garden, there's something for everyone.
For the little ones, we've got loads of inflatables to provide hours of entertainment, whether they're frolicking beneath the sprinklers of the Sprinkler Splash Pad, having a ring toss competition with the Sweet & Spiky Cacti Sprinkler, or making a splash in the Dinosaurs Fill n Fun Pool.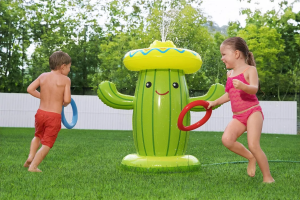 Since these are inflatable, they're easy to pop in the car and bring with you on your holiday, so you can take the fun with you – just remember to bring an air pump!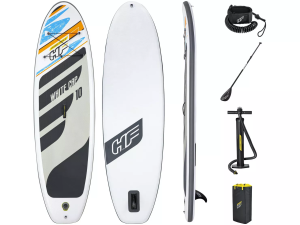 For the big kids, the Bestway 10ft Paddle Board White Cup Set is sure to be a hit – this paddle board sets includes everything you need to coast through the water like a pro, perfect for flat water and small wave riding. The drop stitch construction makes the board extremely durable without being heavy, so you can easily transport it. Even better, everything packs down neatly into the included backpack.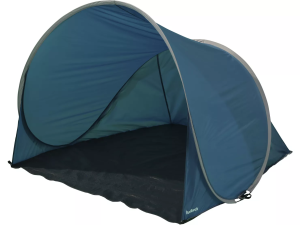 For those who'd rather take it slow on the shore, the Halfords Beach Shelter offers the perfect place to sit back and observe the thrill-seekers. It's quick and easy to pitch, with sand pockets to keep it extra secure and a 30+ UV rating to give you somewhere to escape the sun when you need to.
Food & drink
After all that fun, you're going to want to refuel. Keep smiles wide and stomachs full with these dining essentials.
Lunchtime picnic
If a lunchtime picnic at a beauty spot is more your speed, then we've got you covered. Spread out a picnic blanket big enough for the whole family and get snacking!
To make sure everything stays chilled, a coolbox is the perfect solution. Depending on your needs, you can opt for either a standard coolbox – using freezer boards to keep food and drinks fresh – or an electric one. Electric coolboxes use the 12v power from your car to keep things cool, so if you're heading away for a longer journey, they're a great choice.
And with a handy adapter, you can plug your coolbox straight into your home mains supply to pre-cool the contents before you set off. That means you can use it for keeping road trip snacks and drinks cool on the ride there too!
Alfresco evening meal
When dinner time comes around, there are plenty of ways to put on a bank holiday feast, whatever form your holiday takes.
To cook up a storm without a full kitchen, a Portable Gas Stove is the perfect accessory. Ideal for campsite cooking, this convenient single-ring cooker has an automatic Piezo flame ignition system, so there's no need to fiddle about with matches. Plus, it's easy to bring with you thanks to the portable carry case. Just be sure to bring the gas cartridges too!
Hopefully, the long weekend brings some sunshine (fingers crossed). For easy respite from the sun while you eat, consider a gazebo. The Halfords 300 Fully Waterproof Gazebo is quick and easy to put up and has two side panels that can be slipped onto whichever sides you wish, so you can choose how much shade you want. With 3x3m floor coverage and a walk-in height of 175cm, you can be sure that there'll be plenty of room.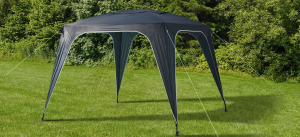 ---
With all the accessories you could possibly need now sorted, you're free to make the most of the long weekend with your loved ones. If there's anything else you need, from camping to car servicing, Halfords is here to help. The only thing we can't do is guarantee sunshine!
You want bank holiday fun, you want Halfords.