The days are getting brighter and the thermometer is slowly climbing which can only mean one thing, spring is here!
Now the worst of the winter weather is behind us, it's the perfect time to get on top of your car's maintenance and to prepare your vehicle for the warmer months ahead. And with the government revealing its steps out of Covid restrictions, there's the growing prospect of more car travel in the near future and even summer staycations, adding that extra incentive to get your car in tip-top condition. Here are our top 10 car maintenance tips and must-have products to get your car ready for spring.
1. Halfords MOT and Service
Every car over the age of three must have an annual MOT test to ensure that it's roadworthy.
If you're MOT is due, why not combine it with a service, saving you money? Here at Halfords, we offer a combined Full Service and MOT in which one of our trained technicians will conduct a 77-point inspection plus carry out your MOT test.
We also offer a Major Service and MOT or an Interim Service and MOT. If you're not sure which service to choose, visit our guide to picking the right car service. Making your life even easier, we can also provide reminders for when your future MOT is due, so you won't need to worry about missing it.
2. Tyre checks
The only point of contact between your vehicle and the road, tyres affect handling, braking and acceleration – so it's important to look after them!
Take the chance to carry out a visual inspection of all your tyres, making sure there is no clear damage or bulges. The tread on each of them must legally be at least 1.6mm.
If you're unsure whether your tyres are safe, book our Free Tyre Check. In it, one of our technicians will check tyre pressure, tread depth, and ensure your tyres are safe and legal.
We also stock an extensive range of tyres from the best brands, so if your tyres need replacing, we've got you covered. We can also fit your tyres in any of our Autocentres nationwide or we can come and fit them at your home or workplace through our Mobile Expert service.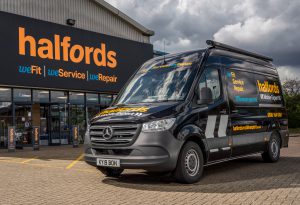 3. Don't fall foul to a flat battery
The cold weather and long periods your car may have been stuck on your drive over the past few months can be a bad recipe for your battery, causing it to drain.
Avoid being stranded by a flat battery with our range of battery chargers, jump starters or jump leads.
If your battery is showing signs that it needs replacing, use our Free Battery Health Check. It'll provide you with that added peace of mind and if your battery does need replacing, you can explore our range of batteries here.
4. Top up your fluids
This is a simple one but just as important – make sure your vehicle's fluids are topped up.
That includes engine oil, brake fluid, AdBlue & coolant, and screen wash. You can find all of these fluids over at Halfords.com.
5. Are your bulbs bright?
The days may be longer and brighter, but your headlights and rear lights still matter.
Before going on any car journeys, make sure all the bulbs on your car are working, including brake lights and indicators. Also, make sure your bulb casings are clean as this could dim the light.
Remember, if you need to replace any of your bulbs, you shouldn't simply replace one at a time – you want consistent lighting when driving. When you buy bulbs through Halfords, we can expertly fit them to your vehicle for you through our handy WeFit service.
6. Halfords car checks
Don't want to do the above checks yourself? No problem!
Here at Halfords, we offer both a free 5-Point Car Check or a 10-Point Car Health Check. Covering most of the checks on this list, you can book safe in the knowledge that your car will be assessed by an expert technician.
So, what are you waiting for?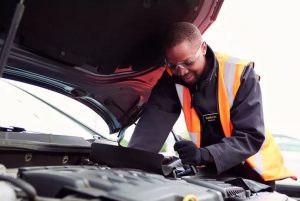 7. Safely navigate your journeys
That's the main car checks out of the way, now for some other items you may find useful for your future journeys – starting with a sat nav. With summer fast approaching, now's the perfect time to start thinking about those future staycations and to get your routes planned.
Helping you efficiently navigate to your destination, the Garmin Camper 780 MT-Sat Nav is a dependable choice. Specially designed for campers and cars with caravans, the sat nav has a high-resolution 6.95" touchscreen display and provides camper-specific road warnings, a database of campsites, voice-activated navigation, and live traffic updates when paired with the Garmin Drive app. Simply add in the details of your vehicle such as weight, height and length and the sat nav will ensure you only face camper-friendly roads suitable for your vehicle.
8. Dash cams
Travel with added peace of mind with the help of a dash cam.
Recording the road as you drive, a dash cam will provide evidence should you unfortunately be involved in a crash. Take advantage of the Nextbase 522GW Front and Rear Dash Cam bundle and you'll benefit from front and rear cameras, for all-round protection. With high-quality 1440p HD resolution recording, the 522GW will always capture the high-quality footage you need, all of which will be safely stored thanks to the 32GB SD card.
9. In-car entertainment
No one likes driving in silence, especially on long journeys. The solution? A car stereo of course.
Filling your car with your favourite music and keeping you entertained, car-stereos have been a must-have for as long as we can remember. Luckily, technology has evolved in that time and you won't be relying on cassettes. Instead, you can use the Sony XAV-AX3005DB DAB Car Stereo. With Apple Play, Android Auto and Bluetooth compatibility, you'll have no problem loading up your favourite travel playlists ready for a good old sing-along.
10. Prepare for your camping staycation
With a clear road out of lockdown, the prospects of a summer staycation are looking bright – and nothing beats a camping staycation.
Before planning any staycation, make sure you're well-prepared with the must-have camping essentials. From tents and sleeping bags to cooking equipment, you'll find everything you need over at Halfords.com.
If you're not sure what camping equipment you'll need, don't worry! We've put together our Top 10 camping must-haves blog to help.
---
There you have it! Drive away those winter blues with the help of our spring motoring checklist. While these are the most important things to consider, you can find many other services and must-have motoring products over at Halfords.com.
You want your car to be in tip-top condition ready for spring. You want Halfords!