For kids, half-term is a welcome break from school, a time for hanging out with friends, visiting exciting places and having fun (okay, and maybe doing some homework too). For parents, half-term can be a bit of an exercise in patience as you search for ways to keep the kids entertained and work in some valuable family time.
To help you out this year, we've put together a 7-day activity guide that'll fill the days with fun and give the kids something to look forward to. So, let's get started!
Day 1: Family bike ride
Fresh air, exercise and family time – a family bike ride is the perfect way to kick-off half-term week.
You'll want to start by picking a route that's fun, but not too challenging for little legs. Why not try somewhere in your local area that you've never been to before? Or go for a route that leads to a destination your kids will love? You could even let the kids choose! If you need some inspiration, then check out our blogs on Family-friendly bike rides and Cycling route planning for beginners for some helpful tips and advice.
Before heading out, it's important to make sure that everyone's bikes are in working order, helmets are fitted correctly and you've got all the essentials you need for the journey ahead.
If you'd like a second opinion on the condition of your bike, our Free Bike Health Check can be booked online at a time of your choosing. An experienced technician will carry out a 32-point check and be able to advise you if any adjustments or repairs are required to help you and your kids stay safe on the road.
Day 2: Local day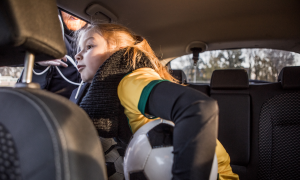 Unless you live in a particularly remote location, the chances are that your local area will have places with activities for kids to enjoy like a leisure centre, park, bowling alley or activity centre. And that's where we're recommending you visit on Day 2.
We're talking about places you don't have to travel too far to get to – maybe you could even walk or cycle – and places that you may well have been to before at some point, but ones that are old family favourites that your kids are guaranteed to love.
This is a day when you can let the weather dictate your choices if needed and it's a good idea to have both an outdoor and indoor option in mind to avoid any disappointment.
Day 3: Garden adventure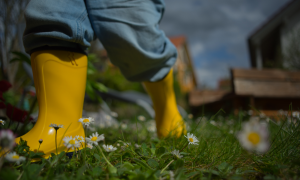 Day 3 of our activity guide finds us taking full advantage of the world just outside our back door. Whether your garden is small, medium or large, there's loads of scope to explore it with your kids – or to let them explore it alone!
You could develop a bingo card for common insects or flowers (or both) and set your kids loose to find them. Or challenge them to an outdoor game to work off some energy and get in a burst of exercise. Or even get their help with a little gardening!
For the ultimate garden adventure, you could even let them camp out under the stars if the weather's kind enough. Just pick up a tent and some sleeping bags and let them enjoy the garden while you enjoy a bit of peace and quiet in the house!
Day 4: Kids' choice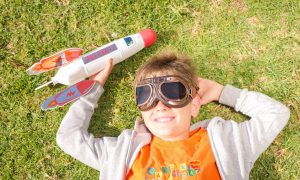 We're throwing a bit of a curveball into the middle of the week with this suggestion, as you never know exactly what kids are going to say. And that's why it's essential to set some ground rules before bringing this up, to avoid requests like a visit to a unicorn park or a holiday to the Moon!
It's up to you what those ground rules are, but here are a few things you might like to consider:
Distance you want to travel
Budget
Number of activities (if you've got more than one kid, do they need to agree on a single activity or can you fit in two or more activities in one day?)
Suitability of activities
Letting your kids choose how to spend a day is sure to win you some brownie points and is a great way to break up the parent-prescribed activities throughout the rest of the week.
Day 5: Arts and crafts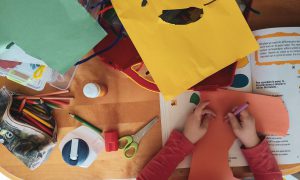 We're slowing things down on Day 5, with a stay-at-home day that's particularly good if the weather's turned sour. Arts and crafts can cover a whole multitude of activities, so there'll definitely be something for your kids to get stuck into no matter where their interests lie.
Colouring, painting, sticking, creating, cutting, crafting… so much can be done with a stack of coloured paper, some stationary and a handful of paints. Let your kids' imaginations run wild or download some guides or activity kits for them to follow (these kinds of resources are easy to find with a quick search online).
If you've got a budding Mary Berry in your family, you could even break out the trays and get baking – the process will be fun and you'll get to enjoy the results at the end, so it's win-win!
Day 6: Family day trip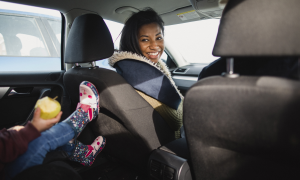 It's time to load up the car on Day 6 as we depart on a family day trip!
As with the bike ride on Day 1, choosing a destination is the first challenge. There are thousands of amazing places to visit here in the UK, from activity centres, national parks and zoos to museums, castles and theme parks, so you're sure to find something that your family will love. Check out our blog on Top family days out in the UK for some fresh ideas.
The next step is preparing for the trip. In-car tech can really come in handy when you're on the road, with sat navs leading you from door to destination with ease, stereos providing all the sing-a-long material you need and in-car DVD players helping to keep kids engaged and entertained while the miles fly by. You could also pop in a coolbox for any packed lunches, snacks and drinks that you're taking along for the ride.
If you'd prefer to go more old-school on the entertainment front, then 10 games to turn the school run into a fun run has some easy game suggestions that work just as well on a longer journey.
Day 7: Relax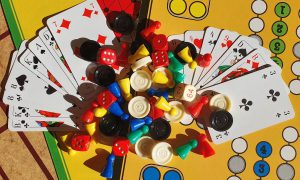 The final day of half-term week means school is just around the corner and that's why we're pitching a relatively relaxed day at home. 'Relatively relaxed' because we reckon breaking out some games is a great way to round off the week.
Whether you choose traditional boardgames or go for some type of digital game or videogame, playing together as a family creates instant bonding time and will get those competitive juices flowing among kids and adults alike.
If you'd prefer not to create a competitive atmosphere – we know what some kids can be like! – then why not try a cooperative game? There are lots of options to choose from and the aim of this type of game is to work together with other players to achieve a goal, so it's great for team-building and working as a family.
---
And there we have it: a 7-day itinerary to fill the days this half-term. We hope you have a great time with your family and head on over to Halfords.com for all your motoring and cycling needs.