As the country copes with coronavirus, we're all spending significantly more time at home. Staying physically fit and mentally stimulated is crucial to our overall health and wellbeing, so at Halfords, we're committed to helping you to find new ways for you and your family to stay happy and healthy. 
Whether that's cleaning your car, decluttering your garage or finally removing that pesky door scratch, here is some isolation inspiration!
 1. Declutter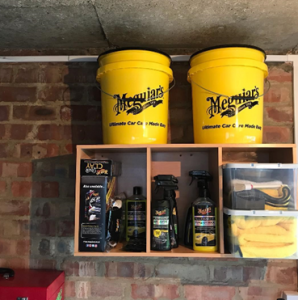 Now is the perfect time to restore some calm and conquer the chaos that is your garage or garden shed. Over time, storage spaces can become packed full of unwanted junk like rusty tools, busted bikes and the detritus of life.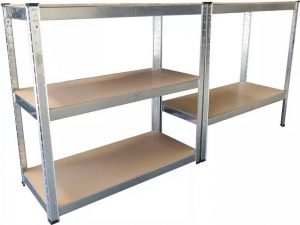 Why not use the time you have to sort through everything, deciding what you will want to keep and get rid of. Garage shelving can bring back some order to your storage, with our hard-wearing, floor-to-ceiling steel shelves capable of carrying up to 265kg.
2. Bike maintenance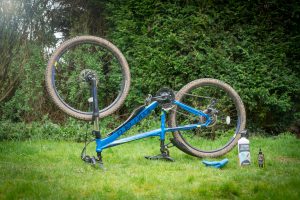 Every road bike, mountain bike, hybrid or E-bike should be regularly serviced, so break out the spanners and get started. Over time your tyres can become flat, gears can slip and brakes can stick, but with a bit of work, they can be brought back to life with the right attitude, some standard tools and a bit of time.
Swapping tubes and tyres is a great place to start, then adjust the brakes and gears. Check all cabling and consumables like brake pads and replace them as you work. Finish everything off with a thorough application of a suitable bike lubricant, and it's ready for many more miles of fun.
Why not get your children involved in the process and teach them some bike maintenance fundamentals while you work? 
3. Scooter Servicing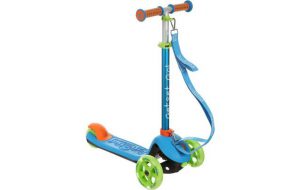 Bringing an old scooter back to life is a productive way to spend some downtime. You can pick up all the replacement scooter parts you will need at Halfords, with these mini marvels straightforward to service or repair.
Almost all scooter parts are replaceable, and with a bit of time, you can breathe some new life into your old ride. 
4. Build your own gym
Trips to the gym are out during lockdown, but your fitness shouldn't suffer. If you're lucky enough to have a set of bike rollers or a turbo trainer you can transform your recently decluttered workshop into a workout area.
A set of rollers will provide a welcome work out while improving your balance on the bike. Wheel-on and direct-drive turbos can provide variable resistance, providing a more comprehensive workout. Link your turbo to one of the many cycling apps, and you'll enjoy virtual routes, races and training opportunities with riders from across the world. 
If you're up for the challenge, don't forget some indoor training essentials like a turbo trainer mat, water bottle and energy drink to power your progress. 
 5. Car cleaning
Break out the bucket and soap up your sponge, it's time to clean the car. Our car cleaning guide provides an expert outline of how to tackle the task. Start by cleaning the inside and removing all rubbish and extras. Check all kids car seats are fitted safely and grab your vacuum cleaner, microfibre cloth and glass cleaner. Once your interior is gleaming, start on the outside, working your way down from the top. You've got the time to spend on getting it right.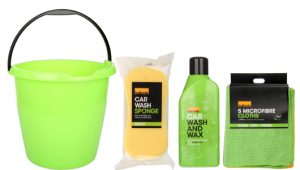 Our £5 bucket deal includes the essentials you need to clean your car, including a bucket, sponge, car shampoo and wax and microfibre cloths, so it's a cheap way to use up a few hours.
 6. Car body repair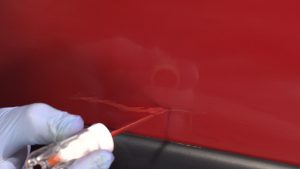 While cleaning your car, you may have spotted some minor imperfections that need to be taken care of. Well, now's the time! A scratch repair kit includes everything you need to tackle minor marks, with an abrasive solution, wax, polishing cloth and instructions all packaged together. 
 7. Emergency preparation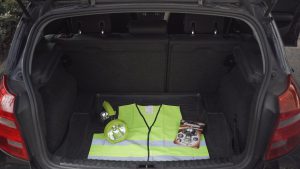 Unfortunately, some of us might find ourselves having to make an unexpected or emergency journey soon. While you have some spare time, you can prepare your car for an essential trip, ensuring you have everything you need to cope with a crisis. 
During the coronavirus pandemic, our Halfords' Autocentres remain open to complete any repairs that your car might need. We know that every day millions of key workers and carers depend on their vehicles, so we're there to help you help us.
 8. Minor service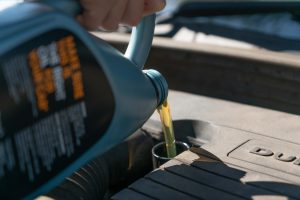 Your car regularly needs some care and attention to ensure that it remains fit and healthy while it's stuck at home. Use the time to service your vehicle, and take care of any jobs that need to be done. You can learn what's included in a minor service here. 
You can check the condition of your car's tyres, battery and windscreen checking for any dings, damage or decay. You can swap the spark plugs, replace the wiper blades and replace any busted bulbs. Check fluid levels and restore them to normal.
If you notice a serious problem like a dangerously worn tyre or chipped windscreen, our trained technicians can safely restore and repair these issues on your driveway with our Halfords Mobile Expert service.
 9. Home DIY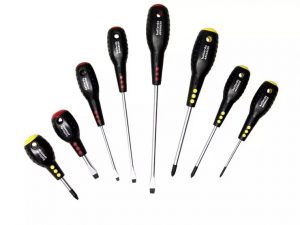 Remember that list of jobs you've conveniently been ignoring all these years? There are no excuses now. Whether it's a collapsing curtain pole, dodgy door or crooked cupboard, you'll find all the hand tools you need for your projects and fixes at Halfords. If you're building your first toolkit or replacing worn-out old friends, here's our guide to what you need to buy. 
 10. Painting
A good lick of paint will refresh tired old spaces, transforming them into happy places. Hardware stores remain open during lockdown, so select your colour and get to work. As well as paintbrushes suitable for all types of household paint, we've got all the essentials to help you prepare too, including various grades of sandpaper, sandpaper blocks, buckets, brushes and dustsheets.  
During the enforced period isolation, we know things are tough, and while tackling these jobs may not be everyone's idea of fun, you'll at least have the satisfaction that you've achieved something.
Share your isolation inspiration ideas with us on social media @Halfords_UK #ReadyFor
To help ensure that our colleagues and customers remain safe while we open during the coronavirus outbreak, things are a little different in our stores. While online shopping remains exactly the same, if you visit our store to pick up any essentials, you will not be able to enter. Instead a colleague will hand over your click and collect order or pick the item you require. We recommend you pay with a credit card or debit card, using contactless methods where possible.
Cycling is an essential mode of transport for many millions of key workers, so we're still offering some bike repair services. If you buy a bike from us we will still build it for free so that it's set up perfectly and ready for the road. One of our colleagues will contact you and give you a time to safely collect your bike.
To learn more about how our we're temporarily adapting our services, visit our dedicated COVID-19 update page.