Balance bikes have become a really popular way to teach your little one to ride a bike. Rather than creating a dependency on stabilisers, balance bikes teach your child to balance their weight before they move on to mastering the art of pedalling!
Halfords offer a superb range of balance bikes that will delight your child and give them a great start on a bike of their own. Here is our Top Ten of the best balance bikes out there.
Wiggins Pau Balance Bike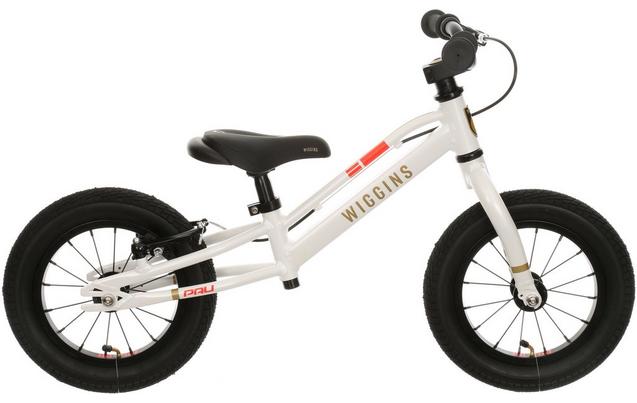 The Wiggins Pau weighs just 3.6kg, making this ultra-lightweight bike so easy for your little ones to control. The 'pinch free' brake lever will protect small fingers and the sleek cool design will begin a lifetime love of cycling.
Trunki folding balance bike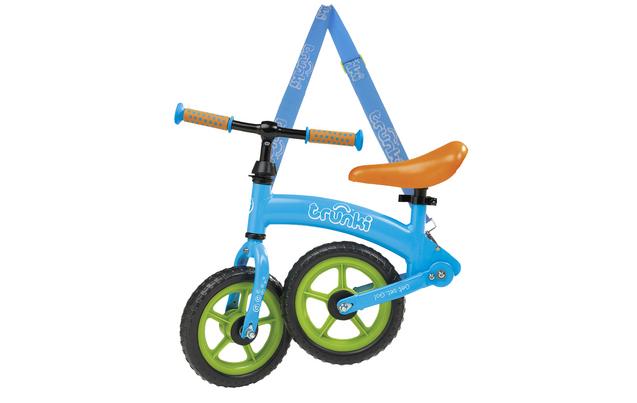 The wonderful aspect of the Trunki Folding Balance Bike is that, you guessed it, it folds for easy transportation. This is a great bike to invest in if you're off on regular family adventures. It's  lightweight which also has some advantages if you find yourself towing tired legs with the carry strap after a long day. This bike is suitable for ages three plus and the quick release seatpost means you can adjust the bike as your child grows. With lots of personality in its design and the unique folding mechanism, this bike definitely stands out from the crowd.
Carrera Coast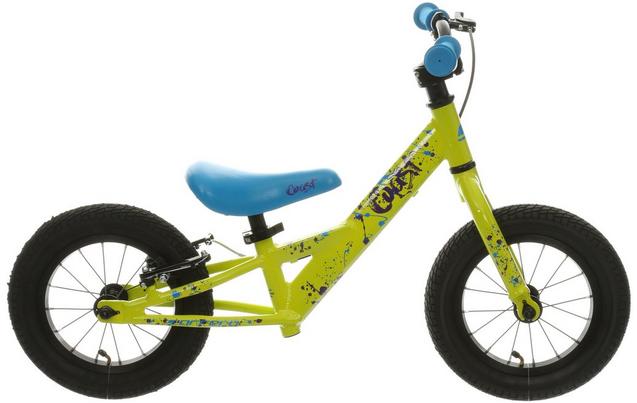 The super bright edgy design of the Carerra Coast balance bike will excite young children with a funky design on the light aluminium frame. With a rear v-brake powered by a Tektro brake lever and grippy air filled tyres, the Coast will teach your little one how to balance, steer and lean.
Apollo Wizzer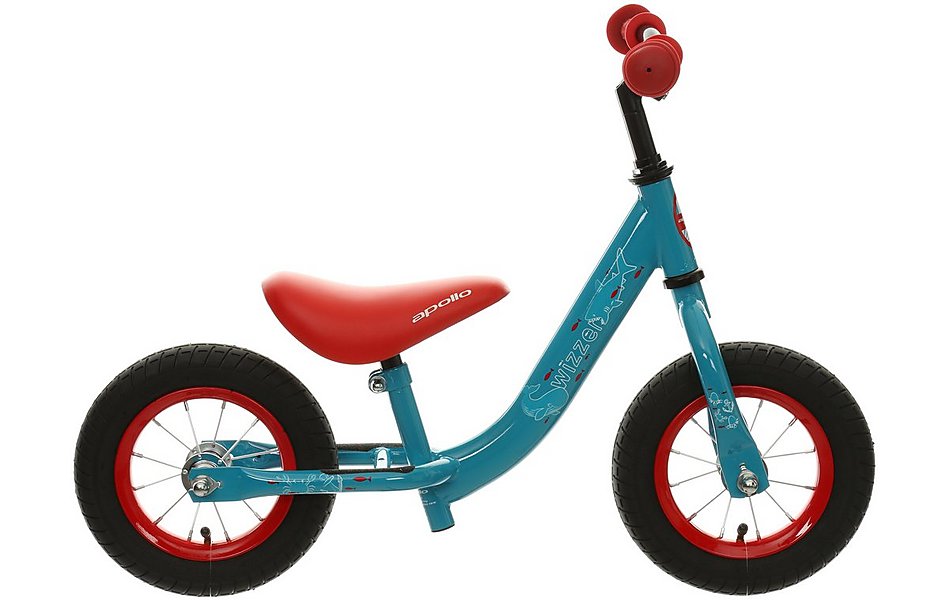 Apollo Wizzer Balance Bikes are not only robust but they feature a built-in brake (12" only). This gives children time to practise using brakes to slow down and stop, rather than using their feet. Built to last, this bike can really take some knocks as your child learns, with air filled tyres for better grip and a strong, sturdy frame. Kids will be well set up to move on to a pedal bike after some time on their Wizzer.
My Buddy Wheels balance bike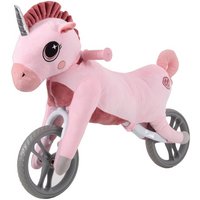 My Buddy Wheels Balance Bikes are hard to miss. More than a bike, they're also a cuddly best pal and you can take your pick from a horse, dinosaur or unicorn. My Buddy bikes are designed for aged three plus and will help build skills of stability, speed and strength. And, having a friend by their side helps encourage confidence in your child. Even better, the friends are removable and washable!
Pendelton Balance Bikes
The classic style that Pendleton adult bikes are known for is clearly replicated in the Pendleton Somerby balance bike. It features a V-brake for reliable braking and a step-through frame for easy getting on and off. There's even a miniature wicker basket for extra cuteness. Kids certainly learn to balance in style on their Pendleton.
Voodoo Lil

The super cool Voodoo Lil Sam balance bike with a strong BMX style frame makes it look like the 'big bike' they will ride one day. The height adjustable saddle makes it perfect for kids aged 3 to 5.
Frozen 2 balance bike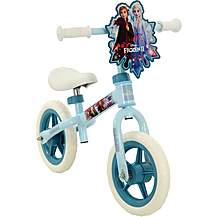 Elsa and Anna fans will love the Frozen 2 Balance Bike. Character graphics feature on a handlebar plaque and the tyres are nice and tough to avoid any punctures while your little one is practising. They might love it so much that they won't want to let it go…sorry, we couldn't resist!
Indi balance bike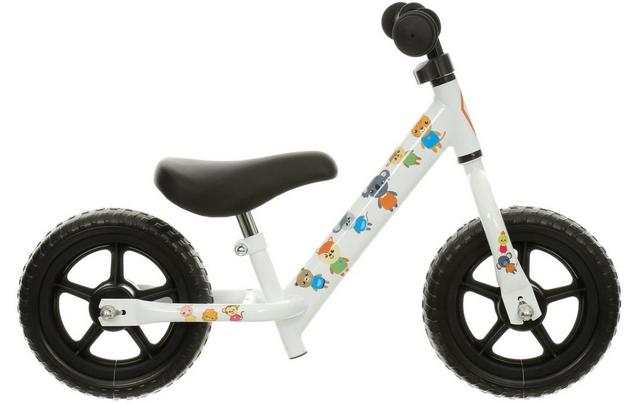 The Indi Balance Bike is a great bike if you've got a smaller budget and is well designed for little hands and little legs. It's strong, durable and has puncture proof wheels. This is the perfect starter bike for children aged three plus.
Paw Patrol balance bike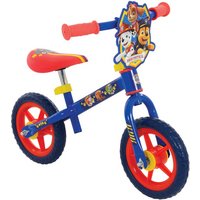 Paw Patrol fans will ride their Paw Patrol Balance Bike with This bike features Paw Patrol character graphics and the handlebar plaque is removable if required. Handlebars and seat height are both adjustable so you can get the most out of the bike as your child grows. Complete the set with the Paw Patrol bell and helmet and your little one will be a worthy new member of the patrol!