There's nothing better than spending a weekend treating your car to a full interior and exterior valet. Taking the time to give everything a thorough clean, with the very best products in your car cleaning kit, can be extremely satisfying.
When you're using premium car cleaning products at home, the way you apply them can be the difference between a standard clean and a professional quality finish. So, kitting out your car cleaning arsenal with the very best detailing accessories is the perfect way to achieve that premium finish right on your driveway.
So, we're breaking down all the very best car cleaning accessories to level up your wash. For a step-by-step guide on how to best tackle a deep clean, you can check out our guide for the best at-home car clean here.
For wheels and tyres
Every full clean should start down at your wheels – they're likely the grimiest apart of your car, so it makes sense to clear these off first to avoid splashing dirt onto the rest of the car after you've washed it.
It can be tricky to get into all the nooks and crannies of your wheels to wash them, but doing this can really level up your clean – it'll also help to maintain the condition of your wheels and tyres over time. So, to give everything a thorough scrub, you'll want a dedicated wheel brush.

The Halfords Alloy Wheel Brush is designed to tackle the toughest of dirt, including deep-seated grit and baked-on brake dust. The plastic core coating won't scratch your wheels, so you don't have to worry about giving everything a good scrub, and the tactile, ergonomic handle allows you to clean right into the barrel of the wheel.
For more delicate wheel finishes, the Turtle Wax Microfibre Woolly Wheel Brush provides a gentle clean. The plush microfibres eliminate the risk of scratches without compromising the clean quality, so your alloy wheels will stay scratch-free and shining clean.
For washing
Once your wheels are shining, it's time to clean the rest of your car's exterior with both a pre-wash and a more thorough hand wash. The pre-wash stage begins to break down surface grime and removes loose pieces of debris – doing this before you start scrubbing with a car wash mitt will help to reduce the chance of swirl marks on your paintwork. Snow foam is an excellent choice for a pre-wash, as the high-foaming formula captures dirt and holds it so it can be easily rinsed away.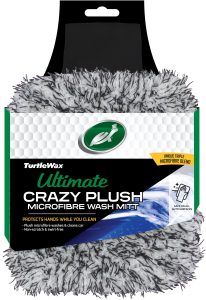 Once you've done this initial wash, you can start the main contact wash. To achieve a professional clean, you'll want to team a quality car shampoo with a dedicated car wash mitt. The Turtle Wax Crazy Plush Microfibre Wash Mitt is tough on dirt but kind to your car, using a tri-blend of microfibres to work the product into the exterior surfaces of your vehicle. The long microfibre strands snag dirt and sweep it away without scratching, and the mitt's absorbent inner lining holds shampoos and other cleaning products for an even distribution and a more economical clean.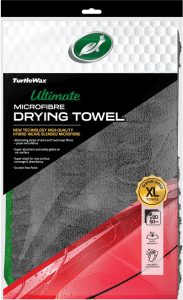 Once you've washed your car, it can be tempting to leave it to air dry before you start applying any finishing products or coatings. However, leaving your paintwork to dry naturally can lead to water spots and other blemishes as the water settles, ruining your pristine clean. To level up your car washing routine, try drying off your paintwork once it's washed to maintain that flawless look. Plus, it'll then be ready for you to wax and polish.
The Turtle Wax Ultimate Hybrid Microfibre Drying Towel can absorb up to 10 times its weight in water, so you can save time spent wringing out. The thick 1000gsm blended pile and 80x50cm size mean that you can cover the entirety of your car quickly and easily for efficient drying.
For polishing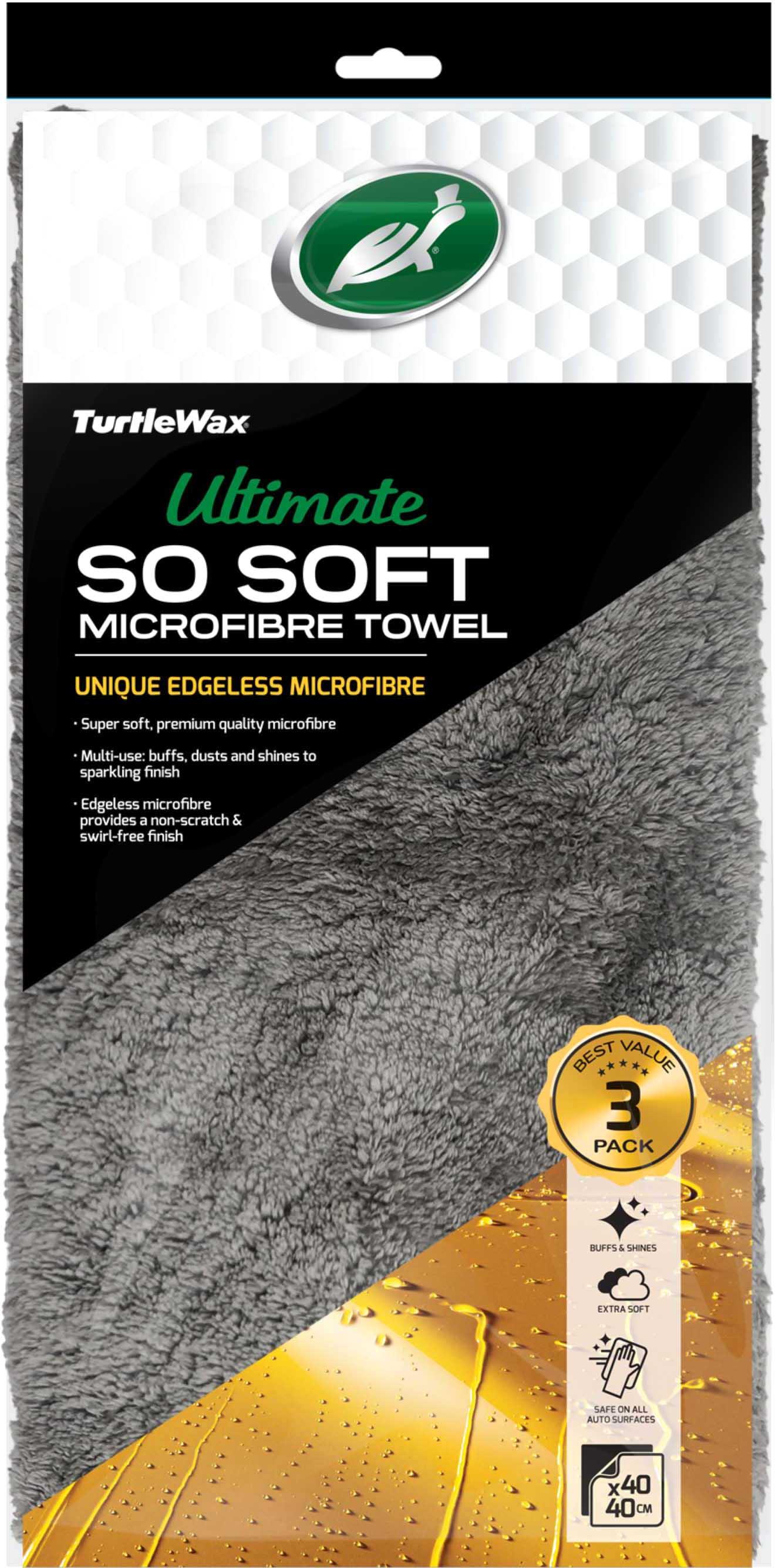 Once everything's clean and dry, it's time to start the finishing touches. Applying a polish will help to restore your paintwork's original lustre and shine, while a wax or sealant will lock in all your hard work and protect the surfaces of your car against the elements. Using the right tool to apply these products will help to give you a professional quality finish.
For buffing in your polish sprays, the Turtle Wax Edgeless Microfibre Buff Towels are ideal. Its plush 425gsm pile is highly absorbent, wiping away excess product to be buffed in elsewhere for an even and economical application. Plus, the edgeless design means there are no tags, labels, or uneven binding, to reduce the risk of scratches and swirls.
For waxing, and sealants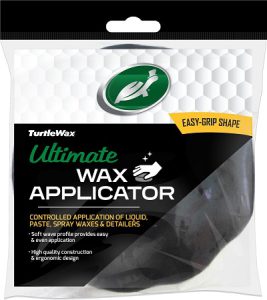 With your surface now polished and sparkling, you can apply a wax or sealant to keep everything looking sleek and feeling protected. A dedicated wax applicator will be specifically designed to best distribute wax products, for a more even and professional finish. The Turtle Wax Ultimate Wax Applicator has a soft wave low profile to spread wax and pastes evenly across your paintwork, with an ergonomic hand grip for better control.
As for sealants and spray-on coatings, the Turtle Wax Clean & Shine Microfibre Cloth is perfect for buffing in product and removing excess thanks to its premium microfibre blend. The 80% polyester and 20% polyamide material is super soft on your paintwork, to deliver a safe and streak-free finish. This premium quality fabric means that you can buff up your car's surfaces to a high gloss, showroom shine.
---
Upgrading your car cleaning and detailing kit can level up the quality of your finish – using the right accessories to apply your products is often the difference between a standard at-home job and a professional valet. Check out the full range of car cleaning brushes, materials, and accessories at Halfords.com, or pop into your local store where one of our experts will be happy to help.
You want a professional car clean right on your driveway, you want Halfords.