Indoor cycling app Zwift has transformed turbo training from a solitary sufferfest into an enjoyable, interactive experience. Climb onto a bike connected to a suitable smart turbo trainer, and you can immerse yourself in this virtual cycling world, training and racing with riders from around the globe. If you're considering joining the millions of cyclists are using Zwift to maintain fitness during lockdown, then this guide is for you.
What is Zwift?
Zwift is a virtual training programme that aims to make indoor cycling a little bit more fun. Unlike pure training programmes like Trainer Road, Zwift is described as a massively multiplayer online game. You create your own character – or avatar – that you control in the virtual world. The faster you cycle, the faster your character cycles.
What's exciting about Zwifting is that by using the programme with a smart trainer, your trainer responds to the terrain and conditions of the virtual world on screen. When you start to ride up a hill, the trainer applies the same resistance you would feel in the real world. Because of this, Zwift can feel much more like riding in the real world, with its ups and downs and can make riding more fun.
Zwift is more than a game, it's also a powerful training aid, with information on important metrics like speed, distance, power, heart rate and cadence.
Within the programme, you can race or train with others, undertake challenges, smash intervals or just cruise around. You can choose how you ride and when you ride. There are now Zwifters from all over the world, so there's always someone to ride with – or against.
If you've got a friend, or group of friends, who Zwift, you can hook up for virtual rides and chain gangs, with the option to chat as you ride. It's not the same as a Sunday morning rideout, but it's the closest thing many of us will get this spring.
What turbo trainer do I need to use Zwift?
To use Zwift, you'll obviously need a bike, a connected device running Zwift (PC, laptop, tablet or mobile) and an indoor trainer. The Zwift app supports riders who use smart trainers, standard turbo trainer and rollers.
Here are the basics you need to get started using Zwift: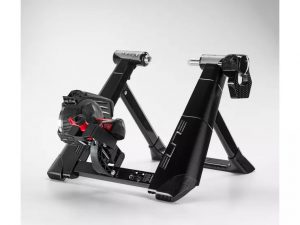 Smart trainer – Smart trainers such as the Elite Novo Smart Turbo Trainer can connect to Zwift using Bluetooth or ANT+, giving the best quality experience and the most reliable data.
non-smart Turbo – You can use a non-smart turbo trainer, but you'll need to fit a compatible speed and cadence sensor that can connect with Zwift, or use a bike equipped with a power meter.
Rollers – Same as a classic trainer, to use rollers you'll need a compatible speed and cadence sensor or power meter.
You can also link your heart rate monitor to Zwift if you have one.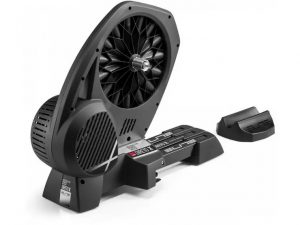 Smart turbo trainers offer the best riding experience, with modern turbos such as the Elite Direto X, have a built-in power meter and can provide variable resistance.
The turbo can measure your power output in watts and share this with the app. When you encounter a hill, the turbo can increase the resistance, so it feels like you're riding up an incline. Performance data is shared instantaneously with Zwift, giving you completely accurate readings that are essential for getting the most out of your training.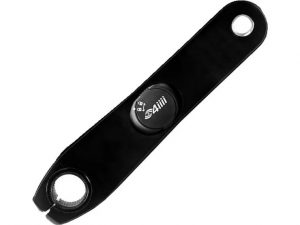 If you use a traditional turbo or set of rollers, you'll get the most accurate performance data by using a power meter. They used to be expensive , but they are coming down in price, with the 4iiii Precision 105 7000 Power Meter coming in at £269.99. Power meters will provide a comprehensive readout of your power output. You can also connect your existing power meter to your turbo trainer for the best experience.
If you don't have a power meter, then you can connect to Zwift via a Bluetooth speed and cadence sensor which will still allow Zwift to display your data on screen although it is a little less accurate than a power reading from a power meter.
What can I run Zwift on?
You can download Zwift to your mobile (Android and iOS) or tablet. A tiny mobile screen won't give you much to look at while you're cycling, so we don't recommend them. A decent-sized iPad or Android tablet is much better for Zwift and are easier to position in front of the bike than a mobile.
If you don't have a tablet, you can use a laptop, PC or Apple computer. Detailed specs can be found on the Zwift website, but you'll need at least 4GB of RAM, a similar amount of free hard-drive space and be running either Windows 7 x64 bit or OSX 10.8 and you may also need an ANT+ dongle which you plug into your laptop or PC to transfer the information.
What happens when I download the app?
When you download the Zwift app, you'll begin by creating your own avatar that will boss the virtual roads. You'll enter some details about your age, gender, weight and height then go about the serious business of kitting out your rider.
In the beginning, you'll only have access to bog-standard bikes and kit, but over time you'll unlock cool bikes, clothes and accessories as you invest more time in the game and complete more challenges.
Where can I ride in Zwift?
There are currently six worlds with more than 80 routes in Zwift, offering a variety of challenging conditions and terrain. You can ride maps of Harrogate, Innsbruck, London, New York, Richmond and the massive virtual world of Watopia. There are also two special maps (Bologna and Crit City) that are only used for events.
These aren't your standard recreations of cities, but they've been Zwifted to make them more fun – and more challenging! The London map is a version of the Prudential RideLondon course and Richmond a version of the 2015 World Championships Course.
The New York City course is set 100 years in the future, and nobody in the world knows where Watopia is.
The virtual worlds are there to make the game fun and engaging. The graphics themselves are pretty good and the performance of the game seamless – as long as you have a decent Wi-Fi connection.
As every rider knows, if it's not on Strava it didn't happen, so you'll be pleased to know that Zwift has teamed up with the ride tracking app to track segments. You'll need to connect your Zwift profile to your Strava one and take it from there.
Is Zwift a game or for training?
Any time spent on the bike is good in our eyes, but with all the focus on games and graphics you could be forgiven for thinking that Zwift wasn't a serious training tool – but it is.
There are over 1,000 structured workouts on the programme, which you can target and tailor to tackle those weaknesses in your riding. This is where a smart turbo trainer brings enormous benefits, with their ability to provide variable resistance as you ride. Even without one, there's enough in Zwift to give you a lung-bursting workout, with plans created by some serious names in the cycling world.
If you already have a training plan in place or want to create your own, Zwift offers this facility within the programme. You can also workout with others in a group workout mode, recreating a virtual peloton.
Can I race on Zwift?
The early cycling season is cancelled, but you can get your race fix on Zwift as there are four race categories you can enter, depending on your FTP. The races are, as you'd imagine, pretty full-on! You won't need to jockey for position, and the only thing you're likely to elbow is your garage wall, but once you get started the competitive spirit takes over and it can feel like a real race.
Zwift racing may seem like a bit of fun, but it's turning into a serious business with many of the worlds pros logging in to pit themselves against other riders – with some of these races soon to be televised.
How much does it cost?
A monthly subscription to Zwift costs $14.99 per month (around £12). You can try it for free before signing up and, unlike your local gym membership, can cancel at any time without any penalties.
---
So, as you can see, there are plenty of ways to enjoy indoor cycling. To help take your indoor training to the next level, why not also explore our full range of turbo trainers and accessories.