With Christmas just around the corner, many savvy parents will be using the holidays to get their kids out of the house and potentially onto their new bike. As well as keeping them fit and distracted from their phone or games console, it's a great way to spend some time together!
We have picked out the top 10 bikes and cycling accessories which will have them raring to go on that Boxing Day bike ride.
Trunki balance bike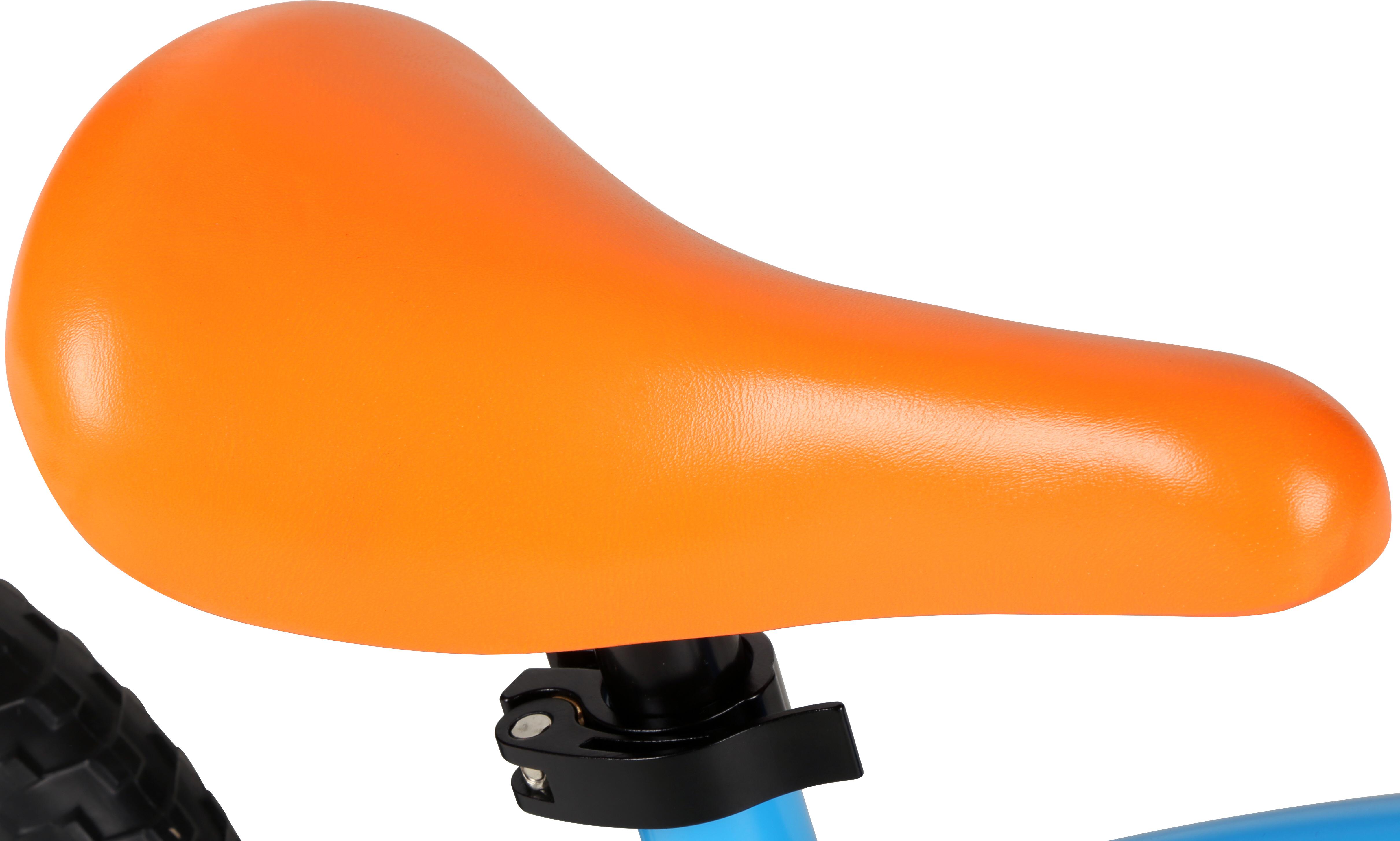 Kids aged up to 3 years will love this Trunki Folding Balance Bike! This brand new design from the company that gained fame for their mini ride-on suitcases is one of the most innovative kids bikes on the market. This is thanks to its unique portable folding design paired with the much-loved Trunki styling. Cute, fun and practical, it will please the whole family!
My Buddy Wheels balance bike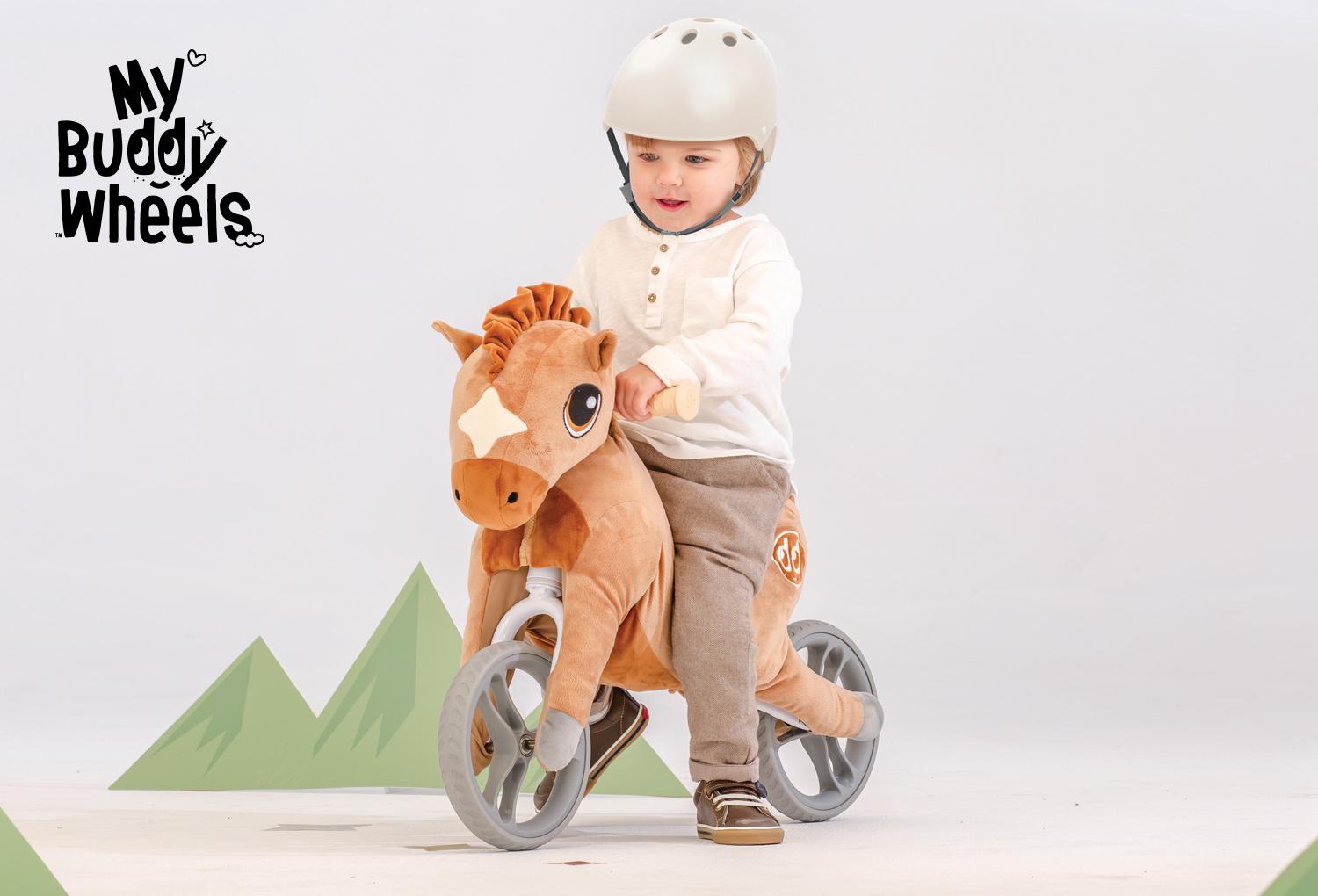 Our range of kids' balance bikes from My Buddy Wheels will have tots excited come Christmas morning, with a fun range of pals ready to help them learn how to balance and scoot along with their feet. These balance bikes are not only easy to master, but also feature a fun friend on the front, turning the whole bike into a friendly horse, a fun unicorn and an adventurous dinosaur.
Frozen 2 balance bike and kids' bike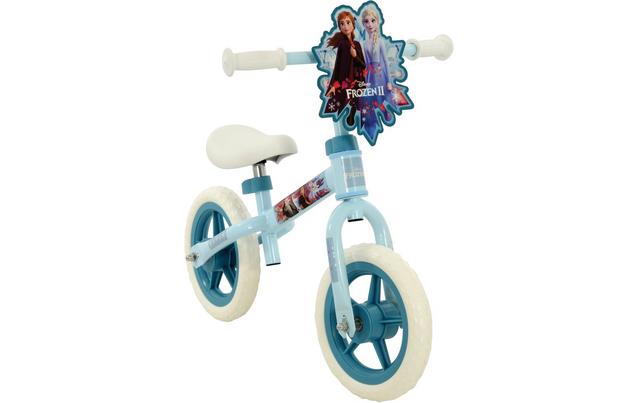 If they're getting excited about seeing the latest film in the frozen series this Christmas, then the Disney Frozen 2 Balance Bike will make their Christmas morning! Featuring fun decals from the movie and an icy colour scheme, they'll have great fun riding this as they improve their balancing skills and have loads of fun in the process.
Older kids will love the Disney Frozen 2 Kids Bike when they are ready to move on from their balance bike. It has the same exciting colours and decals, but is designed for children who are ready for pedals and a bigger frame.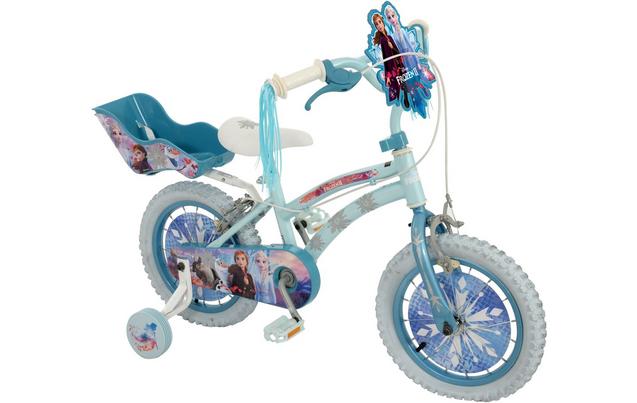 The Frozen 2 bike features deep tread tyres, front and rear calliper brakes and fully enclosed chainguard to provide extra safety for your little rider, meaning they will have excellent grip on the tarmac, can fully control their speed and won't get their clothing caught up in their bike chain.
Don't forget to grab a matching Frozen 2 Kids Helmet to go with it!
Apollo Twinkles unicorn bike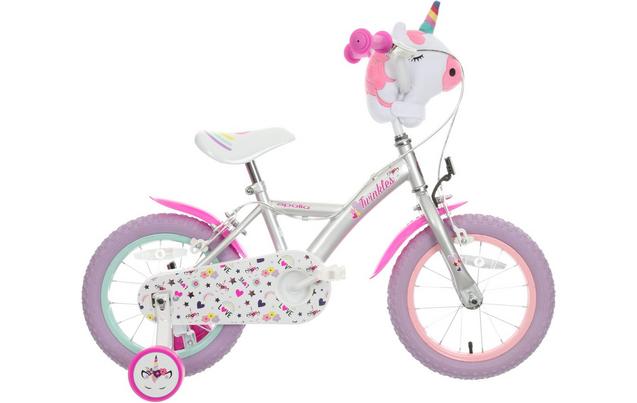 This bike is just the ticket for you and your little twinkle-toed riders as they embark on their cycling journey. They will feel like they are riding through the sky on a magical unicorn with this cute Apollo Twinkles Kids Bike – 14″ Wheel! With removable stabilisers, it will help them transition from cycling with the support of stabilisers to riding independently.
The Apollo Twinkle features front and rear caliper breaks for maximum control, a full chain guard to protect their clothing and little fingers, mudguards to protect their clothing when they are riding through dirty puddles.
The feature they'll love however is Twinkles the Unicorn – the perfect companion for all of their adventures. This plush unicorn head fits on the handlebars and is even machine washable if the adventure is particularly wet and muddy.
Apollo Petal kids' bike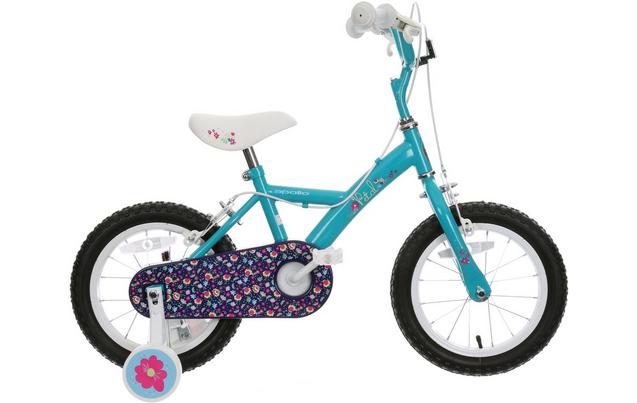 Perfect for your little petal, the Apollo Petal Kids Bike – 14″ Wheel is one the prettiest bikes you will find! As well as having a smart and sophisticated set of wheels, your child will feel safe, confident and have loads of fun on this bike. It makes for an ideal first or second bike as it can be used without or without the included stabilisers.
The matching navy and floral patterned Apollo Petal Kids Helmet (48-52cm) is full of flower power which will protect your little one's head. It has an adjustable fit system for easy fitting, a chin pad for extra protection and six ventilation spots for keeping your little rider cool on big outings.
Jungle Pals kids' bike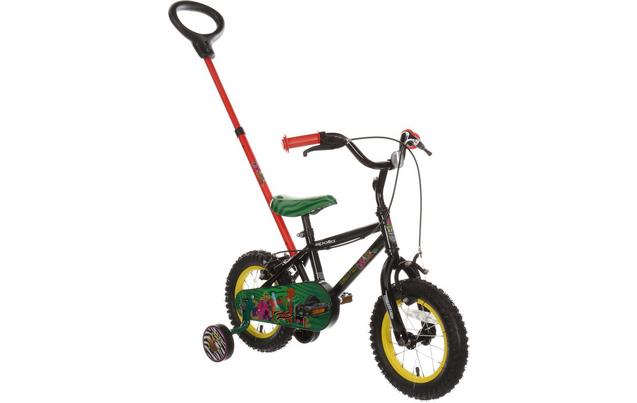 This Jungle Pals Kids Bike – 12" Wheel will suit any cheeky little monkey who is tired of monkeyin' around and wants to get moving! This bike has a fantastic removable parent handle which is super handy for pushing them along when they run out of energy. Packed with all of Apollo's fantastic usual features, your kid will be 'King of the Cyclers' in no time!
Of course, it's important to make sure their heads are protected while they are tearing through the wilderness, so pick up this matching Apollo Jungle Kids Helmet (48-52cm)
Apollo Sparkle kids' bike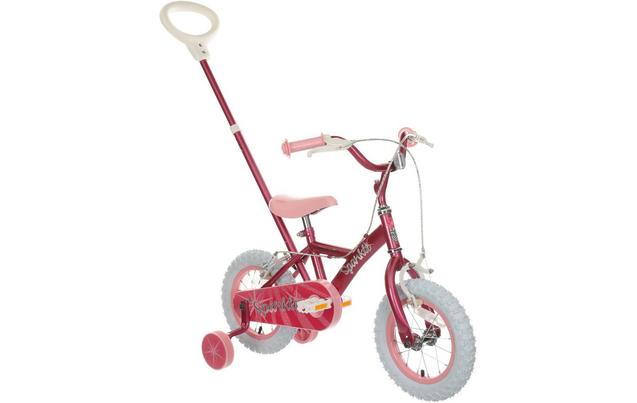 Let them shine this Christmas with the Apollo Sparkle Kids Bike – 12″ Wheel! If you've got a special little person in your life who loves anything pink and sparkly, this bike is THE gift for them.
It is great for encouraging your little rider to push them self/themselves as you can slowly take them on longer rides then when they start getting a bit tired, you can use the parent handle to help them along the rest of their way. Take their learning journey at their pace too with removable stabilisers which can be taken off once they have grown in confidence and front and rear caliper brakes for extra control.
Get them the Pink Sparkle Kids Helmet (48-54cm) to give them extra confidence with its protective chin pad and European Safety Standard approved guarantee.
Apollo Independence Kids' bike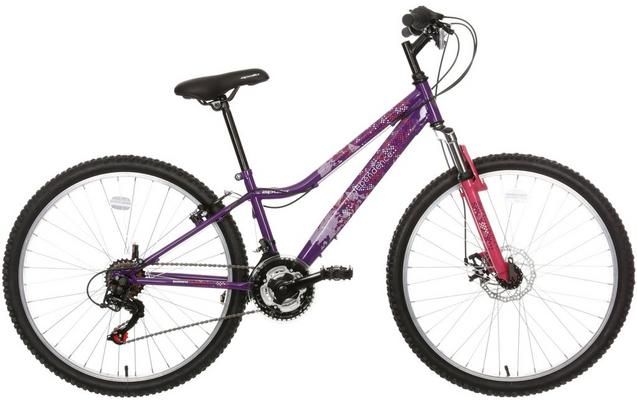 For older kids, the Apollo Independence Junior Mountain Bike – 26″ Wheel is great for getting them ready for a full-size adults bike. With an impressive spec including Shimano gears, a strong steel frame, front suspension for comfortable off-road riding, a front disc brake for consistent stopping in wet and muddy conditions and 26" alloy rimmed wheels with all-terrain tyres, it is fantastic for hitting the tarmac as well as trails. Its bright and colourful purple toned design also makes it a winner in the style stakes.
Wiggins Chartres kids' bike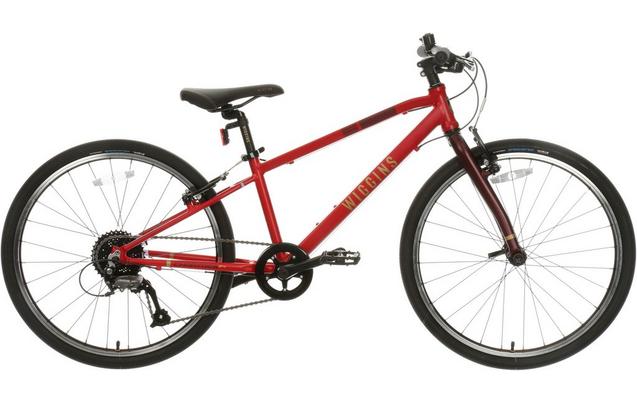 This year, Halfords teamed up with Tour de France and Olympic gold medal winner Sir Bradley Wiggins to create a new range of kids' bikes that go beyond the competition. The Chartres is designed for older children who are getting a taste for going faster and further, with a super-lightweight build and super-cool styling helping them along the way. The range also includes road bikes designed specifically for teenagers, as well as cute Pau balance bike that gives smaller kids a fun, lightweight bike to help them learn the ropes.
Don't forget to check out our 10 kids' bike accessories article for further gift ideas, as well as our how to wrap a kids' bike guide to ensure it stays hidden right up until the big day!