Cyclists should be the easiest people to buy for. They're always buying new technology, accessories, or clothing to go alongside their pride and joys.
Finding the right present can actually be quite tricky, after all, cyclists can also be quite fussy (you'll struggle to find a group more obsessed with sock height or colour co-ordination).
If you're struggling to find the perfect gift for the cyclist in your life, don't worry. We've pulled together a selection of top gifts for any budget – from new bikes through to top tech.
Elite Novo Smart Turbo Trainer
We all dream of a snowy Christmas. While that rarely happens, you can still guarantee cold, icy and wet weather throughout winter, which can often put a halt to any cycling plans. That's when an indoor turbo trainer comes in handy.
The Elite Novo Smart Turbo Trainer makes indoor training easy. A fully interactive trainer, it connects wirelessly to the best training apps and programmes including Zwift, and the resistance automatically changes as you cruise around virtual worlds.
So, if you know someone who's complaining about missing rides because of the weather, get them this high-performance turbo trainer.
Lazer Coyote MIPS Helmet
We all want the cyclists in our lives to stay safe while riding, and you can help them with the Lazer Coyote MIPS Helmet.
A stylish and practical mountain bike helmet, the Coyote benefits from MIPS (Multi-directional Impact Protection System) technology which is at the forefront of helmet safety.
Comfort is guaranteed thanks to the TS+ fit system which is easy to adjust, and the helmet is also built to be durable.
Camelbak Hydrobak Light Hydration Pack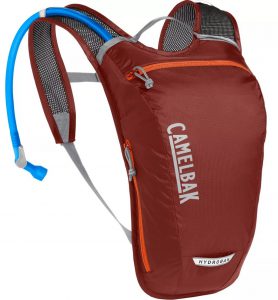 For those who are always heading out on two-wheel adventures, the Camelbak Hydrobak Light Hydration Pack is a great present.
It has plenty of space for any essentials plus a 1.5-litre reservoir to store lots of water. You can check out more hydration packs from Camelbak here.
Carrera impel im-2 Electric Bike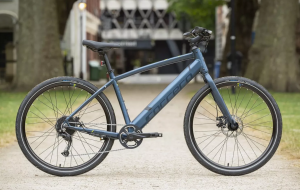 Cyclists like to live by one rule: you can never have too many bikes. So, why not buy them a shiny, new electric bike?
Boasting over 25 years of experience, Carrera knows a thing or two about e-bikes, and they've funnelled all this knowhow into the new Carrera impel im-2 Electric Hybrid Bike. A perfect gift for Christmas, it has a sleek, comfort-led design and benefits from a fully integrated battery, memory foam saddle and ergonomic grips.
Just as importantly, the motor will power you up the steepest hills and a maximum range of up to 50 miles is enough for any adventures.
Why not also check out the Carrera impel im-1 and impel im-3 (coming soon!) electric bikes? Check out our full range of e-bikes starting from only £499 over at Halfords.com.
AfterShokz Aeropex Bluetooth Headphones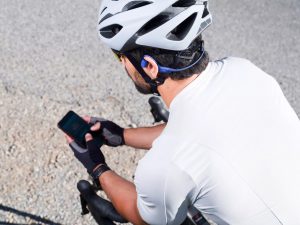 If you know someone who's always exercising to their favourite tunes, try these AfterShokz headphones.
Using patented bone construction technology, the headset generates mini vibrations that travel through your cheekbones. The vibrations go straight to your inner ear, bypassing the ear drums. This means you can listen to music or other audio while still hearing any ambient sounds around you.
That's some impressive technology which deserves to be at the top of your Christmas shopping list.
Garmin Vivoactive 4 Smartwatch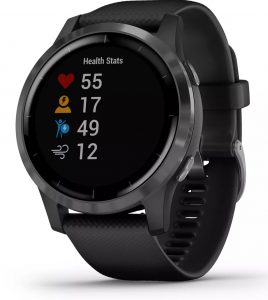 There's lots of technology you can use to monitor your exercise. You can easily track everything from heart rate to energy levels and everything in between. However, there are still those who are yet to take advantage of this technology. This Christmas could be the perfect time to modernise their exercise routine with the Garmin Vivoactive 4 Smartwatch.
It has the broadest range of all-day health monitoring available, including pulse, respiration, stress, sleep, heart rate, plus much more. That's not all, and it's also multi-functional and can be used to make contactless payments, listen to music and even has a safety and tracking feature.
So, it's lots of presents rolled into one.
Boardman Men's Waterproof Jacket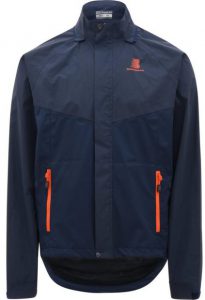 Whether it's for leisure or fitness, the Boardman Men's Waterproof Jacket will keep you protected from the conditions.
Breathable, waterproof and windproof, it's prepared for the worst of winter weather. Just as importantly, fully reflective fabric helps make you more visible while riding.
So, if you're looking for cycling clothing for a loved one, look no further than this waterproof jacket.
Muc-Off 8-in-1 Bike Cleaning Kit
The Muc-Off 8-in-1 Bike Cleaning Kit is a great stocking filler.
It contains everything needed to restore the dirtiest of bikes including Nano Tech Bike Cleaner Spray and a variety of brushes.
The spray is also specially designed to be used on bikes, so you won't need to worry about it damaging paintwork or components.
Pendleton Wicker Style Front Basket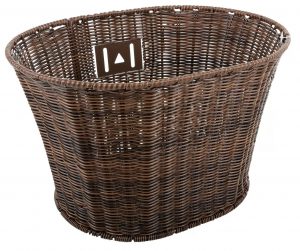 We're nearly at the end of our list and we'll finish with this stylish Pendleton Wicker Style Front Basket.
As well as being chic, the basket is practical and can help carry anything from shopping through to a picnic on a weekend adventure. It's also a great option for commuters and is the perfect replacement for a backpack.
---
A cyclist's wish list is never ending, so don't forget to explore Halfords.com for many more gift ideas.
Why not also check out our Great Christmas gifts for everyone blog and tick some more names off that present list?
You want the perfect Christmas gift, you want Halfords.