For many, the arrival of winter brings a swift end to any outdoor riding. But it shouldn't! If you're fully prepared for the conditions, you can still get outside and enjoy rides.
To help you prepare, we've pulled together the top winter cycling mistakes you need to avoid, and all the cycling essentials that'll help you avoid them.
Using performance tyres
There's never a good time to suffer a flat tyre, but it's especially deflating in the winter. That's why you should ditch your summer set up and performance tyres for one of the following options.
Go tubeless
There are still those who are reluctant to go tubeless. We're here to confirm you definitely should! It's an easy way to reduce the number of punctures you get. Setting them up can be tricky, but once you've got the hang of it, it's easy. You'll just need to make sure you have tubeless-compatible wheels, tubeless tyres and a high-quality sealant. When it comes to setting up your new tubeless tyres, try the Stans No Tubes Road Tubeless Kit or the Stans No Tubes MTB Tubeless Kit.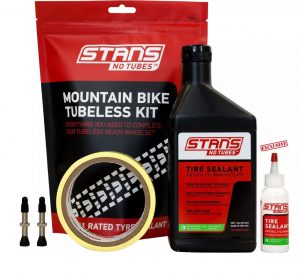 If you're not a hands-on person or simply don't fancy setting up the tyres yourself, let us take care of it. Our experts can apply the sealant for you, saving you from a potentially messy situation.
Go puncture-resistant
If you're not ready to take the plunge into the world of no tubes, opt for a more puncture-resistant tyre instead. We know it'll add extra weight to your bike and isn't as fast as your performance tyre, but who cares in winter? Speed's no longer the name of the game, it's all about getting around safely and with no enforced stops. Our top pick? The Schwalbe Marathon Plus is one of the most popular tyres out there thanks to its dependability, so it's a worthy addition to your bike.
Annoying your fellow group riders
If there's one sure-fire way to annoy your riding buddies, it's to not use mudguards.
Even if you don't mind spray up your back, you can be certain those behind you don't won't a face full of dirt. Do it once and your friends will likely forgive you. If it becomes a regular occurrence, you might find people are suddenly 'busy' when you try to plan rides.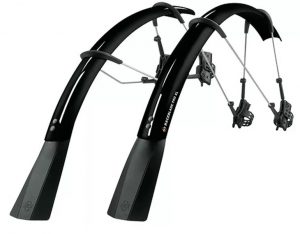 The solution? For the road it's the SKS Raceblade Pro XL Mudguard Set. Designed for tyre widths of 25 to 32mm, it's compatible with aero forks, disc brakes, direct-mount brakes, and thru axles. If you're someone who values every saved gram, you'll be pleased to know the set is super lightweight too!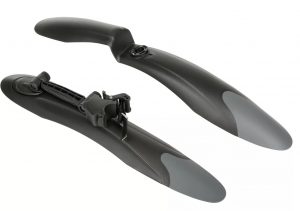 If your idea of a weekend ride is a muddy trail adventure, try the Bikehut Front and Rear Mudguard Set. Both quick and easy to install, you can adjust the fit according to your wheel size.
'I'll clean my bike later'
Admit it, you've done it before. We all have. The last thing you want to do after a ride is clean your bike, especially if it's cold outside. So, you convince yourself you'll do it later after that lovely warm shower. Except, now you're warm and have even less motivation to do it than you did before…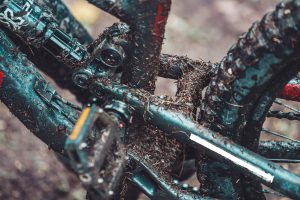 Cleaning your bike is important and it isn't just about efficiency (although your bike will run much more smoothly if it's clean!). It can also prevent wear and damage. For example, a dirt-filled, gritty chain can wear down cogs on your cassette and your chain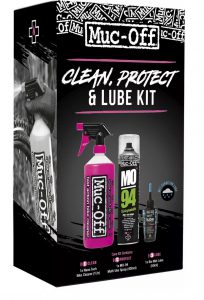 ring. Trust us (we've been there!), you don't want them getting to a point where the chain slips. And it's not just your drivetrain. Your bike is full of moving parts that need cleaning.
That's why you need to clean it after every ride with specialised products like those found in the Muc-Off Clean, Protect and Lube Kit. It has everything needed to clean then protect your bike throughout winter.
Underdressing or overdressing
Clothing is such a simple thing. Yet it's arguably one of the hardest things to master. Even in winter, you can soon find yourself feeling stuffy if you've piled too many layers on. Go out with not enough and numb hands will soon be struggling to pull brake levers.
The key is to choose flexible pieces of clothing that can easily be removed if you get too warm, like the Boardman Leg Warmers and Arm Warmers.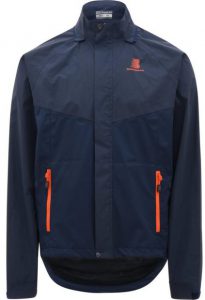 Try to pick clothing that will aid your visibility too. With reflective panels and a waterproof design, the Boardman Mens Waterproof Jacket will help you be seen and keep you protected from the conditions.
Keep hydrated and well fuelled
Ever been for a winter ride but barely touched your water bottle? Most cyclists are guilty of this at some point – it's one of the oldest mistakes in the book.
Even in winter, it's important to stay on top of hydration. Of course, you won't be guzzling down water like on a sweltering summer's day, and you often won't even feel particularly thirsty. Which is why it's best to adopt a little but often strategy. Get into the habit of having a little sip regularly. After time, it'll become second nature.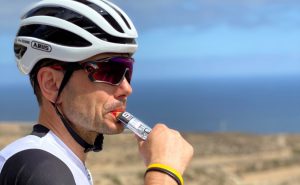 Keeping on top of fuelling is also important. It can feel like you're not working that hard on a cold day as you're simply trying to keep warm. However, you need to keep eating. For winter, we'd suggest the SIS 7 Go Gel Taster Pack. Each gel contains plenty of carbohydrates and they're easy to consume while riding, as you'll probably not want to stop too often in the chilly conditions.
---
That concludes our guide to winter cycling mistakes and the essentials you need to avoid them. You can find everything included in this blog plus much more over at Halfords.com.
You want to keep riding through winter, you want Halfords.