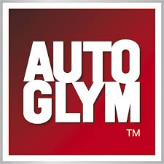 With the UK often imposing hose pipe bans to restrict water usage, staying on top of cleaning your car may seem like a bit of a challenge. However, there are ways to wash your car using less water by simply using the right products.
Keep reading to discover an easy way to wash your car without using a hose with just two simple car cleaning essentials.
Autoglym QuikRefresh
Due to its fast-acting formula, Autoglym's QuikRefresh is ideal if you're looking to use less water when washing your car. No hose is needed, just a bucket, and Autoglym's Instadry Cloth and QuikRefresh is enough to give your car the clean it deserves. What's more, it will only take 15 minutes to do the whole job, making washing your car both quick and easy!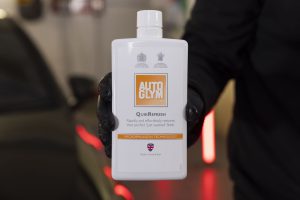 How to use Autoglym QuikRefresh
Step 1. Pour 5 capfuls of QuikRefresh into a car wash bucket with a grit guard and add 10 litres of warm or cold water.
Step 2. Using an Autoglym Instadry cloth, apply the wash solution working from the top down, trying to get as much solution on the vehicle as possible.
Step 3. Return the InstaDry to the wash bucket regularly to rinse and load fresh solution onto the cloth. Once the vehicle has been washed, wring out the Instadry to remove excess water.
Step 4. Use the Instadry cloth to dry the vehicle and you're done.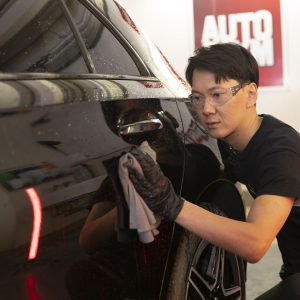 Why Autoglym?
The specific combination of the QuikRefresh microemulsion technology and the Autoglym InstaDry microfibre cloth provides the key to its contaminant-lifting ability. The surfactant in the product gently breaks down light layers of traffic film, dust, and water marks from all exterior car surfaces and lifts them into a state of suspended animation to minimise the risk of scratches and swirls.
The InstaDry's super-absorbent microfibre material then collects these contaminants as the cloth passes over the vehicle's surface. Once the entire vehicle has been treated from top to bottom, the cloth should be wrung out and you use the same cloth to dry the surfaces to a streak-free and thoroughly revived finish.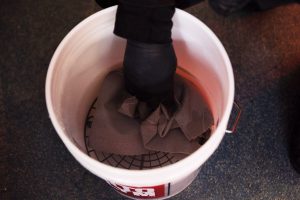 Autoglym's engineers have designed QuikRefresh to be faster than a traditional car shampoo but more thorough than a car detailing spray. It'll even support the effectiveness of any existing car polish, wax, or ceramic coatings. These products coupled together are perfect for washing your car during these dry times.
---
And there you have a simple yet effective way to wash your car without using a hose. Not only does using these two products help clean your car quickly, but it's also a great way to wash your car in a more eco-friendly manner.
Remember, if you want top-quality car cleaning products, you want Halfords.