Summer has officially arrived and the time is right for a great family day out. There are six points we reckon you should bear in mind when it comes to planning the perfect day… read on to find out more!
Choose a destination
Cycling by the sea front? Picnicking on the beach? Scooting through a forest? Now that lockdown restrictions have started to lift, a whole world of possibilities has opened up before us. All you need to do is sit down with your family and work out where you want to go. Maybe take it in turns to pick a destination and plan out multiple adventures at one time!
Plan your route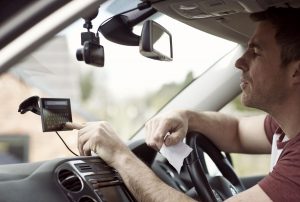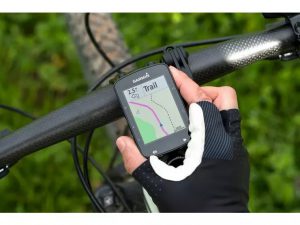 With the destination chosen, it's time to work out your route. While you could just travel from A to B, why not have a look around to see what other sights you might pass on your way there and plan your route accordingly?
If you're taking a car then a sat nav like the Garmin DriveSmart 65 with Alexa makes navigating a breeze. This neat bit of tech lets you use the Garmin voice control for directions, whilst the built-in Alexa means you can ask for your favourite music, check on the weather and more, all safely and hands-free. The easy to use GPS Sat Nav shows your route clearly on a 6.95" edge-to-edge, high-resolution display, and will get you to your destination swiftly and safely.
If you're staying on two wheels, then the Garmin Edge 520 Plus GPS Cycle Computer is a great choice. The Garmin Cycle Map will give you turn-by-turn directions and will even show you the favourite routes of other cyclists in your area. It also gives you option to change the level of challenge, perfect for the competitive family!
Sort your in-car entertainment

Unless you're taking the kids to a local area, chances are that you'll need to get behind the wheel to reach your chosen location. To avoid a journey full of 'are we there yet?', why not invest in some in-car tech to keep your kids entertained?
The Nextbase 522GW dash cam not only comes with all the usual dash cam features, but it also has Amazon's personal assistant Alexa built into the system. Which means that Alexa can take care of playing music, answering questions and playing games while you concentrate on the driving.
Another option is an in-car DVD player. Slim and lightweight, our exclusive Nextbase in-car DVD players are a great way of keeping kids occupied in the car and come with our patented car stanchion mounting system. They also come with a headphone jack, so that your kids can enjoy their latest DVD while you can enjoy a bit of peace and quiet!
Choose your wheels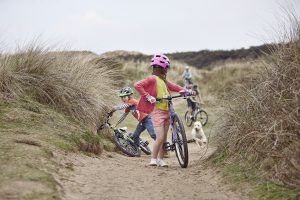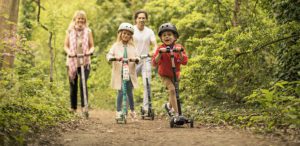 Having the right pair of wheels is an important part of any family day out. For the cycling enthusiasts, we've got a great range of bikes for adults and kids.
A balance bike can be the perfect partner for little ones that are just starting out. Our Frozen and Paw Patrol balance bikes are popular choices, while the Trunki Folding Balance Bike offers a clever portable option.
If your kids are ready for pedalling, then check out our range of kids bikes. We'd recommend the Peppa Pig Kids' Bike or the Trolls 2 14″ Kids' Bike, while older kids can't go wrong with a bike such as the Wiggins Rouen ADV 700 Junior Road Bike or the X-Rated Spine BMX Bike. For the full range of junior bikes click here. We also have a handy sizing guide and lots of advice to help you pick the perfect bike.
If your family's more into scooting than cycling, then check out our collection of scooters. For kids, you can't go wrong with the Maxi Micro Deluxe Kids' Scooter or the JD Bug Classic 4 Scooter (both available in pink or blue).
Whatever you choose, these bikes and scooters will help to keep your kids moving!
Pack a picnic

Sitting down with your family to eat can be one of the best parts of a family day out. While the food's important, having the right accessories to hand can really help to enhance the picnicking experience!
If you've travelled by car, then the Halfords 8 Litre 12V in Car Electric Coolbox is a great way to store your food and keep it cool, while the shoulder strap also makes it portable. If it's been all about the bike, then the Halfords Wire Bike Basket or Halfords Core Pannier Bag will help you to easily carry your picnic to that perfect spot.
Whatever your mode of transport, the Halfords Waterproof Tartan Picnic Blanket XL will allow you to relax wherever your choose and our rainbow range of cutlery, bowls, plates and tumblers make serving and eating easy. You can even treat yourself to a well-earned hot cup of tea or coffee thanks to micro gas stove like the Campingaz Bleuet Micro Plus!
Enjoy the day

And with that, you're ready to get out there and explore the world with your family!
Before embarking on a family day out, we'd suggest checking that your car and bikes are all working perfectly. We offer a range of car checks and bike checks here at Halfords, so have a look online or pop into one of our stores to find out more.
Halfords is here to get you where you want to be.