Whether you're a fan of dining alfresco or just want to make the most of a sunny day, having a picnic can be a lot of fun.
However, they require a lot of planning (sigh).
That's why we've put together some handy picnic tips and tricks to make it extra special and ultra convenient.
A soggy bottom
Even if the sun is out, sometimes the morning dew can make sitting down on a blanket extremely uncomfortable.
If you have a spare shower curtain, or you don't mind taking your current one down, place it under your picnic blanket to avoid any water from soaking through.
Prepared to be bowled over
Forgot the picnic bowls for the crisps? Good news, simply push the bottom of a large sharing crisp bag upwards inside itself to transform it into a handy bowl.
Get yourself out of a sticky situation
Watermelon is the ideal beach food for a picnic on a hot day. Although it can come at a sticky price.
To avoid unwanted sticky fingers, collect your old ice lolly sticks and pop them into your watermelon slices.
How do you like those apples?
Apple slices are another picnic or beach food staple. However, as soon as you slice them and they are exposed to oxygen, they go brown.
Instead, reconnect the slices to form its original shape and use an elastic band to keep them together. In simple terms, it should look like a Terry's Chocolate Orange!
Get amped
Forgot your portable speakers? Placing your mobile phone in an empty glass can amplify the sound of your music.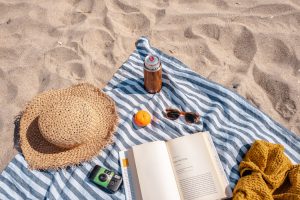 Ice ice baby
Staying hydrated in hot picnic conditions is hugely important – although it's not very fun when you only have warm water to drink.
The solution? Put a few bottles of water in the freezer the night before. This way, it'll stay cooler for longer as it begins to melt.
You got to bee kidding me?
Get annoyed when you find a bug swimming in your drink? Simply place a cupcake case over your drink and the little creepy crawlers should buzz off.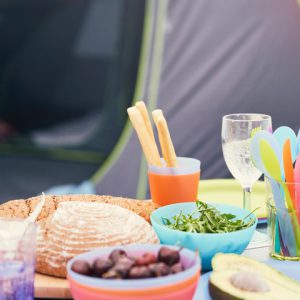 Don't forget the picnic essentials
Before you try a few of our picnic tips and tricks, make sure you have all the basics – from cooking equipment to camping essentials, you'll find everything over at Halfords.com.
---
Follow our top tips and you'll have the best picnics ever this summer. Planning to picnic while on staycation? Use our Ultimate Staycation Checklist to ensure you have everything you need.