If you've got a loved one who enjoys nothing more than spending hours on the driveway polishing their pride and joy, then this is the list for you. Here's our rundown of 10 of our favourite car cleaning gifts and stocking fillers that are sure to put a smile on their face this Christmas.
1. Halfords Drying Towel
Thick, plush and amazing at absorbing water, the Halfords Drying Towel will allow your loved one to dry, clean and buff to their heart's content. The long piles of microfibre quickly and easily remove the residues of car cleaning products and they can pop it in the washing machine for a clean when they're done.

2. Halfords Detailing Brushes
The Halfords Detailing Brushes come in a pack of four and are perfect for removing dirt and grime from wheels – and getting into those hard-to-reach areas. They're suitable for use on all types of alloy wheels and the plastic core coating means they won't leave any scratches behind.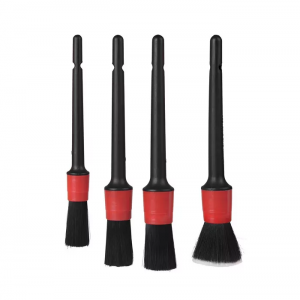 3. Demon Valet Pack
For a neat all-in-one solution, look no further than the Demon Valet Pack. The kit contains shampoo, shine spray and air freshener – an ideal cleaning trio that'll leave a car feeling fresh, squeaky clean and shining. It also comes with microfibre cloths and a sponge for easy application, and who doesn't love that?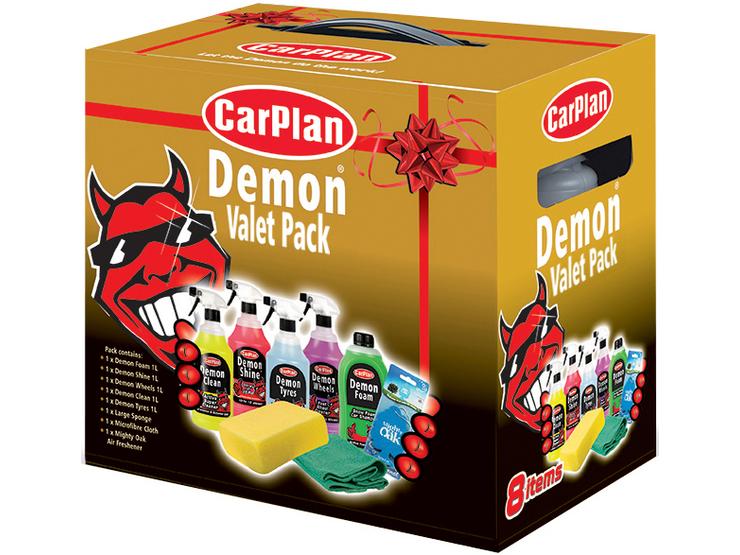 4. Autoglym Perfect Bodywork, Wheels and Interior Gift Collection
If your loved one's a bit of a cleaning aficionado then they're sure to appreciate the Autoglym Perfect Bodywork, Wheels and Interior Gift Collection. The products included in this comprehensive set have been carefully chosen to provide the ultimate cleaning and finishing experience, so get ready for some impressive results.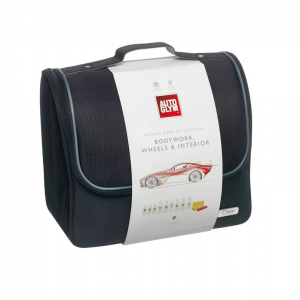 5. Karcher K2 Pressure Washer
We're firmly of the belief that everyone needs a pressure washer in their life and we're singling out the Karcher K2 Pressure Washer because of its multifunctionality. Not only does it come with specific attachments for cleaning a car, but it also has nozzles perfect for bike cleaning and garden furniture. So, if your loved one enjoys travelling on two wheels as much as four then this is an inspired choice.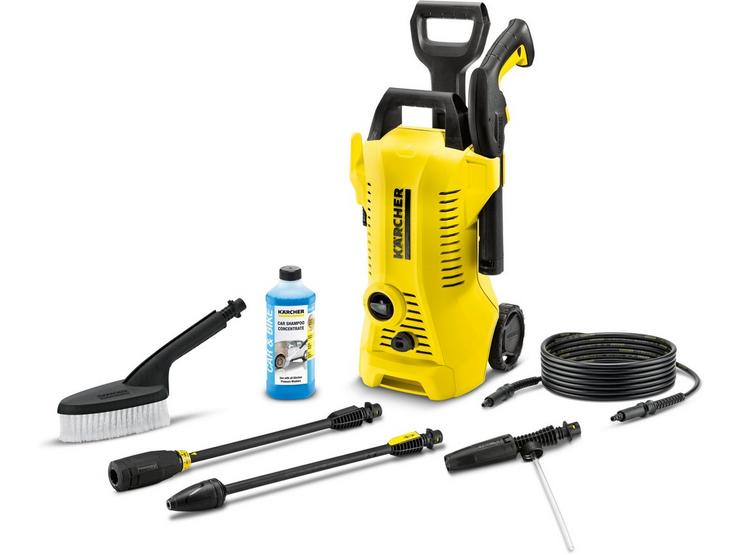 6. Meguiar's RG203 5 Gallon Yellow Bucket
If your loved one prefers to do their cleaning the old-fashioned way, then you can't go wrong with a Meguiar's RG203 5 Gallon Yellow Bucket. Durable and strong, this bucket is the perfect car cleaning accessory and the five-gallon capacity gives you plenty of water, shampoo and more to work with. And why not opt for two buckets to give them one for cleaning and one for rinsing?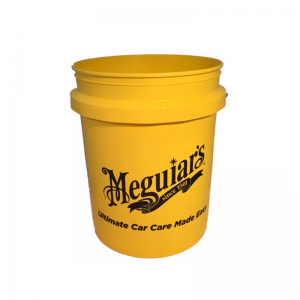 7. Meguiar's X3003 Professional Grit Guard
For the perfect accompaniment to the Meguiars bucket, there's the Meguiar's X3003 Professional Grit Guard. As the name suggests, the guard slips into the bottom of the bucket and helps to isolate any grit, dirt and debris from a wash mitt or cloth. And this, in turn, helps to prevent potential swirls and scratches during cleaning. Perfect!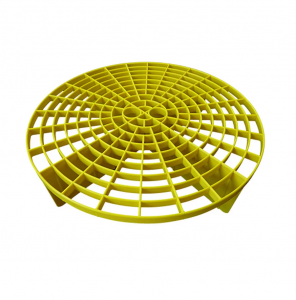 8. Meguiar's Lambs Wool Wash Mitt
Wash mitt are a great option for those car cleaning enthusiasts that like to take a hands-on approach and the Meguiar's Lambs Wool Wash Mitt is one of our top picks. Soft, lightweight and easy to use, the Meguiar's wash mitt will let your loved one pamper their car and maintain its finish at the same time.
9. Halfords PW20 Pressure Washer
Back to pressure washers and the Halfords PW20 Pressure Washer is a great entry-level model with a raft of handy features. Pop it under the tree this Christmas morning and get ready to spend the afternoon putting it to good use!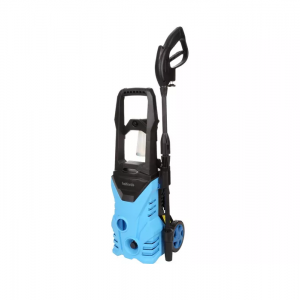 10. Halfords Snow Foamer Kit
Last, but by no means least, is the Halfords Snow Foamer Kit. This guy works perfectly with the Halfords PW20 Pressure Washer we mentioned above and will make short work of applying snow foam to a waiting car.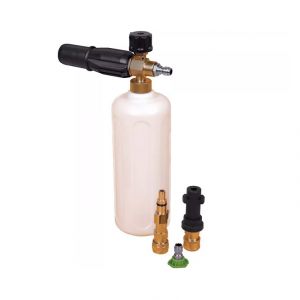 ---
Hopefully this list has given you plenty of inspiration when it comes to buying the perfect gift for the car cleaning enthusiastic in your life! Have a great Christmas and head on over to Halfords.com for our full range of car cleaning products.